What are the Requirements to be a Chef in Richmond, Virginia?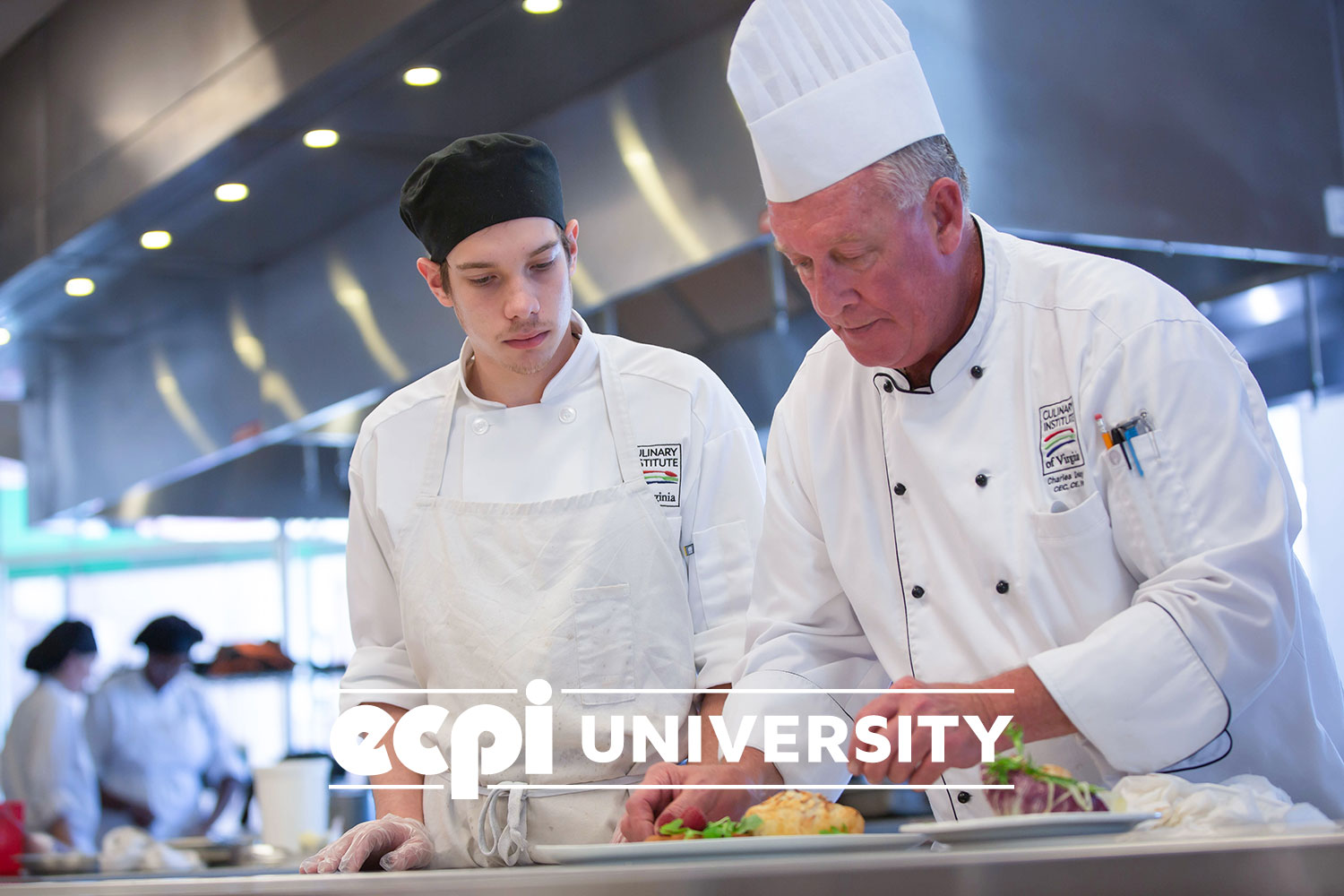 The culinary arts continue to be a thriving industry in the United States—particularly in "Flavortown" Richmond, Virginia. The new culinary darling in Virginia offers plenty of opportunities for those who want to explore their love of fine foods in the Richmond area. What are the requirements to be a chef in Richmond? How can area residents get the best start in the culinary field?

What Do Chefs Do?
A chef's specific job duties may vary depending on the type of eatery in which they work. Job title also plays a big role in defining daily work experiences. Larger establishments in Richmond often employ a number of different chefs, each responsible for a certain aspect of the guests' meals.
A culinary school course in Culinary Skills & Techniques, Advanced Culinary Arts, and Culinary Operations Management may offer professional training in the following foundational skills:
Check food ingredients for quality and freshness before preparation begins
Ensure supplies, work areas, and equipment are kept clean and in good repair
Coordinate the schedules and activities of food preparation staff to ensure superior service
Create recipes, plan menus, and design plating arrangements
Maintain inventory lists and order needed food and/or supplies
Communicate with front of house staff on behalf of the food preparation staff
Chefs are also required to ensure their staff follows all safety and sanitation guidelines. This involves the development of training plans and proper supervision. In between all of these activities, chefs are also expected to produce delicious and beautiful dishes in a timely manner. If you enjoy a fast-paced work environment, you may excel as a chef in Richmond, Virginia.
Essential Skills for Aspiring Chefs
A professional course in Culinary Skills & Techniques, Nutrition and Dietary Management, and Culinary Operations Management could help you stand out in a crowd of talented would-be chefs in Richmond:
Time management helps chefs complete orders with 100% accuracy as quickly as possible
Manual dexterity shows the chef has the ability to use intricate knife techniques
Creative and artistic skills can be used to help chefs create innovative recipes and presentations
Leadership skills are essential to running a successful kitchen staff
Physical stamina is needed to make it through a chef's busy day
Written and oral communication skills allow a chef to clearly convey instructions and information that keep their kitchen flowing
Critical thinking abilities allow chefs to keep calm and in control under intense pressure
As in any business, hiring restaurant managers are looking to maximize profit. If your resume shows you have any proven experience in general business management, they could see you as a potential business partner.
How to Run a Kitchen like a Business
Restaurants are in the business of making profits. So, any Richmond foodie hoping for a leadership position in a kitchen beyond their own home must also know how to run a business. Chefs are more than cooks, they're more than managers. Chefs are true leaders when it comes to restaurants, and no detail is too small to escape their attention.
Even the most masterful cook would benefit from taking an informative course on Financial Management, Leadership, and Operations Management:
Operations decisions matter, as do financial decisions, and each affects the other. Learn how to quantify, interpret, and analyze financial reports for the long-term success of your eatery.
Learn and understand the differences between management and leadership. A leader has a strong operational vision and assists with creating, communicating, and implementing that vision amongst multiple teams.
Coordination and management of many independent systems or teams is no easy feat. Learn how to develop, implement, and streamline service systems, teams, and more.
How to Become a Chef in Richmond, Virginia
The state of Virginia does not require chefs and head cooks to be licensed. While each Richmond employer is different, most require at least a high school diploma for chef candidates. Additional education is an excellent way to get noticed during a job search.
There are multiple options for those who want to use formal education to further their culinary career goals:
An apprenticeship may allow you to earn a small wage while learning on the job. However, these programs can keep you trapped in a low paying position for far too long. And when it comes time to move into another position, varying experience can be difficult.
Traditional colleges offer 4 year degrees in culinary professions. However, class schedules can be tough for working adults or those with other daily demands.
A combination of on the job experience and official certifications show passionate initiative. There are a number of organizations that offer certifications for chefs. Taking this route means working from the bottom with low pay for many years. Licensure processes can also be expensive and time consuming.
The specialized training programs found at Culinary Schools are a great way to get the perfect combination of experience and education in one place. Classes are geared to provide the specific skills and knowledge needed to be a top candidate for restaurant positions. This reduces the amount of time you need to spend training, so you get a faster start to your future. Flexible scheduling also makes this an attractive option for those with multiple obligations.
Choosing the right path forward does not need to be difficult. Talking to a trusted educational advisor can help you decide the best option for your goals and current lifestyle.
ECPI University: Your Next Step on the Path to a New Culinary Career in Richmond, Virginia
ECPI University's new Culinary Institute of Viginia is opening a Richmond location this spring with a variety of fast degree programs for future kitchen professionals. Whether you dream of being a pastry chef or want to learn how to maximize nutrition in your food service work, an accelerated degree in culinary arts could be the perfect way to start your job journey.
In as little as 15 months, you could earn a degree in Culinary Arts, Baking & Pastry Arts, Culinary Arts & Applied Nutrition, or Food Service Management. Contact our representatives to learn how our degree programs fit into your future plans.
Are You Ready to Get Started on Your Education?
Education is the key to a fulfilling and long-term culinary arts career. Start your journey with an Associate of Applied Science degree in Culinary Arts from the Culinary Institute of Virginia at ECPI University. Connect with a friendly admissions advisor today for more information on this exciting program.
It could be the Best Decision You Ever Make!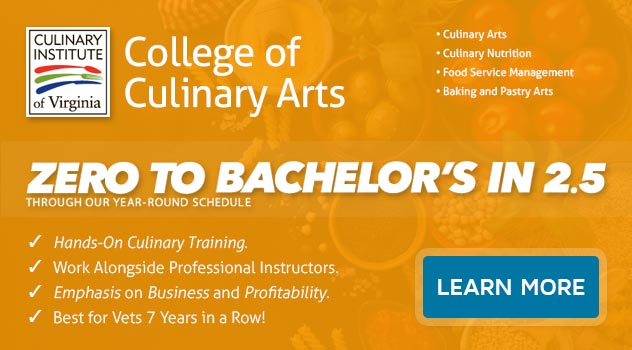 DISCLAIMER - ECPI University makes no claim, warranty, or guarantee as to actual employability or earning potential to current, past or future students or graduates of any educational program we offer. The ECPI University website is published for informational purposes only. Every effort is made to ensure the accuracy of information contained on the ECPI.edu domain; however, no warranty of accuracy is made. No contractual rights, either expressed or implied, are created by its content.
For more information about ECPI University or any of our programs click here: http://www.ecpi.edu/.