What are the Duties of a Healthcare Administrator in a Hospital?
According to the US Department of Commerce; Bureau of Economic Analysis, healthcare is currently one of the three biggest industries in the US. Many lives depend on this critical industry both directly and indirectly. However, we rarely ever stop to admire the order that is maintained within healthcare facilities as we seek medical attention or go to visit an admitted patient.
With so much at stake, it is important that everything within a healthcare facility, such as a hospital, runs efficiently and smoothly. While the medical personnel are busy saving lives and caring for the sick, someone has to manage the business end of the medical practice. Welcome to the world of healthcare administration.

What is Healthcare Administration?
Healthcare administration is a unique field in the healthcare industry that is responsible for keeping facilities efficient and running smoothly. As a career, it is perfect for people who are fascinated by order, leadership, and management. As a health administrator, you could be responsible for medical facilities, programs, services, staff, public relations, budgets, and other duties.
Why is Healthcare Administration Important in Healthcare Facilities?
A healthcare administrator occupies the leadership position within a hospital, nursing home, or any other type of facility or organization that offers healthcare services. The number of hospitals in the US is 6210 as of 2019 according to the statistics from the American Hospital Association (AHA). Facilities like nursing homes and other healthcare organizations are even more. All such facilities and staff are supervised by healthcare administrators.
The US Bureau of Labor Statistics estimates that the demand for healthcare administrators will rise by 20 percent by 2026. This is faster than the national average for all other professions and it is not difficult to see why.
Healthcare administrators oversee the business aspect of healthcare which is important in regards to the provision of healthcare to people across the country. Their responsibilities vary from one facility to another. However, through their guidance and leadership, healthcare facilities are able to run smoothly, efficiently, and profitably to support all functions into the future.
What are the Duties and Responsibilities of a Healthcare Administrator in a Hospital?
By now, you might be wondering how healthcare managers spend their working days. While the engagement of a healthcare administrator differs from that of a clinician, they do work in the same environment. However, most healthcare administrators spend their time in offices rather than handling patients directly. They also have frequent engagements outside their offices that can vary from supervision to representation in conferences.
The following are some of the day to day activities you may be engaged in as a healthcare administrator;
Implementing budgets and evaluating or revising the healthcare rates.
Managing the process of hiring, coaching, and evaluation of staff or overall human resources management.
Sourcing for funds and solicitation of community partnerships.
Becoming a liaison between the staff employed at the facility, governance, and the patients.
Developing short, medium, as well as long term strategy for the respective organization.
Enhancing compliance with the relevant government policies as well as insurance reimbursement.
Developing fresh policies as well as procedures that enhance better services for all patients.
Enhancing streamlined financial and operational procedures.
Do You Need Formal Training to Become a HA?
As a healthcare administrator, you will be responsible for the smooth running of a healthcare facility. Although you will not be directly interacting with patients, your responsibilities have a huge impact on the welfare of patients and the facility at large. On top of that, you will be working alongside varying types of clinicians who have varying levels of formal education.
For this reason, you need to have advanced decision-making ability, knowledge, and skill to manage hospital operations effectively. Proper coordination of activities and policymaking requires structured training as well. Formal training in healthcare administration equips you with all the knowledge and skills (both hard and soft) you need to excel in this position.
If you are in the healthcare profession already and looking to get into a leadership position within your facility, formal training in healthcare administration could give you an edge. The training should expose you to the essential administrative practices and principles required in the position. Some of these essential policies and practices include; marketing, healthcare financing, human resources, and numerous other managerial aspects.
Are You Interested in Studying Healthcare Administration?
Are you intrigued by the field of healthcare administration and would like to make a career out of it? Well, earning a Bachelor of Science Degree in Health Science with a Concentration in Healthcare Administration at ECPI University is a great way to get started. Through our accelerated program, you could complete the program in as little as 2.5 years. Get in touch with one of our friendly admission counsellors today to find out more information.
It could be the Best Decision You Ever Make!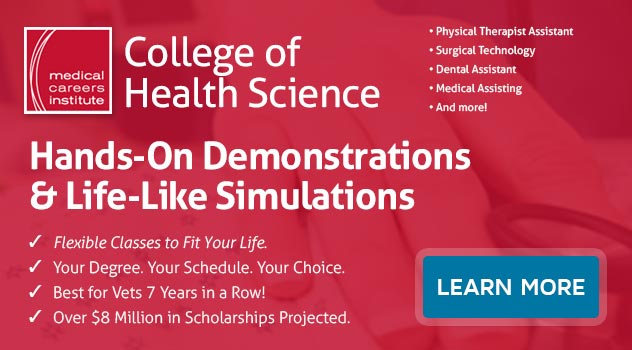 DISCLAIMER – ECPI University makes no claim, warranty, or guarantee as to actual employability or earning potential to current, past or future students or graduates of any educational program we offer. The ECPI University website is published for informational purposes only. Every effort is made to ensure the accuracy of information contained on the ECPI.edu domain; however, no warranty of accuracy is made. No contractual rights, either expressed or implied, are created by its content.
For more information about ECPI University or any of our programs click here: http://www.ecpi.edu/.