What does a HIM Specialist Do in their Career?
Every time healthcare personnel treat a patient, information on what is observed and the procedures involved are recorded. This is referred to as health information. It constitutes a person's medical history, including the diagnoses, symptoms, treatment, outcomes, as well as reports of X-rays, notes, lab results, and clinical information.
This information needs to be complete and accurate and also needs to be maintained and protected. The practice of obtaining, evaluating, and protecting traditional or digital medical information is referred to as health information management (HIM).

How does Health Information Management Work?
It's a combination of science, business, information technology, management, finance, and law. Health information management exists to protect patient records, especially in an era when that information is at risk of internal and external cyber-attacks, and due to the rise of electronic health records and regulations established as part of HIPPA.
If you've ever purchased health care insurance or visited a doctor's office, you've been influenced by the work of a health information management specialist, also known as medical records technicians. These are health information managers who connect people, technology, processes, and information security that makes the health care industry work efficiently.
HIM specialists affect the quality of patient care and information at every stage of the healthcare delivery process. They may not work directly with patients, but they provide patient care by caring for their sensitive medical information. They are essential to making sure that a patient's healthcare experience goes smoothly.
What Kind of Skills Do you Need to Work in HIM?
HIM professionals are highly trained in the business side of healthcare, the latest technology application and understand the workflow in healthcare provider organizations from the private physician practice to large hospital systems. They are knowledgeable about computer applications design to ensure data completion and accuracy, and may also modify or upgrade the systems used by a certain health care department.
Their wide-ranging skills do not keep them tied to one type of work setting. HIM professionals may find unique opportunities in various areas, including patient admissions, risk management, compliance, coding, tumor registries, and cancer information registries to name a few. They work in a variety of settings throughout the health-care industry, including physician's offices, hospitals, nursing homes, home health agencies, insurance companies, and public health offices.
Duties of Health Information Managers
Health information management specialists' main role is to ensure that health information systems in a healthcare provider organization meet legal, medical, and ethical standards. However, job responsibilities vary depending on their title or work setting. Some typical job duties include:
Acquiring and evaluating patient data
Organizing digital and paper records that they receive from diagnostic labs, doctors, or patients filling out forms
Ensuring that patients' medical records are accurate, complete, and timely
Managing and maintaining databases
Ensuring the confidentiality of sensitive patient information by making sure that only those directly involved with a patient's care are able to access the records
Tracking patient outcomes for quality assessments
Designing, analyzing, and generating medical reports for physician and administrators
Converting written documentation to electronic form for statistical and insurance billing purposes
Recording electronic data for storage, retrieval, analysis, and reporting
Becoming a HIM Specialist and Getting Additional Certifications
Most health information management experts enter the field with an associate's degree from an accredited school. Typical courses in an associate's degree program include information technology, quality assurance, medical terminology, medical coding, pharmacology, statistics, physiology, anatomy, psychology, and ethics.
Health information managers with an associate's degree could have a broad selection of job options and opportunities for professional growth. Titles may include physicians practice manager, record technician specialist, patient information coordinator, health data analyst, or clinical coding specialist.
What is the Process of Becoming an HIM Specialist Like?
After completing the two-year program, candidates for employment will need to validate their competence by completing a certification exam. One can pursue the Registered Health Information Technician or RHIT credential offered by the American Health Information Management Association (AHIMA).
RHITs are HIM specialists who verify the accuracy, completeness, and proper entry of medical records into computer systems in order to ensure adherence to quality standards. RHITs usually specialize in coding diagnoses and procedures for research and reimbursement.
Earn an Associate's Degree in Health Information Management
Do you want to get started today on your new career in health science? If you want to earn an Associate of Applied Science in Health Science with a Concentration in Health Information Management, ECPI University offers this course at an accelerated pace. For more information, connect with a helpful admissions officer today.
It could be the Best Decision You Ever Make!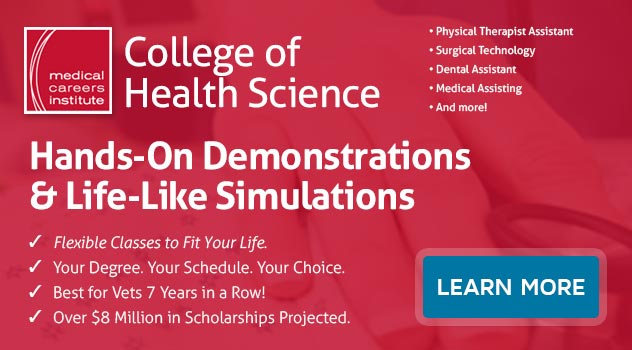 DISCLAIMER – ECPI University makes no claim, warranty, or guarantee as to actual employability or earning potential to current, past or future students or graduates of any educational program we offer. The ECPI University website is published for informational purposes only. Every effort is made to ensure the accuracy of information contained on the ECPI.edu domain; however, no warranty of accuracy is made. No contractual rights, either expressed or implied, are created by its content.
Gainful Employment Information – Health Information Management - Associate's
For more information about ECPI University or any of our programs click here: http://www.ecpi.edu/ or http://ow.ly/Ca1ya.