What is a Chef Garde Manger?
The garde manger is one of the most important parts of the entire kitchen. There's also a decent chance you've never heard about it. Whole meals can be prepared there without any crossover with the rest of the kitchen. If you are interested in the culinary arts, knowing your garde manger is essential.
What is Garde Manger?
Beginning with the literal translation of the phrase, which in English is "keeper of the food." More specifically, the garde manger is the location in the kitchen where foods are kept and prepared cold. There are a lot of foods that can be and are prepared this way. They include smoked and cured meats, vegetables, fruits, salads, pates, sausages, cheeses, pickled foods, condiments, sauces, and soups.
See, the garde manger is a place where foods that need to stay chilled can be prepared and served as they are intended to be. The person in the kitchen who is in charge of garde manger is known as chef garde manger or Garde Manger.
Why do I need to learn about Garde Manger?
For starters, garde manger is an essential part of any kitchen. Almost every cuisine imaginable has foods that are prepared and/or served cold. From simple appetizers like charcuterie boards of meats and cheeses, to more complicated entrees such gazpacho soup or cold sesame noodles, it's as important to understand storing, preparing, and serving cold food, as much as it is to know any other part of cooking.

Additionally, knowing everything there is to know about being a Garde Manger can be your gateway into a future as a professional chef. Garde Manger is often an entry-level position in professional kitchens, so mastering it before you go pro can go a long way in helping you get your start. 
If the Garde Manger handles cold foods, do they ever get to actually cook?
Of course. Garde Manger presents as many challenges as any other job a chef might encounter. The Garde Manger usually has to prepare a number of foods that require complex ingredients. These foods are often appetizers, which means your work as Garde Manger will be the first impression a lot of customers have of their entire meal.
What will I cook as Garde Manger?
Here's a rundown of some of the most important dishes for the Garde Manger to master:
Salads: This one seems simple, but in a restaurant you will need to know much more than mixing lettuce and ranch dressing. As Garde Manger, you will need to know how to prepare numerous dressings yourself. You will also need to know which ingredients most compliment one another's flavors and textures most effectively. A course in Garde Manger will teach you the difference between things like traditional and flavor-adding greens, or which herbs can subtly bring the entire salad to life.
Cheese: Cheese is a spectacularly varied food. Some restaurants even have a chef who specifically handles cheese! But as Garde Manger, there's a good chance this job will fall to you. So it's essential to learn about all the varieties of cheese you will be working with, and how they differ in flavor, texture, aroma, and how they pair with other foods and wines. You will also need to know how to serve and to store cheese.
Forcemeats: Forcemeats are ground or raw meats and seafood, pureed and emulsified by fat. Making forcemeats is essential in the production of foods like sausage and pate.
Sandwiches and platters: If you end up catering for a large event, there's a good chance the Garde Manger will end up in charge of making a large quantity of sandwiches and other cold platters. Plates of hummus and pita bread, fruits, wraps, and vegetable platters might all be under the Garde Manger's jurisdiction. It's essential to know how to make a lot of good food for a lot of people!
#tbt day before I started my first culinary class, to a year later on my last day at ecpi... Can't… http://t.co/jGDdmI8IOe

— Hunter Gibson (@Hunterrr12) February 7, 2014
Garde Manger is a crucial part of the kitchen, and knowing the skills it takes to succeed in the role will be an important part of your culinary journey. If you want to know more about pursuing a degree as a chef, contact ECPI University today to learn more about our Associate of Applied Science in Culinary Arts!
It could be the Best Decision You Ever Make!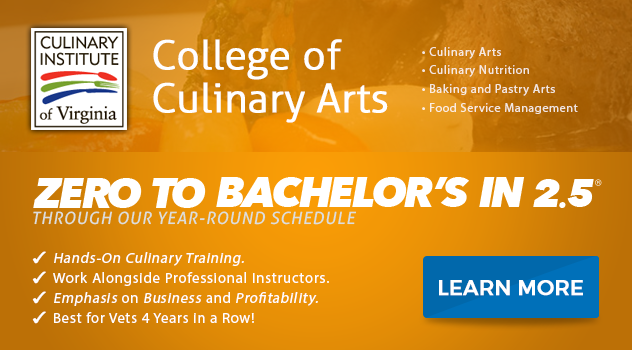 DISCLAIMER – ECPI University makes no claim, warranty, or guarantee as to actual employability or earning potential to current, past or future students or graduates of any educational program we offer. The ECPI University website is published for informational purposes only. Every effort is made to ensure the accuracy of information contained on the ECPI.edu domain; however, no warranty of accuracy is made. No contractual rights, either expressed or implied, are created by its content.
For more information about ECPI University or any of our programs click here: http://www.ecpi.edu/ or http://ow.ly/Ca1ya.