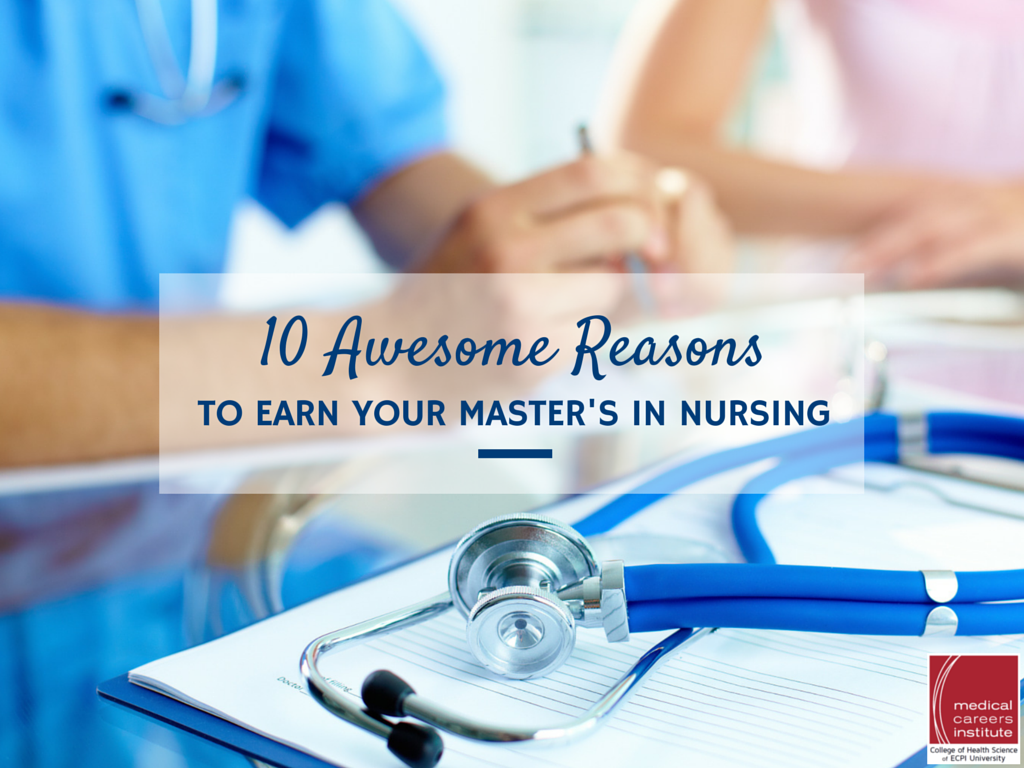 Like any career, nursing is one where experience and education are key elements for advancement.  Most people enter the profession as either LPNs (Licensed Practical Nurse) or RNs (Registered Nurse) and while a diploma or Associate's degree can get you started, many healthcare providers now want nurses to continue their education and earn a Bachelor of Science Nursing.
However at some point, many nurses looking to advance will find it necessary to earn a Master's Degree in Nursing (MSN) which can lead to possible roles as program managers, directors of nursing, patient educators, and clinical nurse educators.  
Here are 10 reasons you may want to consider advancing to a MSN degree:
1. Increasing your knowledge of nursing base can increase your opportunities 

Earning a MSN can open doors to new job opportunities and potentially increase your chance of promotion.  The completion of an advanced degree demonstrates your dedication to the profession and your high level of skill. 
2. Professional pride

A MSN confers a level of prestige among your peers.
3. Specializations in nursing

Advance from general RN duties to a specialized position and even administrative opportunities.  Healthcare facilities need well-educated specialists at the top of their field. As the profession continues to grow over the next several years, you can set yourself apart with an advanced degree. 
4. Get certified
Advanced board certification typically requires advanced degrees.  If you want an area specialization certification, you'll probably need a Master's Degree.
5. Inspire the next generation of nurses

You have to learn before you can teach.  MSN degrees can allow you to pursue a career as a Nurse Educator.  Also, becoming a mentor to student nurses is an incredible way to give back to the community and foster a spirit of excellence in the profession.
6. Become a healthcare leader

A MSN degree can position you as a future leader in management, quality control, safety, and best practices.  Stand out as a leader of the nursing profession and help advance the healthcare industry.
7. Be a nurse for life

Working as an RN means working in a practical setting, standing, walking, lifting and doing all manner of physical activities that are demanding on the body.  With a MSN degree you have the option to move into an administrative role, meaning you could be able to work as a nurse longer.
8. The need is great . . . answer the call

According to the U.S. Bureau of Labor Statistics, employment of those in medical and health services managment is projected to grow 23 percent from 2012 to 2022. One big reason for the growth is the aging population, since older people usually have more medical problems than younger people. 
9. Ease of access to degree programs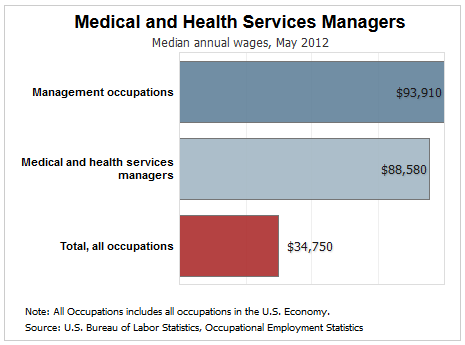 Earning a Master's Degree is challenging and requires a big commitment.  Now many schools offer accelerated, online, or hybrid programs uniquely suited to the busy nurse looking to advance his or her career. 
10. Increase earning potential

According to the U.S. Bureau of Labor Statistics, nurses who specialize or assume management roles can expect to earn significantly higher salaries. As a matter of fact, the median salary for medical and health services management occupations is $93,910.
Round 2 of Nursing School!! #ecpi #mci #lpn pic.twitter.com/GLXi27xLsI

— Tiffany Travis (@tiffanyntravis) April 7, 2015
Are you inspired to become a nursing leader?
If these reasons have intrigued you and you want to learn more about earning a Master of Science in Nursing degree, visit ECPI University's College of Nursing. It offers courses year-round to work with even the most hectic schedules.  Admissions advisors are always available to talk or email. Contact ECPI University today—it could be the Best Decision You Ever Make!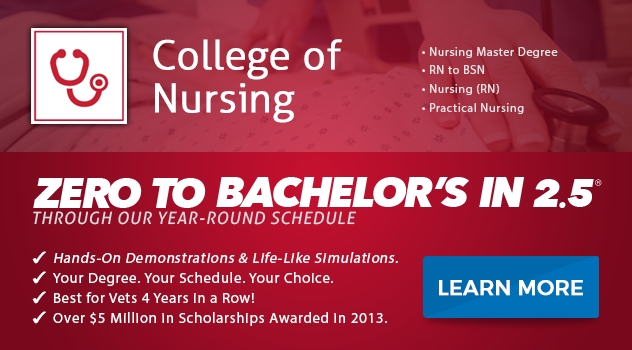 DISCLAIMER – ECPI University makes no claim, warranty or guarantee as to actual employability or earning potential to current, past or future students or graduates of any educational program we offer. The ECPI University website is published for informational purposes only. Every effort is made to ensure the accuracy of information contained on the ECPI.edu domain; however, no warranty of accuracy is made. No contractual rights, either expressed or implied, are created by its content.
For more information about ECPI University or any of our programs click here: http://www.ecpi.edu/ or http://ow.ly/Ca1ya.