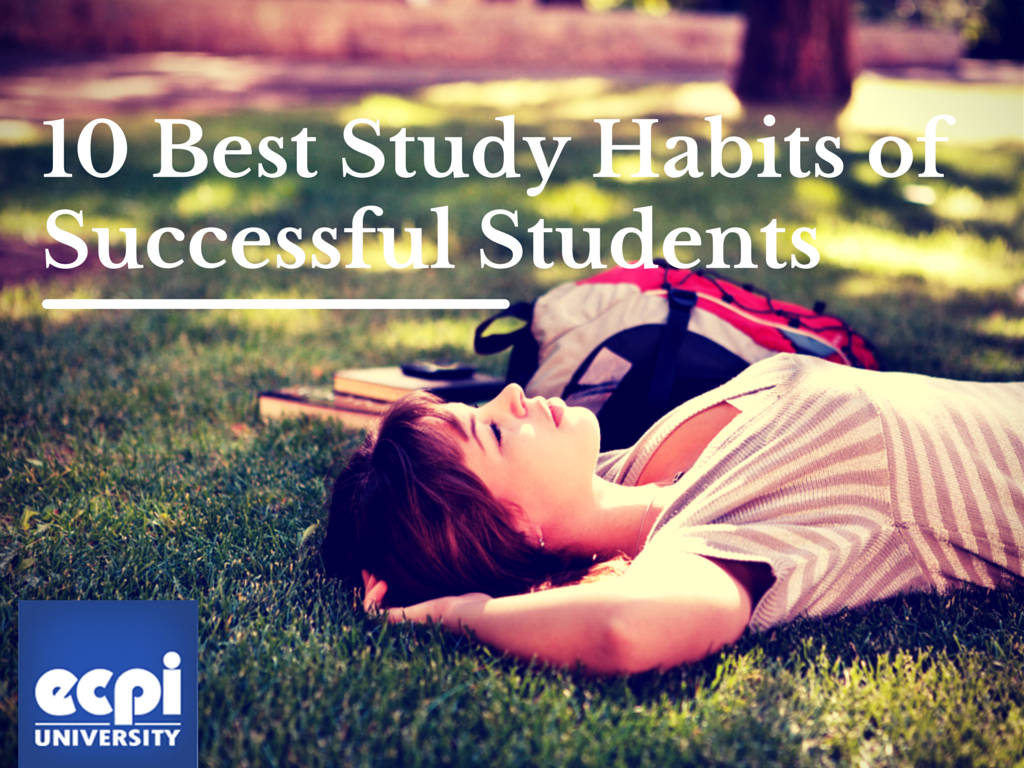 10 Best Study Habits of Successful Students
There's no one secret strategy for becoming a successful student. In fact, the most successful students have had plenty of practice with study strategies, managing deadlines, and note taking, so they have fine-tuned the study habits and practices that work best for them. While every student has a different study style, there are a few basic strategies that can help you become a more successful student.
Every successful student has his or her fair share of stumbling blocks. Don't get frustrated when things don't go according to plan every time. Find a system that works for you and make adjustments as you go along. As long as you're committed to your academic studies, you'll succeed. 
Check out a few of our top tips for tip-top study sessions!
Get Organized
Whether you use an "old school" paper planner or a leverage the power of the Cloud, set up and maintain a single calendar. Make sure you include:
Class schedules & labs 
Assignments & due dates
Tests, quizzes, exams
Specified study & homework times (trust us--this one works)
Personal or work-related events & deadlines
By streamlining your life on one calendar, you'll be able to see everything in one place and adjust accordingly.
Attend Class
Sounds like a no brainer, but it can be easy to skip a class now and again, especially when life starts to get busy. Whether you are learning in a classroom or online, make an effort to attend all lectures, watch all videos, and participate in all calls, forums, and discussions. Skipping classes and events will put you further behind in the long run, and you may miss the valuable information that comes from a lively discussion. Often, these are the most valuable experiences in formal education. You can read a book or watch a lecture anytime, but a lively academic discussion breathes new life into any topic.
Make Time To Study
When managing your class schedule, be sure to budget enough time to study. Schedule specific and dedicated study times in your planner and make sure to honor those commitments. This method helps identify openings in your schedule, helping you find time to study or complete assignments. It's like making a date with your future--that's a date worth keeping.
Set Goals
Whether your goals are to read 90 minutes of assigned reading every day, or score a perfect 4.0 for the semester, set and record your goal. This will hold you accountable to yourself and help you benchmark your progress and work. You know what they say about reaching goals, right? Move the goal post further back each time. Setting future goals can help keep you productive and pushing forward. 
Prioritize Taking Care of Yourself
Make sure you're eating and getting enough sleep. Burning the candle at both ends can leave you burnt out towards the end of the semester. When you've allotted specifically-defined blocks of time in your schedule, you can relax knowing that you are where you're supposed to be, doing what you're supposed to be doing. Organizing your time can help you fully show up for each activity, whether it's studying, sleeping, exercising, or socializing. You'll be all-in, well-rested, and eager to perform.
Reduce Distractions
Successful students know what kind of study environment works best for them, whether they need complete silence or a little background noise. Figure out where and when you study best and make a commitment to that study style. If you have children and a family, you may need to find a space away from home to study, so make that a priority.

Review, Review, Review!
Start each study session with a brief review of the material, including class notes, discussion questions, and any points you may have thought of since the last time you cracked the books. This keeps information fresh, builds a solid foundation, and helps you decide where you need to spend most of your time.
Utilize Your School's Resources--ALL of them
Office hours, language labs, tutoring, all these services are available for you if and when you need them. Take a little extra help when you need it, before the issue becomes complicated and convoluted--and before graduation. These educational resources are available to students and are typically covered under the cost of tuition. Everyone needs a little extra help sometimes, and by taking advantage of these resources you're getting your money's worth!
Do Your Toughest Assignments First
You'll feel better if you finish your hardest, longest, or most challenging projects and assignments at the beginning of the week. Think how accomplished you'll feel when you get to cross that big project off your to do list. In addition to that sense of accomplishment, you also ensure that nothing--work deadlines, sick kids, soccer practice, gets in the way of meeting your school commitments.
Leverage Your Experiences
You may not have graduated from the school of hard knocks, but successful students know how to translate their life experiences and lessons learned into academic success. Be sure to reference any work experiences, life lessons, and unique perspective in your assignments. Your professors will get a chance to see you beyond the page, and your work will be more authentic and effective.
It takes time to get adjusted to your schedule and a new routine down. It's normal to struggle, but don't forget to ask for help!
If you're an online student, here is an interesting article to check out Study Tips for Mastering Online College Courses.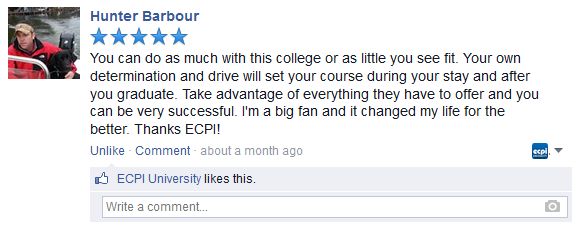 If you are interested in learning more about ECPI University or any of our academic programs, contact us today! It could be the Best Decision You Ever Make!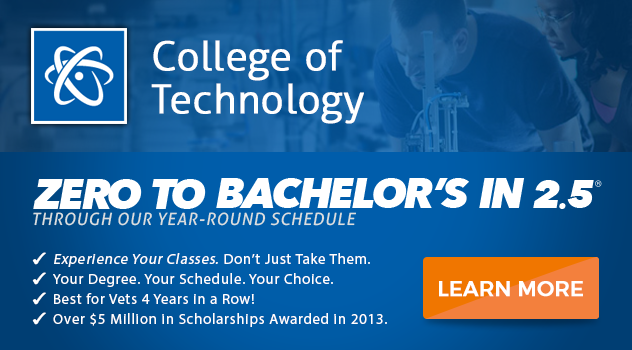 DISCLAIMER – ECPI University makes no claim, warranty or guarantee as to actual employability or earning potential to current, past or future students or graduates of any educational program we offer. The ECPI University website is published for informational purposes only. Every effort is made to ensure the accuracy of information contained on the ECPI.edu domain; however, no warranty of accuracy is made. No contractual rights, either expressed or implied, are created by its content.
For more information about ECPI University or any of our programs click here: http://www.ecpi.edu/ or http://ow.ly/Ca1ya.