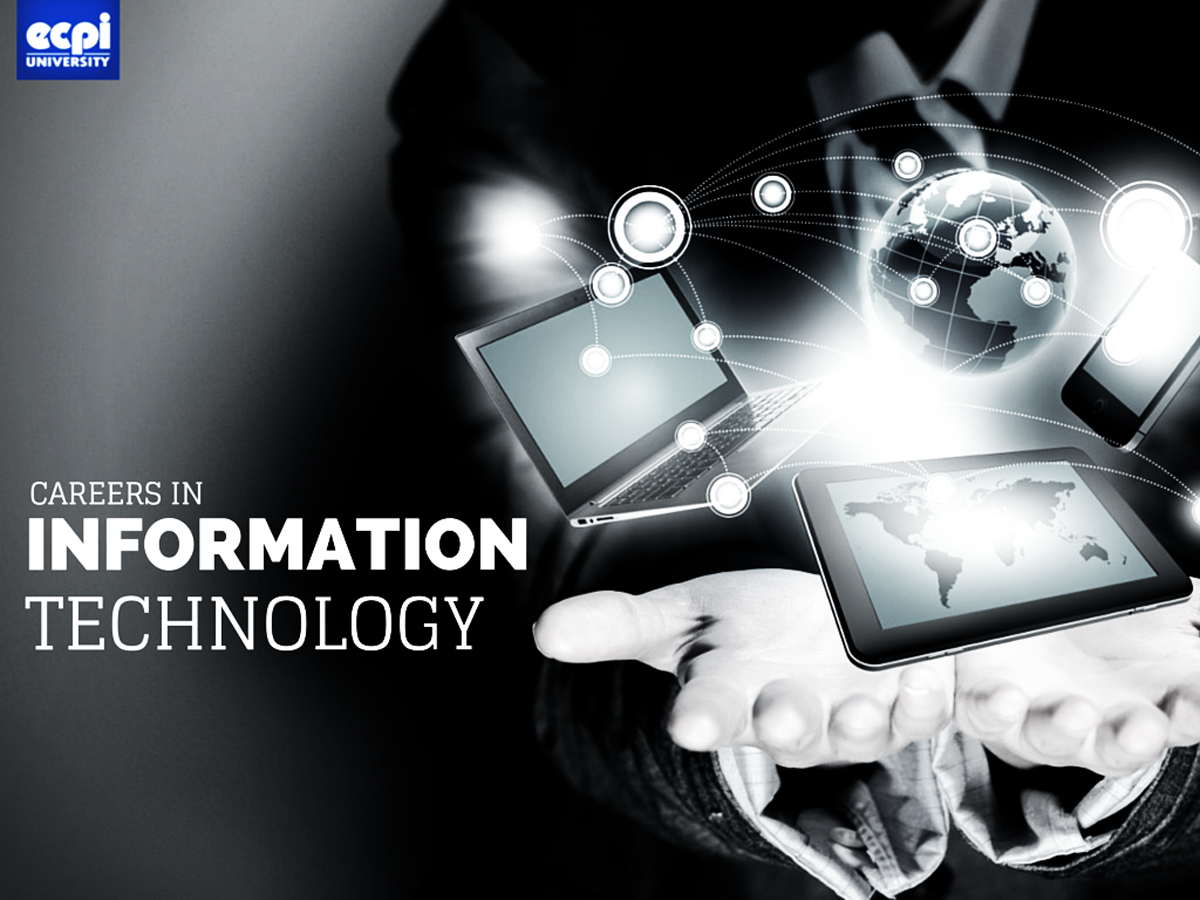 A career in information technology is one that is both exciting and fast-growing. While there are several different ways to gain access into this growing industry, an Information Technology Degree is one of the best.
Here's a quick look at some exciting careers graduates with a Computer Information Science Degree can look forward to investigating.
Information Systems Manager
Information systems managers, IT project managers, or IT managers are those who are responsible for planning and coordinating activities surrounding computers in an organization. These professionals determine the technological goals of the organization and help determine the tools and systems required to meet those goals.
According to the Bureau of Labor Statistics (BLS), information systems managers have a median annual salary of $120,950 per year.
Information Security Analyst
Information security analysts are responsible for planning and carrying out specific measures of security designed to protect an organization's systems and networks. Due to the increasing number of cyber-attacks, these professionals' tasks and responsibilities are also steadily increasing.
According to the Bureau of Labor Statistics, this field is projected to experience 37% growth between 2012 and 2022, and also reports a median income of $86,170 per year.
Computer Network Architect
Computer network architects are responsible for designing and building data communications networks. These LANs, WANs, and Intranets can be for a small local company or for a large multinational organization.
According to the Bureau of Labor Statistics, the career outlook for computer network architects is projected to grow 15% between 2012 and 2022. In addition, computer network architects have a median salary of $91,000 per year.
Computer Systems Analyst
Computer systems analysts are responsible for researching and studying an organization's procedures and current computer systems. The goal of a computer systems analyst is to effectively design and develop technology solutions that will help the organization operate as efficient and smooth as possible. These professionals bring IT and business together by helping communicate the needs and limitations of each.
According to the Bureau of Labor Statistics, this field is expected to grow faster than others from 2012 through 2022 with job growth of 25% and has a median income of $79,680 per year.
Computer Programmer
Computer programmers are responsible for writing code for software programs. These professionals turn program designs made by software engineers into a language computers are able to follow.
According to the Bureau of Labor Statistics, computer programmers have a median income of $74,280 a year or $35.71 per hour.
Web Developer
Simply put, web developers create and design websites. These professionals are essentially responsible for the way the website looks, acts, and several other technical aspects, such as capacity and performance. In some cases, web developers may be responsible for creating content for the web site as well.
According to the Bureau of Labor Statistics, the job outlook for web developers is projected to grow 20% between 2012 and 2022, and have a median income of $62,500.
Network Administrator
In practically every organization, computer networks have an irreplaceable value. Network administrators are responsible for ensuring these computer systems are operating on a day-to-day basis.
According to the Bureau of Labor Statistics, network administrators have a median income of $72,560 a year.
Database Administrator
Database administrators or DBAs are responsible for effectively ensuring the right data is available for users, while it's also protected from unauthorized access. They use special software designed to store, access, and organize enormous volumes of information, such as personal customer information, shipping information, and financial records.
According to the Bureau of Labor Statistics projects from 2012 through 2022 these professionals have projected job growth of 15%, which is faster than average, and have a median income of $77,080.00 annually.
Chief Technology Officer
A chief technology officer is responsible for designing and recommending new technology for a business or organization. Although these professionals commonly report to chief information officers, they may have more technical expertise. In most cases, chief technology officers start their careers as an IT project manager. This career choice is typically for more seasoned IT professionals or those with 10 or more years of experience.
Chief Information Officer
The chief information officer is responsible for creating and overseeing the entire technological strategy of a business. These professionals are highly organized decision makers. This career choice is highly advanced and commonly requires an advanced degree along with 10 years or more of experience working in information technology.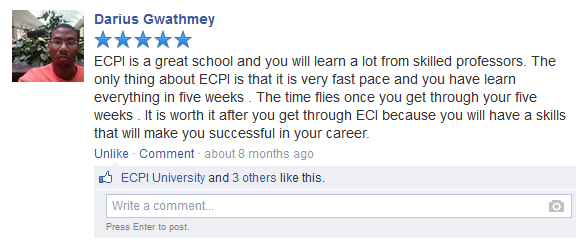 Are you interested in a career path in Information Technology? ECPI University offers a Bachelor of Science in Computer and Information Science with concentrations in Network Security, Database Programming, Cloud Computing, Software Development and Web Development, that you could complete in as little as 2.5 years! Contact us TODAY! It could be the Best Decision You Ever Make!

DISCLAIMER – ECPI University makes no claim, warranty or guarantee as to actual employability or earning potential to current, past or future students or graduates of any educational program we offer. The ECPI University website is published for informational purposes only. Every effort is made to ensure the accuracy of information contained on the ECPI.edu domain; however, no warranty of accuracy is made. No contractual rights, either expressed or implied, are created by its content.

Gainful Employment Information: Information Systems

Gainful Employment Information: Web Development 

Gainful Employment Information: Software Development

Gainful Employment Information: Network Security

Gainful Employment Information: Database Programming 

For more information about ECPI University or any of our programs click here: http://www.ecpi.edu/ or http://ow.ly/Ca1ya.