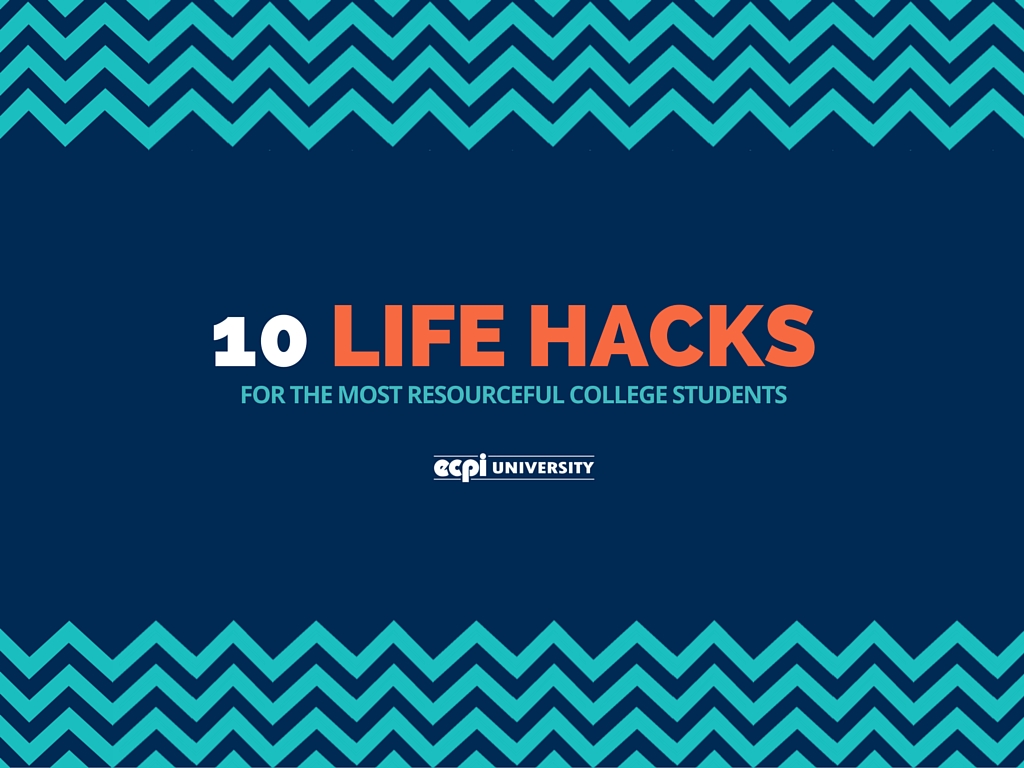 College is certainly a place for learning, but it can be much more than learning things out of books. College is where many people learn the basics about how to succeed in life. With demanding class schedules, extracurricular activities and an attempt at a social life, life hacks can provide useful shortcuts in life to help college students work more efficiently.
1. Invest in Containers
When you don't have time to clean your dorm or apartment, shovel everything out of sight in containers. Orderliness can be to your benefit for studying as well as relaxing—an organized space will help focus or calm your mind.
2. Give it Your All from the Get-go
College classes generally get harder as you go, which means a greater chance of meeting challenges later in your college career with grades. Keeping your GPA higher while you're simply taking the basics may help you qualify for more scholarships at the start and should help to balance lower grades if they should come along. The takeaway: don't take easier courses for granted!
3. Make Your Own Fast Food
You are probably going to have all-nighters where you spend every precious minute attempting to cram massive amounts of information into your brain at one time. Have a few select recipes for these times when you don't have time to go out for food. For example, keep packaged noodles around, cook eggs in the microwave using nonstick spray, and warm up old pizza in the microwave with a glass of water which will help prevent it from getting dry. Need ideas for healthy snacks that can actually help you with energy, focus, and memory? Look no further than these brain foods for college success.
4. Give Yourself an Incentive
Studying can be boring, and it's easy to justify skipping it. However, this can wreak havoc on your academic performance. Set up a personal incentive to get you through it. For example, place your favorite snacks on book pages so you get to eat them when you arrive at that page. Set a timer for yourself to get to play music or video games after so many minutes of reviewing your notes.
5. Get Study Buddies
Many times students will study before a study session because they do not want to make a bad impression on other students. This helps you to build in twice as many study sessions as you would have probably completed on your own. Other students can also offer a different perspective or explain difficult material in a way that may make more sense than the way that your professor explained it.
6. Use Colors when Writing Notes
Use different colored pens when writing notes. Let each color represent something different. For example, if taking law classes, red may be the holding of the case, yellow may be the facts, and green may be the procedural posture. In other classes, use one color for vocabulary terms and another for information emphasized by the professor as likely showing up on a test.
7. Use Recorded Lectures and Cut Lecture Time by 50%
Technology can enable you to learn the same amount of information in half as much time. Simply take your recorded lecture and speed it up to 2x the normal speed. This usually just makes the person lecturing sound only slightly faster but not quite like a chipmunk. This means an hour lecture transforms to a mere 30 minutes!
8. Get Wi-Fi passwords for Nearby Locations
Before school starts, scour locations where free Wi-Fi is offered, especially if you can't pay for it in your dorm or sometimes you need to escape. This information is often listed online at sites like Foursquare.
9. Collaborate
Whether looking for a double date, working on a presentation for school, or thinking of ideas for a project, collaborate with others. Your performance is usually better when you feel competitive and confident, so having backup can make a tremendous difference.
10. Finish School Early
Traditional four-year programs are quickly becoming a thing of the past. Consider bypassing nearly half of the time that it would take you to get a bachelor's degree by enrolling in a college that allows you to finish more quickly by taking year-round classes. Less time in school often means less anxiety and more money in your pocket as you can more quickly launch your career.
The flower bed in front of the ECPI campus. #flowers #pretty #ECPI #college #Flowerbed @ ECPI University https://t.co/L4fhyOUo8d

— Tiffany Rosendahl (@BatAArsPrincess) September 27, 2015
ECPI University is a fully accredited institution that provides students with the opportunity to earn their bachelor's degree in as little as two and a half years or their associate's degree in as little as a year and a half. Contact us if you have any questions about our programs or majors. It could be the Best Decision You Ever Make!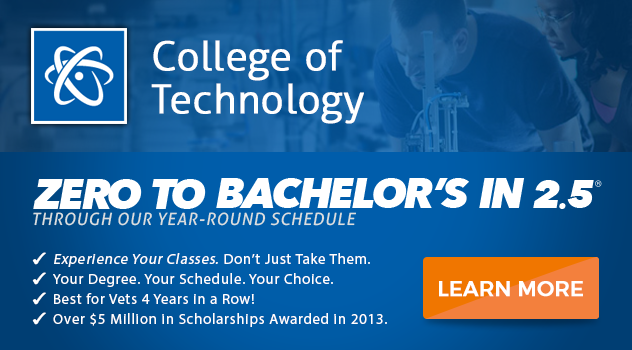 DISCLAIMER – ECPI University makes no claim, warranty or guarantee as to actual employability or earning potential to current, past or future students or graduates of any educational program we offer. The ECPI University website is published for informational purposes only. Every effort is made to ensure the accuracy of information contained on the ECPI.edu domain; however, no warranty of accuracy is made. No contractual rights, either expressed or implied, are created by its content.
For more information about ECPI University or any of our programs click here: http://www.ecpi.edu/ or http://ow.ly/Ca1ya.