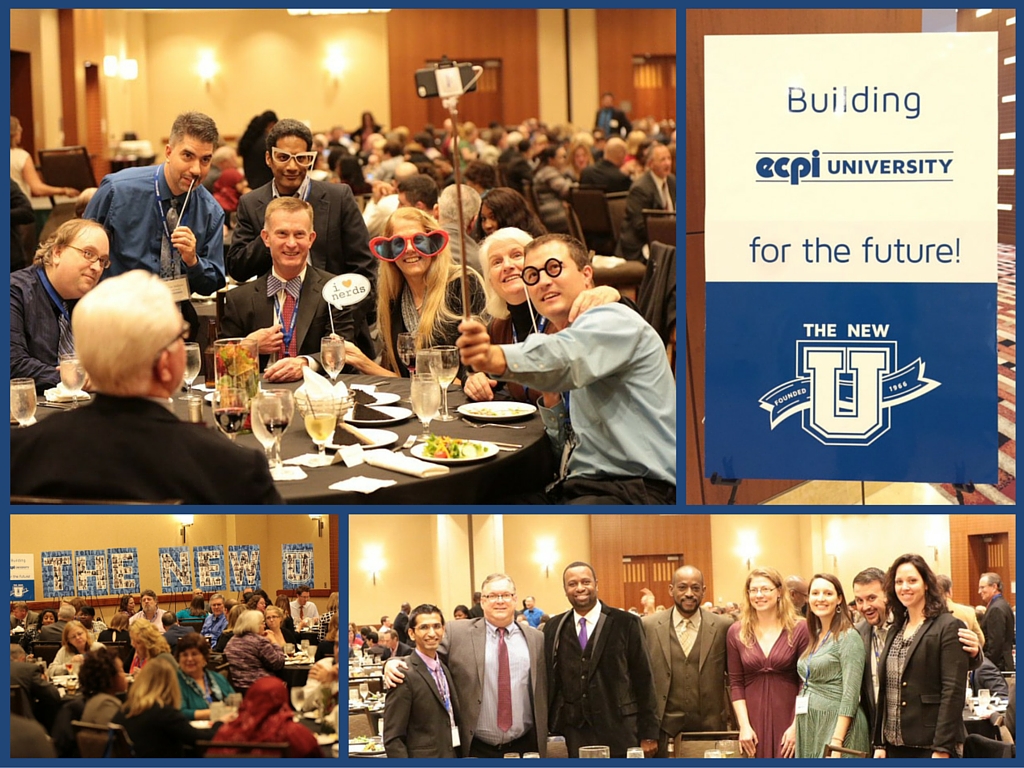 More than 300 faculty members participated in this year's ECPI University Fall Faculty Conference in Virginia Beach, Virginia. Our theme for this year, Movin' In, Movin' Through, and Movin' Beyond, was aimed at taking student retention and graduation rates to new and even greater heights.
What does Movin' In, Movin' Through, and Movin' Beyond mean? Simply put, it's:
Helping first semester students become happy and successful at ECPI University
Helping existing students to keep their attendance, grades, and motivation up
Helping advanced students with externships, Capstone, graduation, and beyond
The Experience: Active Learning in the Classroom
It all begins with the classroom experience. Active learning and new technologies continue to help us build ECPI University for the future. We are determined to make active learning a key element in every course, in every hour. That's why ECPI University is investing in new technologies that help faculty increase active learning and form stronger connections with students.
Teamwork: Helping Students Succeed
We know it takes a team effort to help our students succeed. That's why we are enthusiastically rallying around the retention-to-graduation cause, making teamwork a large focus of the faculty conference. Faculty have told us that they enjoyed the camaraderie and collaboration they experienced at conferences in the past, so this conference placed even greater emphasis on teamwork.
Many training sessions were specifically designed for the sharing of ideas, such as:
Leadership

Leading Teams was the main focus of an Academic Leadership series of breakout sessions.
Discussion

Several of the Active Learning and New Technology breakout sessions were organized as brainstorming sessions, to promote problem solving amongst a diverse group of participants, and energize them with new ideas.
Panel Discussions and Poster Sessions

Whether it was a panel of colleagues sitting at a table in front of a classroom, or an individual poster describing a great student-centered activity, these breakout sessions were organized to share best practices from one campus to another.
Other conference breakout sessions focused on such topics as:
How do we make things fun and engaging for new students?
Using gamification to increase student engagement
Using the iPad to engage with and retain today's modern mobile student
Increasing engagement through eBook notes and highlight sharing
Certifications, clubs, and activities
Applying what we learned at this years conference will surely keep ECPI University at the forefront of education. And as we approach our 50th anniversary, it only reiterates the core values that have sustained ECPI University and made it a leader in higher learning: Excellence, Commitment, Professionalism, and Innovation.
To learn more about ECPI University's strides toward empowering students toward a brighter future or to discover our many high-demand degree programs, contact us today. It could be the Best Decision You Ever Make!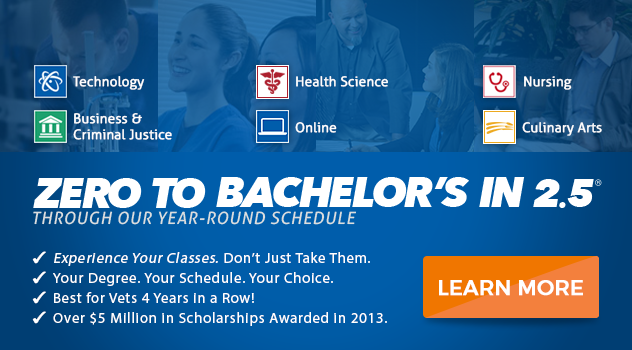 DISCLAIMER : ECPI University makes no claim, warranty or guarantee as to actual employability or earning potential to current, past or future students or graduates of any educational program we offer. The ECPI University website is published for informational purposes only. Every effort is made to ensure the accuracy of information contained on the ECPI.edu domain; however, no warranty of accuracy is made. No contractual rights, either expressed or implied, are created by its content.
For more information about ECPI University or any of our programs click here: http://www.ecpi.edu/ or http://ow.ly/Ca1ya.