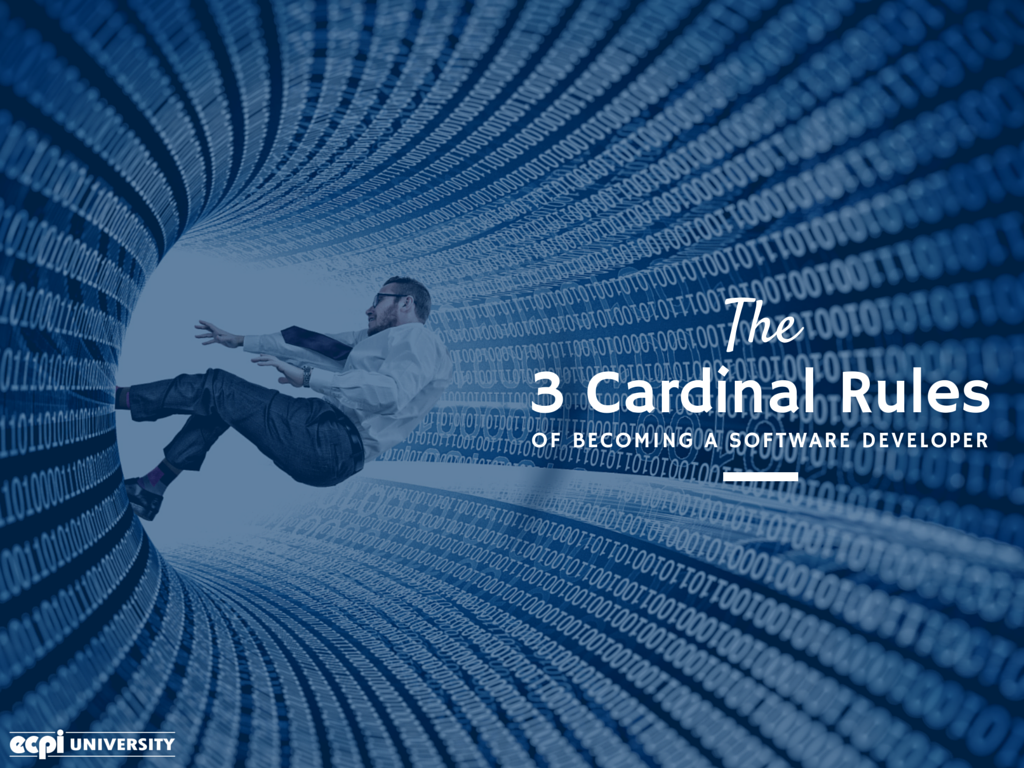 Think about how often you use a computer, smartphone, or other electronic device in your daily life. Computer hardware has made all of our lives immeasurably easier, but without the right software, these devices are practically worthless. Software developers are responsible for writing everything from your latest smartphone app to the banking software in ATMs and even the navigation program in your car.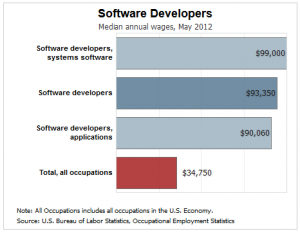 Because computer technology is so ingrained in our day-to-day existence, the need for quality software developers is great.  In fact, according to the Bureau of Labor Statistics, demand for software developers is expected to grow by 22% between 2012 and 2022. In addition to an excellent job outlook, individuals in the software development field can look forward to a generous median salary of $93,350 per year.
Even with excellent pay and strong job growth, many people are intimidated by this field. A popular misconception about software development is that it is extremely difficult and only a few individuals are talented enough to make it. This could not be further from the truth. While it does take skill and determination, with the proper training and mindset, there are plenty of people who can become software developers. The following guidelines are three cardinal rules to follow to become a successful developer.
1. Get an Education
Many an aspiring developer has tried to break into the software development industry without a formal education, but more often than not they find themselves going nowhere fast. A formal education can be crucial to a future career as a developer. With the right program, you can get hands-on experience in software development; instruction in a wide variety of key software development issues; develop problem solving skills; and have a structured environment in which to succeed. Upon completion of a software development program, your degree can help give you a leg up on your competition with prospective employers.
2. Work on Your Own Projects
As crucial as it is to get a formal education in software development, you can also benefit immensely from pursuing your own projects and interests at the same time. Have an idea for a mobile app? Try your hand at applying what you've learned in your classes. Learning a programming language is only part of learning to code. Coding requires keen problem-solving skills and learning to make efficient use of the programming languages you've learned. Working on personal projects is a great way to practice what you've learned and develop a deeper appreciation of software development by working on something that is meaningful for you.
3. Keep Up With the Latest Trends
The tech industry is famous for fast-moving innovation. As a consumer, this is plain to see with new devices and yearly upgrades to faster models. From a software development point of view, this means being familiar with the latest development practices and programming languages. Even if you have already learned a language in the past, new versions with improvements and changes, sometimes significant ones, are released all the time. Keeping up with these updates not only makes you a better developer, but will likely improve your future employment prospects as well.
@Meme_of_Matt @757rb @hrnug @ECPI free for folks to drop by.. and we can have a massive hack explosion hacknight http://t.co/0v5C6YrZVt

— Stanley Zheng (@StanZheng) September 24, 2013
Ready to begin your future as a software developer?
ECPI University is a great place to start this exciting journey with a Bachelor of Science in Computer and Information Science with a concentration in Software Development. Through our year-round, accelerated program, you could earn your degree in as little as 2.5 years, plus gain invaluable internship experience and industry certifications. Contact us today to get started in this exciting field! It could be the Best Decision You Ever Make!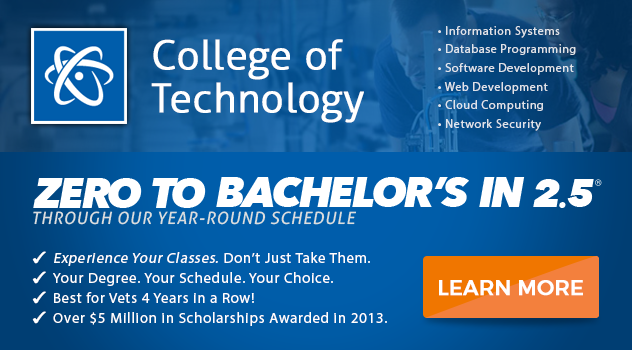 DISCLAIMER – ECPI University makes no claim, warranty or guarantee as to actual employability or earning potential to current, past or future students or graduates of any educational program we offer. The ECPI University website is published for informational purposes only. Every effort is made to ensure the accuracy of information contained on the ECPI.edu domain; however, no warranty of accuracy is made. No contractual rights, either expressed or implied, are created by its content.
Gainful Employment Information
For more information about ECPI University or any of our programs click here: http://www.ecpi.edu/ or http://ow.ly/Ca1ya.