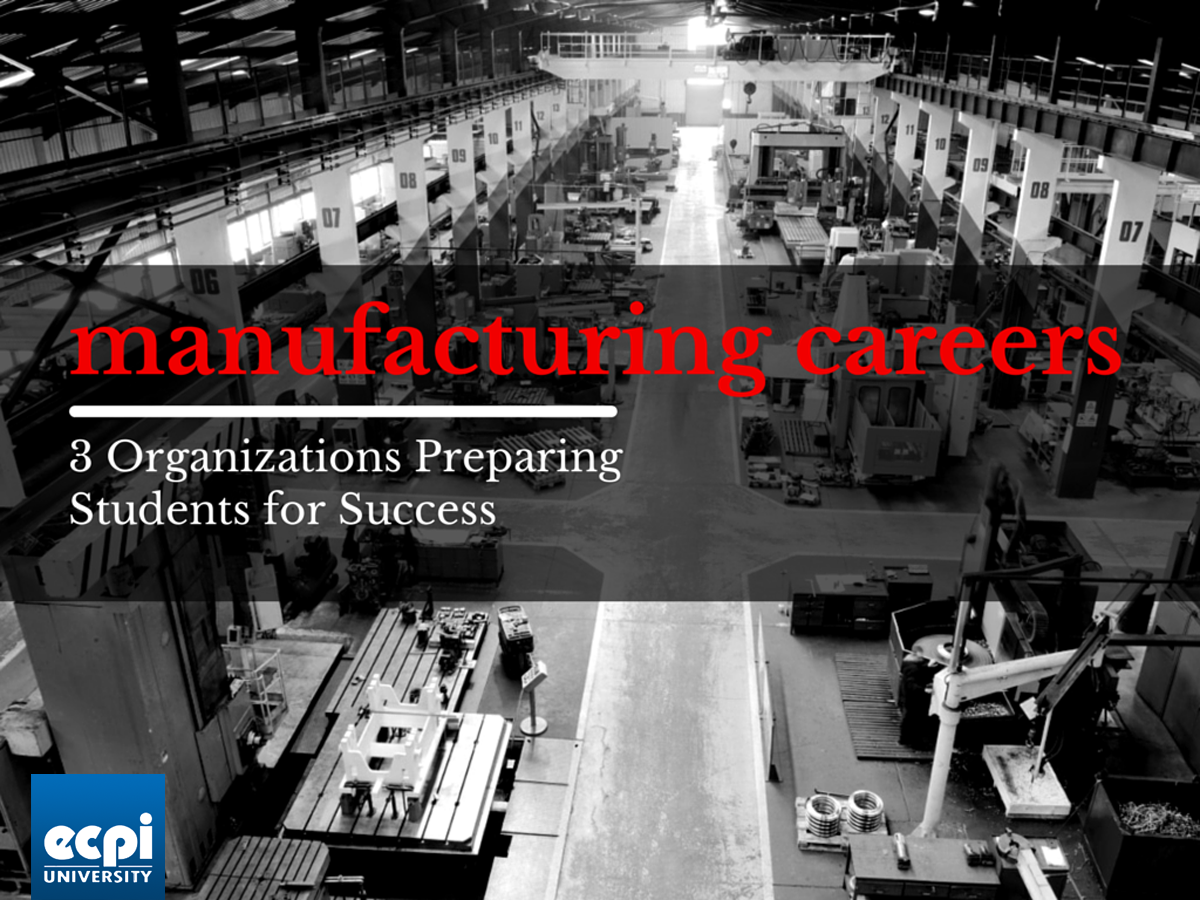 In a world inundated with products and services, it can be easy for most people to forget the huge, underlying engine that drives it all: manufacturing. No matter what the economy is projected to look like in the future, manufacturing will always be relevant - barring, of course, total economic collapse. Manufacturing is the seed of high technology, and it is advancing at an astonishing pace.
As technology fuels America's return as a leading manufacturer, it is creating a steady supply of highly-skilled jobs for people who can program, maintain, and troubleshoot automated machinery and robotic devices. However, the demand is far outpacing the supply, creating a major skills gap.
As a result, government and business leaders are promoting STEM (Science Technology Engineering Mathematics) initiatives to bridge this gap. The intent is to provide students with more incentive to pursue the education required to take up manufacturing, by studying the most important fields of science, technology, engineering and mathematics. The response will need to be overwhelming if the nation is to keep up with the many job openings in various manufacturing industries. However, the following three organizations are off to good starts.
1. The National Robotics League (NRL)
The National Robotics League (NRL) provides an exciting platform for budding scientists and engineers to jump start their careers. Each spring, the NRL holds its National Competition, inviting high school students from across the nation to participate. The only requirement is that they must belong to a qualifying robotics program. This is no place for amateurs! Held in Cleveland, Ohio, it is hotbed of highly-competitive students, all looking to establish dominance among their peers. By all accounts, the atmosphere is a robotic student's dream, as they teach and learn from one another.
Ultimately, the goal of the NRL is to showcase the ins-and-outs of the world of manufacturing technology, where their skills and enthusiasm for robotics will translate most effectively. They get to see just how practical their abilities are in this industry, and help foster their growing skill set with the help of parents and teachers.
2. The First Robotics Competition (FRC)
When it comes to education, you really can't have too much of a good thing, which is why enthusiastic students of science, math, engineering and technology happily welcome the First Robotics Competition. Although some argue it's an upgrade over the National Robotics League; this isn't really true - they complement each other by having the same goals, which is to encourage students to seriously consider the manufacturing industry as a career.
If there's one thing that can be said for the FRC, it's that the organization merges sports much more integrally with robotics. It doesn't rely on the mechanical competition, itself, to provide fun for the participants. Overall, the teams are responsible for such things as fundraising for their projects, time limits, and more. The biggest advantage the FRC has over the NRL, however, is the presence of professional engineers. They actively teach and counsel students as the youngsters conjure up robots of their own design and put their ideas into action. The millions of dollars' worth of scholarships at the end are the icing on the cake.
3. Project Lead the Way (PLTW)
Perhaps the most outstanding and rigorous program, Project Lead the Way, is for the truly elite high-school kids with top-notch instruction in math, biomedical science, engineering - basically, all the STEM fields. More than the others, this program ushers the very best into the manufacturing industry; as such, PLTW gets a lot of support from giants in industry and educational institutions. For example, in 2014, aerospace and defense company Lockheed-Martin donated $200,000 to PLTW; just to establish a STEM curriculum in 26 localized elementary schools in the Huntsville City School System. The list of sponsors is a who's-who of industry stalwarts:
Chevron
General Atomics
Intel
Qualcomm
Sony
Boeing
McCarthy Family Foundation
Lastly, Project Lead the Way is nationally recognized as just one of four elite STEM programs that can be implemented immediately in most curriculum's, and as the only one that provides a professional skills-development paradigm for all students from elementary school to high-school.
Join us on October 3rd, 2014 as ECPI University hosts MFGDAY! RSVP HERE!

If you are interested in a career in advanced manufacturing (Mechatronics), Electronic Engineering Technology (EET) or Mechanical Engineering Technology (MET) contact ECPI University TODAY! You could earn your bachelor's degree in as little as 2.5 years and that...could be the Best Decision You Ever Make!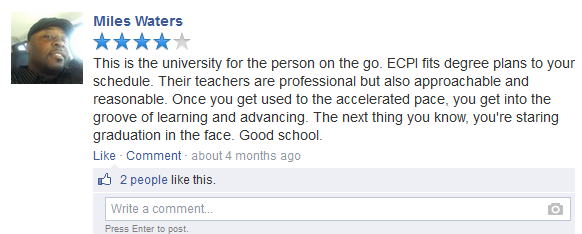 DISCLAIMER - ECPI University makes no claim, warranty or guarantee as to actual employability or earning potential to current, past or future students or graduates of any educational program we offer. The ECPI University website is published for informational purposes only. Every effort is made to ensure the accuracy of information contained on the ECPI.edu domain; however, no warranty of accuracy is made. No contractual rights, either expressed or implied, are created by its content.
Gainful Employment Information
For more information about ECPI University or any of our programs click here: http://www.ecpi.edu/ or http://ow.ly/Ca1ya.