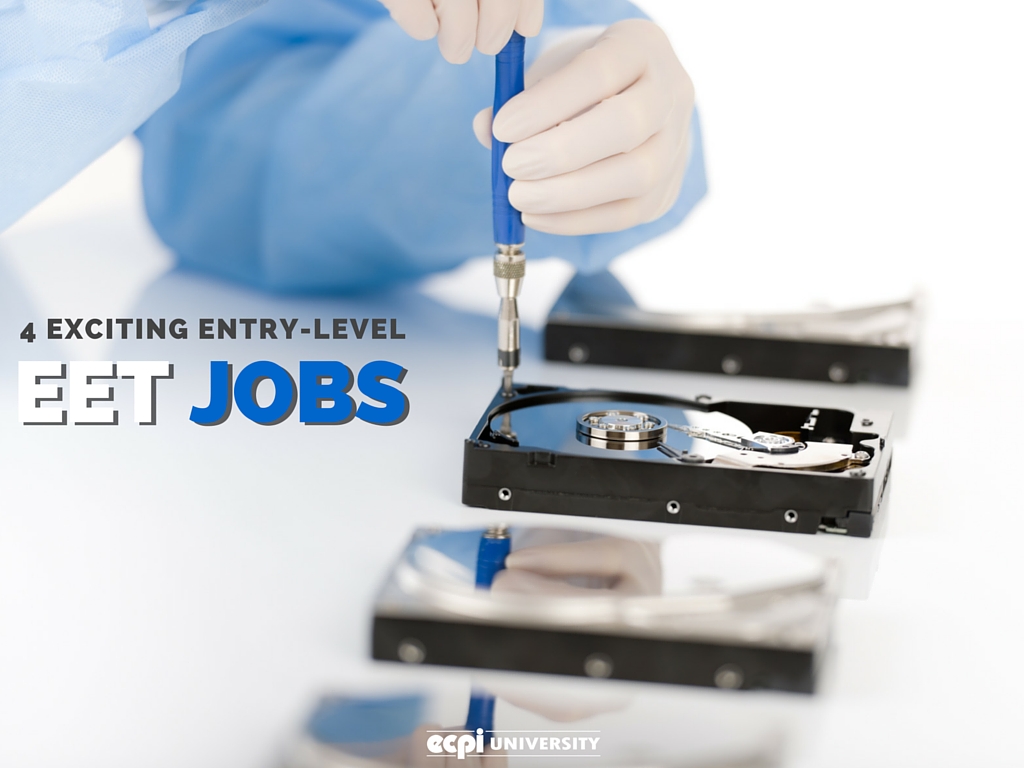 Four job descriptions of entry-level positions you can get after earning your bachelor's in electronics engineering technology offer few clues as to the exciting work you could be doing. A little detective work reveals some possible starting jobs in this ever-changing field. 
Electrical Engineering Technologist
Private industry and government has a strong demand for electrical engineering technologists. With enormous strides in advanced manufacturing, companies in many fields need trained technologists to team with engineers and produce, maintain, and repair equipment: 
Architectural and engineering firms
Semiconductor and electronic component manufacturers
Navigational, measuring, electromedical and control instruments manufacturing
The Bureau of Labor Statistics (BLS) reports that these three industries alone employed 48,000 electrical and electronics engineering technicians as of May, 2014. 
A quick trip through online career sites reveals the sort of interesting work an entry-level electrical engineering technologist might do. In one company's Advanced Measurement Laboratory, the new recruit will:
Develop electronic measuring equipment
Package equipment into portable instruments and build appropriate interfaces for them
Perform repairs on measuring equipment
Spend 25 to 30 percent of the job traveling to plant sites to diagnose and troubleshoot plant measurement equipment
For anyone who has not seen much of the United States, being paid to travel is an excellent way to learn about our nation's geography, people, and customs. 
Industrial Engineering Technologist
Most of us have had the unfortunate experience of attempting to assemble a toy, piece of furniture, or bicycle. Without a sheet of instructions, assembly would be a nightmare. Industrial engineering technologists may help industrial engineers create efficient designs for personnel, materials and machines in various settings: 
factories
stores
repair shops
offices
health facilities
Industrial engineering technologists help lay out the parts and equipment, determine work flow, traffic patterns, and increase production efficiency. 
One of the more interesting areas a newly minted electronics engineering technologist might find work as an industrial engineering technologist is in designing wiring bundles for new products. At first, this might not sound particularly interesting, but consider: 
Wiring bundles connect operating parts on new equipment as varied as hospital diagnostic machines, spacecraft, satellites, automobiles, aircraft, and defense weapons
Wiring bundles must meet quality, cost and design parameters so that the start-up model's wiring harness forms the pattern for all future manufacturing
A single project may involve thousands of feet of wiring fitted flawlessly throughout a satellite bus, airframe, or chassis
Wiring bundles must meet safety and regulatory guidelines, as the lives of airplane passengers, astronauts, or critically ill patients depend on them
The International Space Station has more than eight miles of wiring inside a space roughly the size of a football field, all laid out and installed by engineering technologists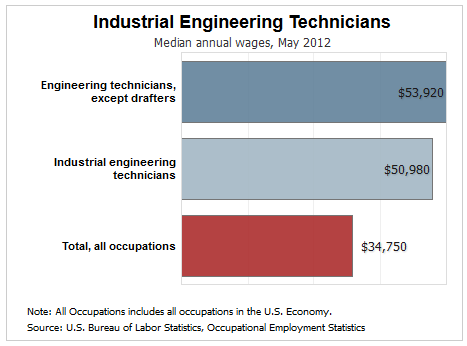 Aviation now depends on "fly-by-wire" technology, both in defense and commercial aircraft—all that actual wire is designed, maintained and installed by engineers and engineering technologists
The BLS tells us that in May, 2012 the median annual wage for industrial engineering technicians was $50,980, though starting salaries would likely be slightly less. 
Product Engineering Technologist
Product engineering technologists take the skills learned in undergraduate work and apply them to practical problems in product design and manufacturing: 
Textiles and fashion
Lighting
Chemical refining
Personal electronics
Paints and coatings
Food technology
Given a product that needs assembly, testing, packaging, and safe shipping, a product engineering technologist may help design and build the entire system to handle the product. This could include electronic equipment to create or test the product, packaging equipment to bundle it and assembly line design to actually make the product. 
Project Manager
A position of great responsibility that can lead to accolades and quick promotion, project manager may be available as entry-level work for someone with a strong educational background in electronics engineering technology. Project managers oversee the entire process of completing a given task, or project. From building and launching a space probe to unveiling a new electronic toy, project managers are the face of the product. 
The Project Management Institute (PMI) is the professional organization for these jack-of-all-trades workers. PMI offers certification in the skills needed to handle any project: 
Balance time, money and project scope
Monitor and measure project progress
Communicate between all participants
Troubleshoot problems
Project wrap-up
The skills needed to be a successful project manager combine hard sciences, such as electronics engineering, with interpersonal skills, such as careful listening and clear writing.
Happy to be going to ECPI University for Electrical Engineering. #ElectricalEngineering

— Logan Bennett (@EUroG4MeR) April 20, 2015
Earning an Electronics Engineering Technology Degree
Begin your possible career path with an entry-level position that capitalizes on a Bachelor of Science degree in Electronics Engineering Technology at ECPI University. In return for 2.5 years of year-round classwork, you could begin a career that may take you to the far horizons of electronics, science, and industry. Contact us today to learn more about this exciting program and discover why ECPI University is the choice of so many! It could be the Best Decision You Ever Make!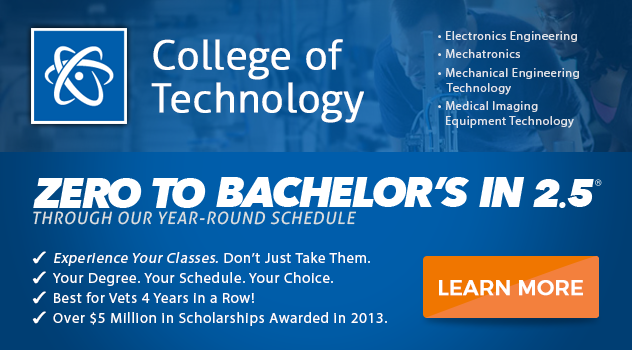 DISCLAIMER – ECPI University makes no claim, warranty or guarantee as to actual employability or earning potential to current, past or future students or graduates of any educational program we offer. The ECPI University website is published for informational purposes only. Every effort is made to ensure the accuracy of information contained on the ECPI.edu domain; however, no warranty of accuracy is made. No contractual rights, either expressed or implied, are created by its content.
Gainful Employment Information
For more information about ECPI University or any of our programs click here: http://www.ecpi.edu/ or http://ow.ly/Ca1ya.