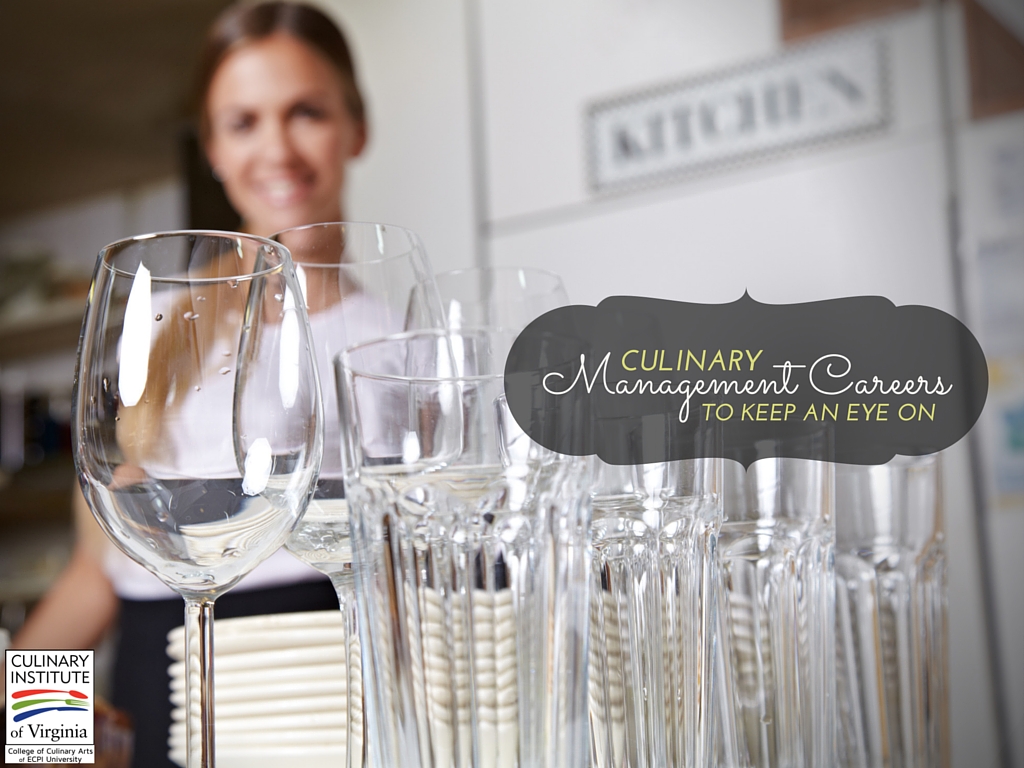 Every person needs to eat, and whether another recession comes or not, people will still find the time, money, and occasion to go out and dine. When the opposite occurs, and there is a booming economy, even more people leave their kitchen untouched as they seek out the hottest new restaurants in the neighborhood.
What does this mean for culinary students? It means that this is an industry that is always thriving, and always offering opportunities for those who go out and excel at what they do. The following is a snapshot of some of the top jobs in culinary management that will reward graduates financially and emotionally with high job satisfaction:
Dietary Manager: Make a Difference
Dietary managers are the kitchen heads of big organizations like hospitals, nursing homes, and other non-commercial facilities. It is their job to work in tandem with the dietitian to produce nutritious and balanced menus within the facility's budget. Unique dietary management tasks include managing and scheduling kitchen staff, preparing and managing inventory, and conducting research on the effectiveness of different dishes. This can be an ideal career for those who don't enjoy the fast-paced and high turnover environment of the restaurant industry, but are great leaders who love food and want to make a difference in their clients' lives. 
Restaurant Consultant: Be a Troubleshooter
If the idea of working in just one kitchen or building bores you, then you should look into becoming a restaurant consultant. Restaurant consultants may either work independently or under the umbrella of a larger consulting firm. Their job is to go out to restaurants who have problems with a particular aspect of their business and help them troubleshoot working solutions. For instance, if a bistro had a problem with their branding, they would call in the restaurant consultant to offer suggestions on menu changes, interior design, and other related concepts. This can be a great career path for people who are more creative and love being thrown into troubleshooting scenarios.
Food and Beverage Director: Maintain Order
The managerial position of food and beverage director can be found in hotels, amusement parks, and other for-profit facilities where there are a lot of revolving guests. The top goal of food and beverage directors is to ensure that all guests have a great experience with the organization's food service, whether this involves eating at the on-site restaurant, ordering room service (such as in a hotel), or during the course of a special catered event. It is also their responsibility to ensure that staff are following the recipes to create desired, high-quality meals. Other tasks involve heading the inventory, staff scheduling, and keeping food service equipment and facilities up to code.
Restaurant General Manager: Be a Jack of All Trades
If you love the fast-paced environment of the restaurant industry and thrive in situations where you must think your toes and multitask, then the career of a restaurant general manager might be the one for you. Restaurant general managers are a part of every size of restaurant, from the hole-in-the-wall bistro to the national fast food chain. This role involves being a part of most every aspect of the industry from hiring new staff to creating menu budgets. If the restaurant suddenly gets slammed, the restaurant general manager may even grab a server's apron and start taking orders. People who wish to pursue this career track should enjoy working with people of all backgrounds and have a cool-headed demeanor with the ability to stay calm and troubleshoot during tense and stressful situations.
Restaurateur: Be a Business Savvy Food Lover
Want to truly be your own boss? Some people seek out a degree in food service management because they have the end-goal of opening and owning their own restaurants. While some restaurateurs come from a culinary background, such as being a professionally trained chef, many others thrive in this industry by having a strong business background, which is where a management degree comes into play. The restaurateur is the CEO of the restaurant, meaning their job involves making sure the food is great, the service is excellent, and the profit margin is high.
ECPI Culinary Arts Norfolk Open HouseMany newly trained chefs plated delicious foods and deserts. I tasted http://t.co/AEkzHpM90w

— steven Altman (@stevenAltman2) September 23, 2015
Start Your Food Service Management Career Today
If the idea of pursuing one or more of these culinary management careers intrigues you, then you should consider earning a Bachelor of Science in Food Service Management. This program not only helps you understand the general day-to-day operations necessary in operating a food service establishment, but with hands-on experience you'll also gain the confidence you'll need to become a leader. Learn more about this program and its exciting opportunities - it could be the Best Decision You Ever Make.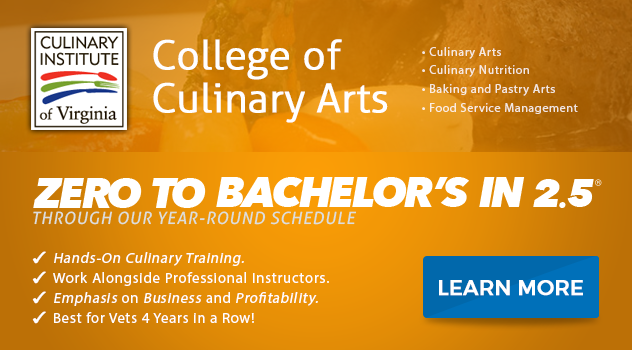 DISCLAIMER – ECPI University makes no claim, warranty or guarantee as to actual employability or earning potential to current, past or future students or graduates of any educational program we offer. The ECPI University website is published for informational purposes only. Every effort is made to ensure the accuracy of information contained on the ECPI.edu domain; however, no warranty of accuracy is made. No contractual rights, either expressed or implied, are created by its content.
Gainful Employment Information
For more information about ECPI University or any of our programs click here: http://www.ecpi.edu/ or http://ow.ly/Ca1ya.