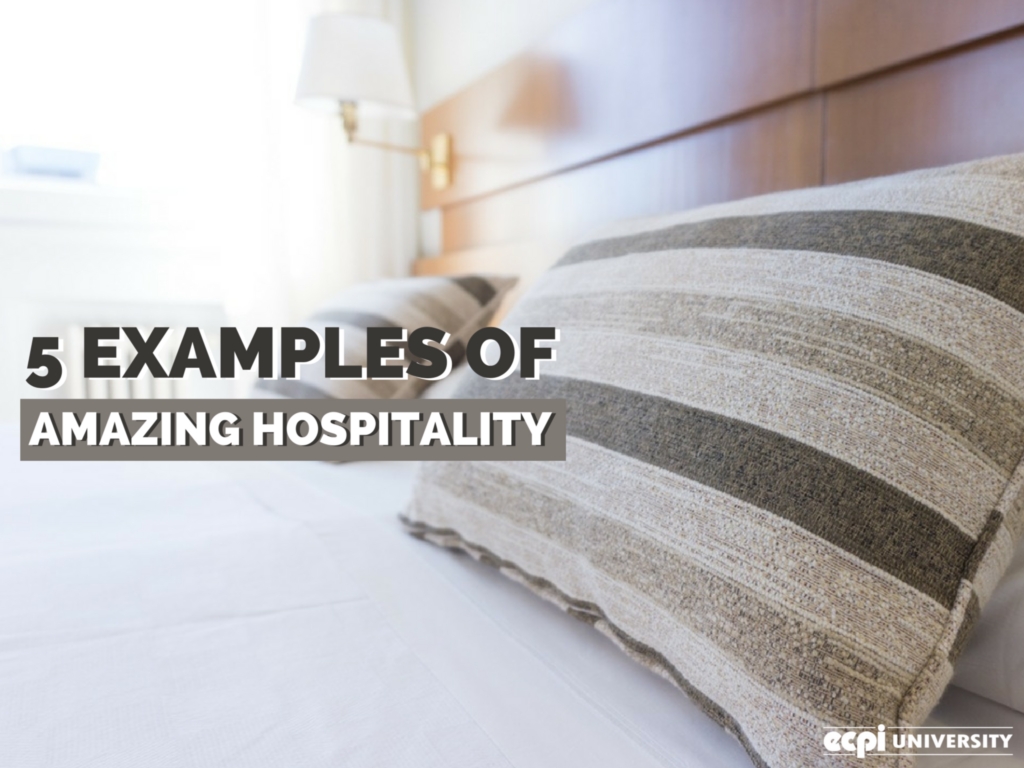 Hospitality management is much more than just a job. It is a calling for those who want to create positive experiences and memories for others. It is about being the one that will go that extra mile and provide that little extra that turns a good experience into a great experience. Of course, you never do this alone, but the right attitude and dedication have a trickle-down effect on the team with which you work.
Leading by example is the best way to turn average hospitality into amazing hospitality. Here are just five ways in which this can be achieved:
1. First class check-in experiences
A customer's check-in experience can completely color their view of their entire stay at a hotel, right down to preconceptions about dining and amenities. Queuing at a desk and waiting for the clerk to complete the check-in for the person in front or complete a call to other staff can be frustrating, not to mention boring and tiresome. Andaz Hotels have removed this potentially negative experience by replacing the traditional reception desk with hosts who meet guests as they arrive through the front door. Guests are seated straight away and offered complimentary refreshments while the host then completes the check-in procedure on a tablet. Once guests are ready, the host takes them to their room and remains their first point of contact throughout their stay.
2. Personalized service from the point of arrival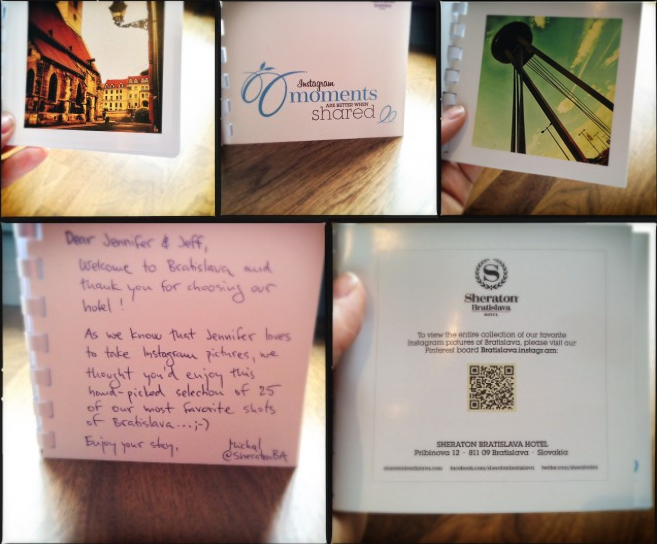 Social media is opening up new avenues for businesses all the time. It is used to market companies, request feedback after stays and keep in touch with previous guests in the hope they will return. However, some hotels are taking this to the next level and using information gathered from social media to provide a personalized service for guests. After seeing that one guest took and shared travel photographs on Instagram, the Sheraton Bratislava provided a hand-picked selection of photos of Bratislava for the guest to enjoy.
The Ritz-Carlton Resorts of Naples put a Facebook survey to amazing use for its guests. Those that had previously taken part in its 'how do you take your coffee' survey arrived at the hotel to find their personalized perfect cup of coffee waiting for them, down to the right number of sugars.

3. Recognizing customer loyalty with more than a thank you card
There are many ways that you can express gratitude for customer loyalty, from thank you cards and flowers to money off deals and free nights. However, Accor Hotels took loyalty recognition to a completely different plane with the help of guest's public social media profiles. They matched each guest's interests to a gift, and they really went above and beyond on this one. Gifts include eco-friendly fishing trips in San Diego Bay for lovers of fishing, a day at Hela Spa in Washington DC that includes an overnight stay at the Sofitel for spa enthusiasts, and VIP tickets for sports lovers.
4. The little things do count
Amazing hospitality does not have to be big or extravagant to wow customers and guests. Sometimes it is the little things that mean the most. citizenM Hotels in Amsterdam provided a free hot meal to guests before they left the hotel during the fall. The Conrad Chicago understands the need for guests to get a good night sleep; as well as offering a full pillow menu to guests they also offer a range of other items and treatments to soothe away the day and help guests feel refreshed. Amongst the things they offer are herbal sleep elixirs, hydrating treatments, sleep chocolate and sleep sound machines.
5. But, always think big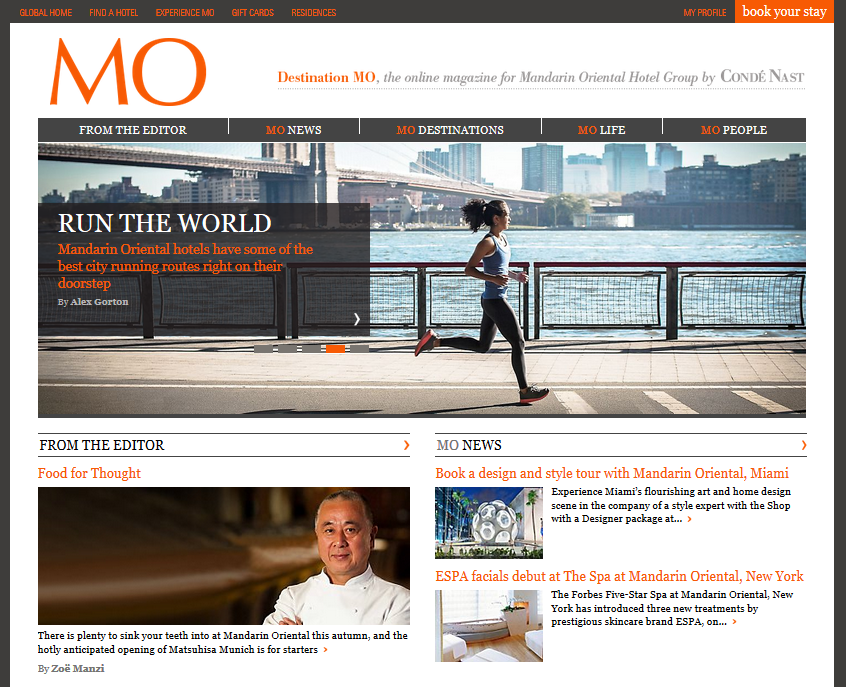 Hotels, restaurants and museums, in fact, anyone that works with customers and provides hospitality in any form, need to be aware that they do not operate in a vacuum. Those that offer the best hospitality not only recognize it but also go out of their way to incorporate themselves into their locality. The Mandarin Oriental Hotel Group have created their online magazine to celebrate the local areas around their hotels, and much more. The magazine provides guests with information about the city, celebrity recommendations of things to do and places to go, and encourages a feeling that they care about the customer's entire stay, not just the part of it that takes place in their hotel.
Brilliant Quotes to Inspire Your Business Management Career http://t.co/LewcoIQyHT

— Andrew Robinson (@mxprofit) October 13, 2015
Is Hospitality Management the Career Path for You?
If you read through these examples and wondered whether you could provide other amazing examples of hospitality management then maybe this is a career for you. To take your interest to the next level contact ECPI University TODAY. Find out more about earning your Bachelor of Science in Business Administration with a concentration in Hospitality Management in as little as 2.5 years. Start a career that could make an amazing difference to the experience of many individuals for years to come. It could be the Best Decision You Ever Make!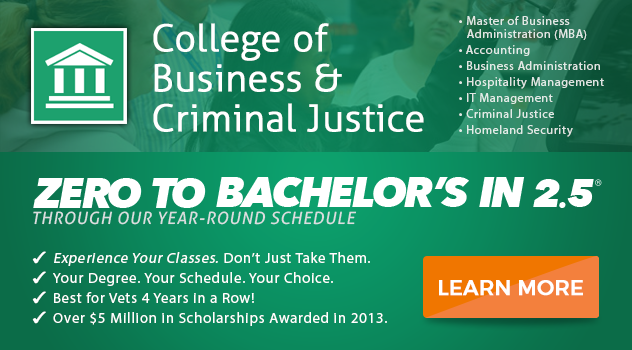 DISCLAIMER – ECPI University makes no claim, warranty or guarantee as to actual employability or earning potential to current, past or future students or graduates of any educational program we offer. The ECPI University website is published for informational purposes only. Every effort is made to ensure the accuracy of information contained on the ECPI.edu domain; however, no warranty of accuracy is made. No contractual rights, either expressed or implied, are created by its content.
Gainful Employment Information
For more information about ECPI University or any of our programs click here: http://www.ecpi.edu/ or http://ow.ly/Ca1ya.