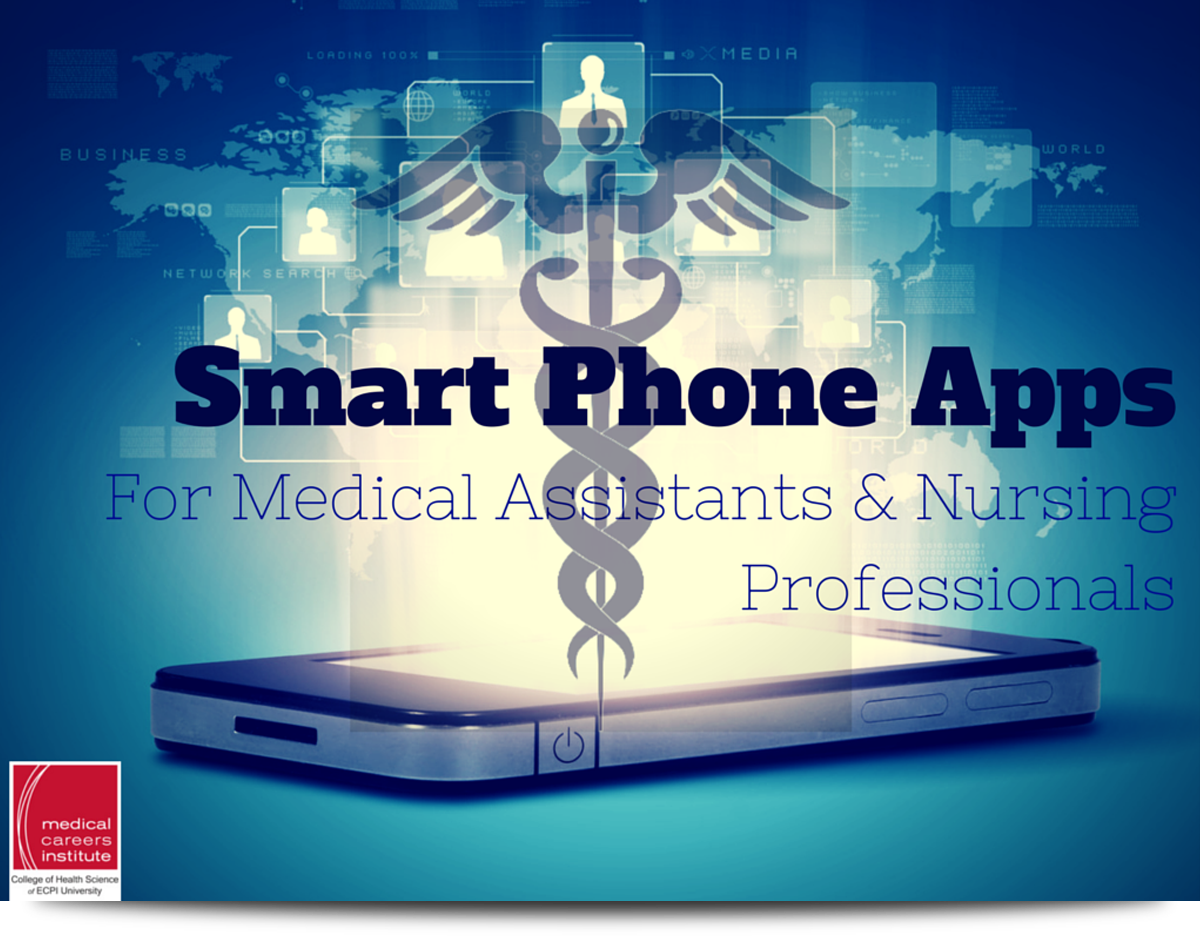 Without a doubt, the medical field has changed with the advent of medical apps. Easy to download, and accessible by a wide variety of phones, tablets, and modern technology, medical apps can offer healthcare professionals a helpful, reliable database of useful information.
Supplementing working knowledge with the best medical apps on the market can keep medical professionals up-to-speed in the workplace.
Many medical apps include the same or similar base features in their programming. As such, medical professionals should try to choose the app (or apps) that best suit their needs and preferences, rather than downloading multiple, redundant applications. Here are some of the more popular apps on the market (all of these apps are compatible with iPhone, iPad, iPad touch, and Android devices):
Cost: Free (Epocrates Essentials -- $159.99)
Requires iOS 6.0 or later.
Widely-used by physicians across the United States, Epocrates serves as multiple clinical tools and provides reliable data to supplement the working knowledge of physicians. Almost half of all physicians use Epocrates on a daily basis, and nearly 60% of surveyed Epocrates users have claimed that using the app has helped them to avoid adverse drug interactions at least once a week.

Healthcare professionals across the nation collaborate to keep the Epocrates database up-to-date with the latest medical information – including drug information, drug interactions, pill identification, formularies, provider directories, clinical tables, medical calculators, and important medical news alerts.
Epocrates Essentials offers additional access to advanced information and databases on disease, infectious disease, and diagnostics. These lab tests, panels, and disease references save time and aid in medical work.
Cost: Free
Requires iOS 5.0 or later.
Medscape relies on an expansive, independent team of leading physicians and pharmacists and a thorough reviewing process to ensure the information present in Medscape's app databases is all current and valid for supporting physicians in their practice.
Like Epocrates, Medscape includes multiple tools in a single app; drug and drug-interaction references, 129 medical calculators, formulary databases, disease, condition, treatment, and procedure references (with videos for visual aid) all come included in this free app. Cross-checking information can be done via the Medscape MEDLINE database, if a medical professional is unsure about any information presented, and Medscape News offers helpful articles, medical news, and FDA announcements.
Cost: Free
Requires iOS 6.0 or later.
Skyscape Medical Library (SML), or Skyscape for short, is another comprehensive app with numerous physician and pharmaceutical tools, designed to ease the stress of day-to-day life for medical practitioners.
Utilizing the combined medical resources of more than 50 publishers, Skyscape package includes medical databases for drug information, medical calculators, and clinical references covering nearly 900 different topics, as well as standard medical-app tools like medical calculators, drug-interaction analyses, clinical data on diseases and symptoms, cross-references, algorithms, flowcharts, and medical news notifications. The app data is updated regularly to keep it reliable in the medical field.*** Skyscape boasts two signature tools: SmartLink, which cross-references resources to ensure the best possible diagnostic, treatment, and prescription process for patients, and SmartSearch, a dynamic search tool designed to find and supply medical personnel with data they need, even working with limited information.
Cost: $9.99
Requires iOS 4.3 or later.
Developed by McGraw-Hill, a familiar name in education and higher learning, the Medical Assisting Pocket Guide (or Pocket Guide for Medical Assisting) offers medical assistants and soon-to-be medical assistants a quick, helpful, handheld reference guide. The Guide utilizes GTxcel, a leader in digital publishing technology, to provide an array of useful tools.
The Medical Assisting Pocket Guide includes step-by-step guides to numerous procedures, advice for developing administrative and clinical skills, anatomy and physiology references, as well as notes on proper communication, legal issues, medical terminology, and even a reference-guide to common Spanish phrases. This app can serve as a helpful supplementary memory tool, particularly for medical assistants still studying for certification or other exams.
Cost: $169.99 ($99.99 to receive updates after first year)
Requires iOS 5.0 or later.
Nursing Central is a combination of five best-selling nursing applications, targeted towards nurses and medical students. A helpful, all-purpose medical tool, the app supplies detailed information and visual guides for diseases, tests, drugs, and procedures.
In a field where uncertainty can waste time and possibly endanger lives, nurses and students still learning their way around the medical environment may find Nursing Central's drug database, dosing calculators, test information, and medical dictionary time-savers and life-savers, relieving some pressure and stress from the job. The app includes software to build flash cards for studying, as well as an in-text search tool.
Nursing and medical assistant careers are a mainstay of the healthcare industry; the need for capable medical assistants and nursing professionals is on the rise, and a good medical app makes that goal a little easier to achieve and career a little easier to manage!

If you are interested in a career in the medical field or just want to learn more about what it will take to become a Medical Assistant, Practical Nurse or Registered Nurse (RN), contact ECPI University, College of Health Science, Medical Careers Institute TODAY! It could be the Best Decision You Ever Make!

DISCLAIMER – ECPI University makes no claim, warranty or guarantee as to actual employability or earning potential to current, past or future students or graduates of any educational program we offer. The ECPI University website is published for informational purposes only. Every effort is made to ensure the accuracy of information contained on the ECPI.edu domain; however, no warranty of accuracy is made. No contractual rights, either expressed or implied, are created by its content.
Gainful Employment Information
For more information about ECPI University or any of our programs click here: http://www.ecpi.edu or here http://ow.ly/Ca1ya.