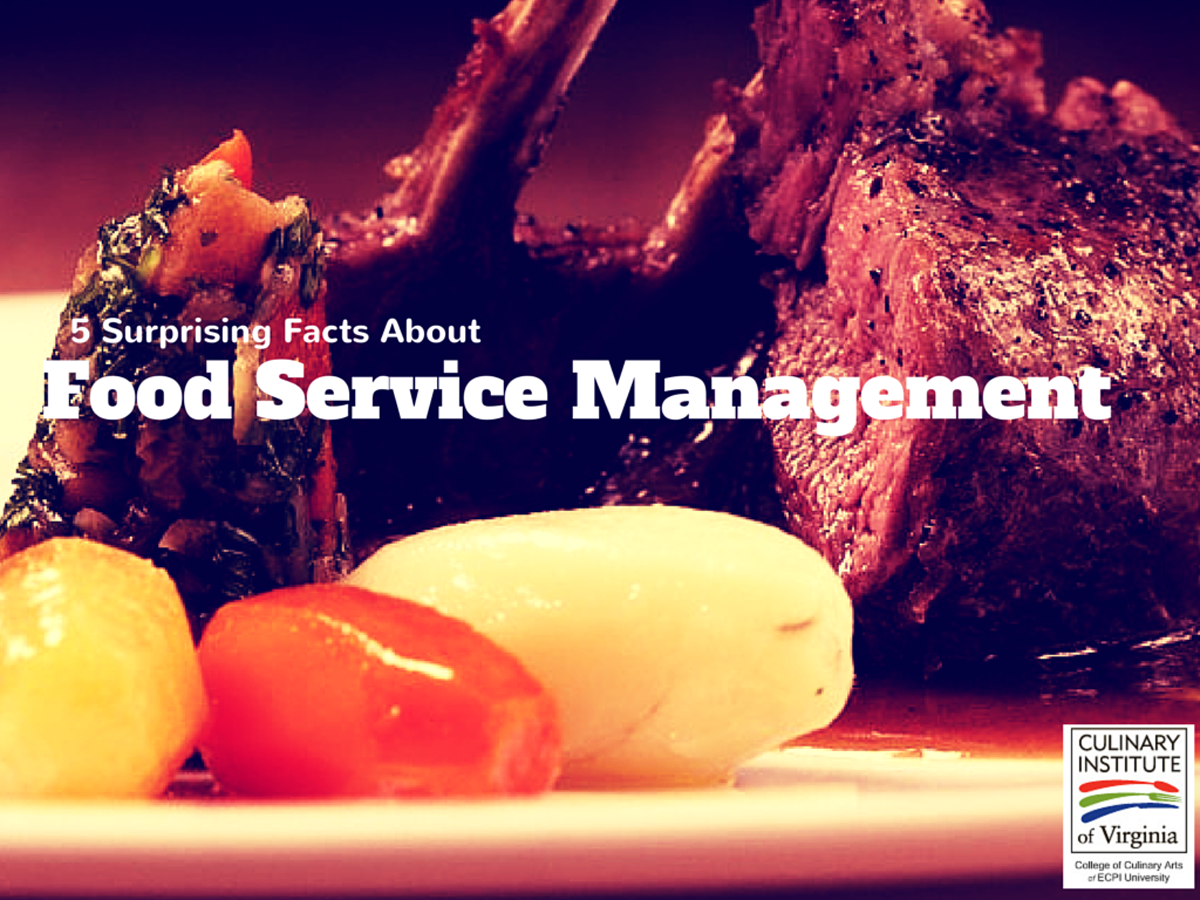 The food service industry earns almost $700 billion annually and, according to the National Restaurant Association, the food services industry employs one out of ten people working in the United States. Food services managers are business savvy, detail oriented, have excellent problem solving and customer service skills, as well as organizational and leadership skills. Food service management is a job where about 40% of those working in a management capacity are self-employed.
The success of any food service business depends largely on how well the business is managed. Competition in the food industry is fierce, and with social media sites like Facebook, Twitter, and Instagram, anyone can be a food critic and share their dining experience with the world. Food service management means managing the day-to-day operations of restaurants, cafeterias, schools lunchrooms, or any place that prepares and serves food and beverages to the public. So, if you've considering a career in food service management, here are five things you should know:
Opportunity does exit...
It isn't uncommon for the owner of a very successful restaurant to have started their career in the kitchen stacking and washing dishes. Most food service managers worked their way up from an entry level position, and have experience as cooks, food servers, and even dishwashers. Most people work in the industry before becoming a manager or managing their own business, because success in the food service industry depends upon the knowledge and skills of the business' management staff and their love for the industry.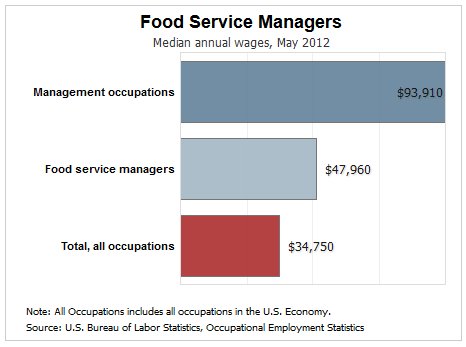 Be Your Own Boss!
According to the Bureau of Labor Statistics, there were more than 321,400 food service managers in the industry in 2012 and 40 percent of those people managing a food service business own their own restaurant or a food service franchise.
Financial Skills are a part of the job...
Food service management also includes the responsibility of managing a budget, financial transactions, paying bills, managing inventory, authorizing expenditures, and maintaining payroll records. Most food services managers also hire employees, train them, and schedule their work shifts.
The Food Service Industry Employees Millions...
The food service industry touches the lives of many people, and it is estimated that one out of every four people has done some type of work in the industry. Also, one out of three people worked in the food service industry when they worked their first job.

Education Does Open Doors...
Even in the culinary world, education can open doors to opportunity! Earning an associates degree or a Bachelor of Science in Food Service Management can enhance your career opportunities immensely. Exploring food service management from the management perspective also gives you insight into the financial aspect of food service management, operational aspect of food service management and even the leadership aspect of food service management.
Culinary Institute of Virginia Reviews
Food service management isn't easy work, the hours are long and the responsibilities are exhausting but if you enjoy working in the hospitality business, if you love to cook, and if you have a strong desire to own and operate your own business, then consider a career in food service management. One way to begin is to meet with a career advisor at the Culinary Institute of Virginia or just click here to request more information.

DISCLAIMER – ECPI University makes no claim, warranty or guarantee as to actual employability or earning potential to current, past or future students or graduates of any educational program we offer. The ECPI University website is published for informational purposes only. Every effort is made to ensure the accuracy of information contained on the ECPI.edu domain; however, no warranty of accuracy is made. No contractual rights, either expressed or implied, are created by its content.
Gainful Employment Information
For more information about ECPI University or any of our programs click here: http://www.ecpi.edu/ or http://ow.ly/Ca1ya.