The healthcare industry is growing, and with this boom comes an increasing demand for skilled Licensed Practical Nurses (LPN). According to a report by the US Department of Labor, the employment of LPNs is expected to rise 25 percent from 2010 to 2020, much faster than the average for all occupations.
Licensed Practical Nurses (LPNs) work in a wide variety of settings including doctor's offices, hospitals, long-term care facilities, group homes, and private homes. Their responsibilities are extensive and include everything from providing basic nursing care to patients and documenting procedures to monitoring progress and overseeing the work of nursing assistants. 
Because the duties of an LPN can vary so significantly, there are numerous skills that are essential in order to be successful as an LPN. 

Important Skills Every LPN Needs to Have
Communication Skills:  Exemplary communication skills are a necessity when it comes to performing well as an LPN. LPNs work closely with patients and their families, as well as with doctors, nurses, and other members of the healthcare team, and being able to effectively relay information about the needs and condition of a patient is a vital part of ensuring optimal care. 
Decision-Making Skills:  Good decision-making skills are some of the most important skills to have as an LPN. LPNs must have excellent decision-making skills in order to enable them to perform the necessary procedures quickly and effectively, especially in the case of an emergency. 
Time Management Skills: The shortage of nurses often means that LPNs find themselves providing care to numerous patients at once. Good time management can help ensure that all patients receive the care they need in the manner that is most efficient.
Computer Skills: These days, computer skills are vital in almost all work settings, and this especially holds true in the field of nursing. LPNs are responsible for maintaining accurate patient records and reporting changes in their patients' conditions to other members of the healthcare team. Much of this documentation is done with the assistance of computers. 
Supervisory Skills: Since LPNs typically monitor the activities of nursing assistants and orderlies, good supervisory skills are essential to ensure a functional and professional team environment. 
Clinical Skills: The clinical skills that LPNs are taught during their practical nursing program are designed to prepare them to actively and effectively participate in the delivery of care to patients and their families. LPNs are responsible for a wide range of duties, and the successful LPN will possess the knowledge and skills necessary to perform those duties without hesitation.
It's official! #ECPI #LPN #Nursing pic.twitter.com/fMdQURdt

— Jessica Frilick ♡ (@Eastons_mommy11) September 14, 2012
Take Hold of Your Future. Become an LPN.
Are you ready to learn more about a career in the field of practical nursing? ECPI University's College of Nursing offers a Practical Nursing Diploma program that is specifically designed to provide students with the skills necessary to become successful as an LPN. With solid classroom curriculum and hands-on training offered, your future is in your hands. Contact ECPI University today to learn how you could earn your LPN diploma in as little as 15 months through ECPI University's year-round program. It could be the Best Decision You Ever Make!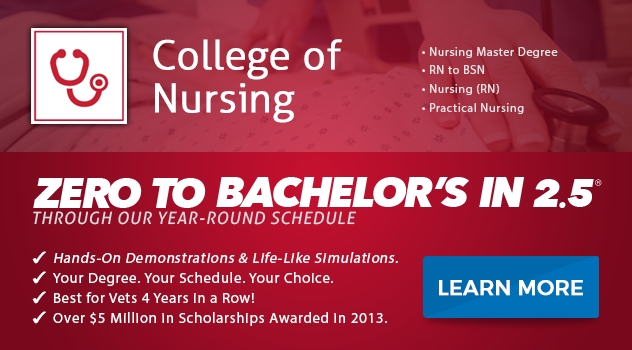 DISCLAIMER – ECPI University makes no claim, warranty or guarantee as to actual employability or earning potential to current, past or future students or graduates of any educational program we offer. The ECPI University website is published for informational purposes only. Every effort is made to ensure the accuracy of information contained on the ECPI.edu domain; however, no warranty of accuracy is made. No contractual rights, either expressed or implied, are created by its content.
Gainful Employment Information
For more information about ECPI University or any of our programs click here: http://www.ecpi.edu/ or http://ow.ly/Ca1ya.