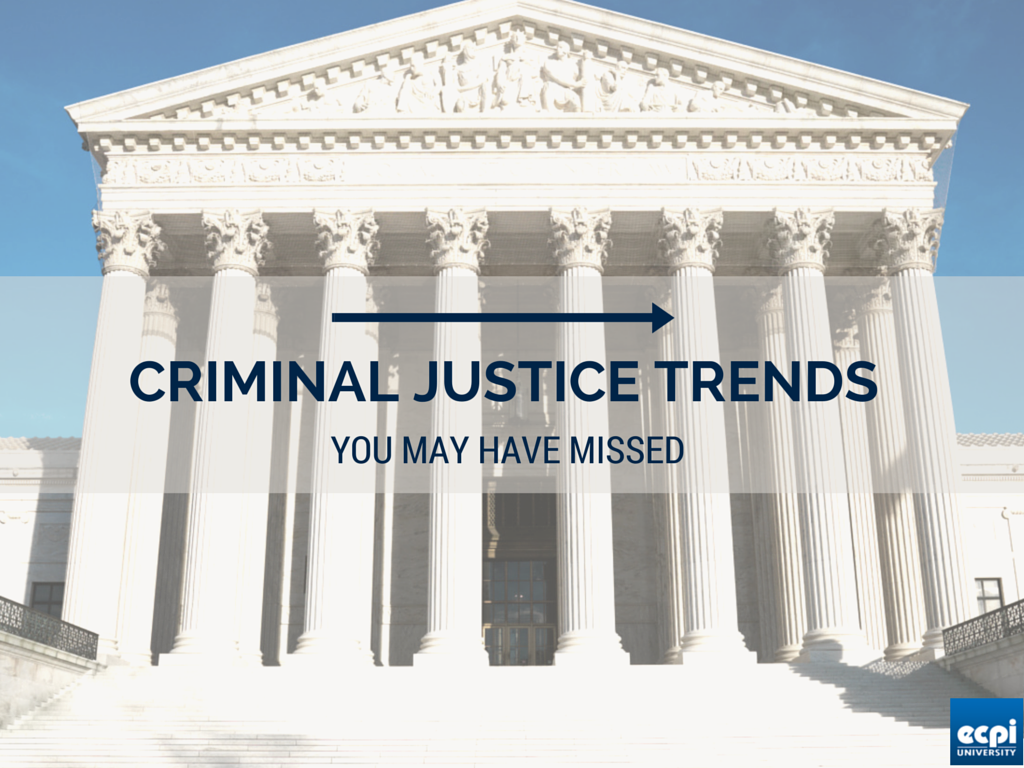 Make no mistake about it: 2013 and 2014 saw a significant push for reform within the United States criminal justice system, and more changes may be on the way. So much has been happening, in fact, that if you blinked, you may have missed some of the latest trends and updates.
This quick recap will get you up to speed so that you can be as well-informed about your career path in criminal justice as possible.    
1. Smart on Crime  
It has become increasingly clear in recent years that something needs to be done about America's overcrowded prison populations. This initiative was established by the Attorney General in 2013 and has been reviewed and backed by the U.S. Justice Department. The ultimate goals of this program are to promote fairer and more consistent law enforcement, address issues of justice associated with lower-level crimes, and to decrease recidivism rates. This works to the advantage of all in the criminal justice sector as overburdened prisons will see relief while crime prevention programs work to make our streets a safer place to work and live.
2. REDEEM Act  
The Record Expungement Designed to Enhance Employment (REDEEM) Act of 2104 puts a spotlight on juveniles who have or are going through the criminal justice system. The Act seeks to prevent juvenile offenders from being processed through the adult court, to set limitations on involuntary confinement in juvenile institutions, reduce some mandatory minimum sentences, and to simplify the process of having criminal records sealed for former juvenile offenders seeking employment opportunities. As a result, former offenders will be more likely to find work and success after sentencing and release.    

3. Smarter Sentencing Act  
The Smarter Sentencing Act can be summed up with a simple sentiment: "Sentence smarter - not harder." Instead of automatically imposing mandatory minimums for crimes related to specific controlled substances, courts may consider reducing sentencing based upon the defendant's criminal history. The Act also works to reduce mandatory minimums for the manufacture, distribution, dispensing, importing/exporting, and possession of controlled substances. Finally, the Act allows offenders convicted prior to August 3, 2010 of crack cocaine possession or distribution offenses to appeal for lower sentencing based upon the Fair Sentencing Act. Again, this Act reduces prison populations and crime rates, providing much-needed relief for corrections officers, police officers, and other members of the criminal justice system.    
4. Rehabilitation vs. Retribution  
A panel at the Conservative Political Action Conference (CPAC) recently discussed the importance of shifting focus away from one that is entirely based upon retribution and to encourage a greater focus on rehabilitation. This is good news for anyone looking for a career in criminal justice that will enable them to truly make a difference in the lives of offenders and help them to turn their lives around. This type of focus could boost morale within the prison system, make it easier for offenders to find employment after release, and cut down on recidivism rates.     
5. Safer Streets  
Although incarceration rates are up throughout the U.S., the number of violent crimes has drastically decreased. This shift is largely what has drawn so much attention to sentencing laws and the justice of punishments being issued. While based upon recently enacted initiatives, there should be a drop in prison populations for non-violent or lower level crimes; statistically our nation's safer streets will also keep violent offenders from crowding correctional institutions. On the whole, the safety factors both inside and outside of prisons should see an improvement.     
6. Reconsideration of Lower Level Crimes  
A growing number of states have voted or begun talks on how to treat lower level crimes without endangering the population. Many of these states have voted to decrease sentencing for these types of offenses while promoting preventative and rehabilitative measures so that crime rates continue to drop. We're also seeing more states making the decision to legalize the use of marijuana or reduce sentencing to an infraction based upon the quantity. This will cause a dip in arrests and mandatory minimum sentencing.     
7. Public Relations  
After incidents related to Missouri and New York gained so much attention last year, President Obama has established a task force of police officials and criminal justice experts to provide recommendations for how local communities can improve police/citizen relationships. The idea of community policing, town hall meetings, and similar initiatives is to boost popular opinion while also creating a region where people feel safe, protected, and comfortable at all times. This could improve experiences for the police force, while also reducing crime rates.     
ECPI University Named "Best for Vets" 4 Straight Years #MilitaryTimesforOnline #military http://t.co/mzDPIcHAV9

— Military Trending (@militarylizer) November 19, 2014
Starting a Career in Criminal Justice
Are you interested in a career in Criminal Justice? Contact ECPI University TODAY to learn more about earning your Bachelor of Science Degree in Criminal Justice in as little as 2.5 years through our accelerated, year-round program! It could be the Best Decision You Ever Make!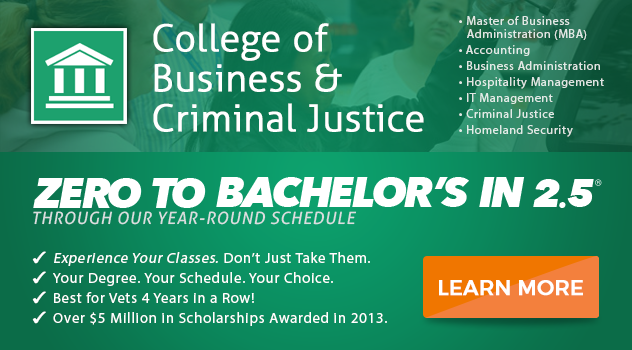 DISCLAIMER – ECPI University makes no claim, warranty or guarantee as to actual employability or earning potential to current, past or future students or graduates of any educational program we offer. The ECPI University website is published for informational purposes only. Every effort is made to ensure the accuracy of information contained on the ECPI.edu domain; however, no warranty of accuracy is made. No contractual rights, either expressed or implied, are created by its content.
Gainful Employment Information
For more information about ECPI University or any of our programs click here: http://www.ecpi.edu/ or http://ow.ly/Ca1ya.