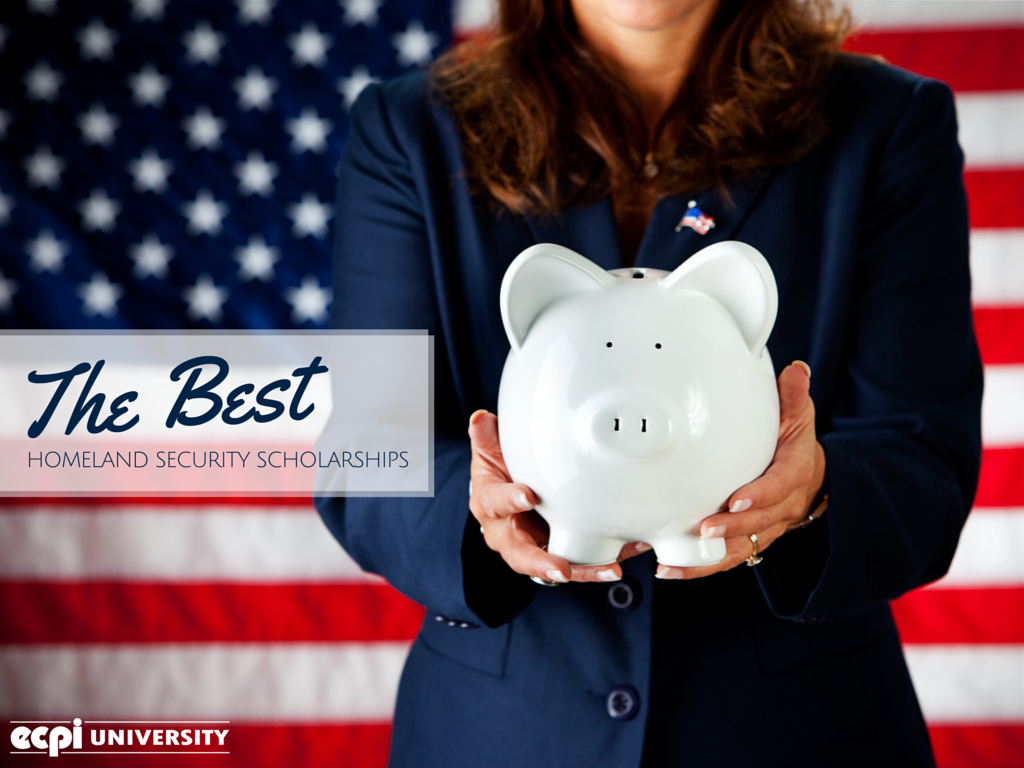 The events of September 11, 2001 woke everyone up to a new reality . . . the world was just not as safe as we thought it was. From that point forward, we have sought to recruit people who can be trained to discover and prevent threats to our national security. A career in homeland security is a great service to our country. If you are interested in this exciting and important field, there are many opportunities for scholarships available to help you finance it.
Here are just a few homeland security scholarships to get you started:
Sponsored by the Department of Homeland Security, these scholarships are intended to support those interested in this field. You are eligible to obtain this scholarship if you are more than one year into a degree program related to Homeland Security. To apply, you need to be a U. S. Citizen and eligible to hold a security clearance. In addition to receiving financial support, you will be invited at attend a 10-week summer internship program.
Members of this association are eligible for to apply for these scholarships. You can join the organization when you apply for the scholarship. You must enrolled in a criminal justice degree program and have a 3.0 grade average or higher.
Women in Federal Law Enforcement offers $2,500 scholarships to women pursuing degrees in fields related to law enforcement. Students must be currently enrolled in a degree program, have a 3.0 grade average and have a law enforcement professional sponsor them. In addition, you must participate in a community service project and write a 500-word essay about your experience.

Sponsored by the National Association of Blacks in Criminal Justice, this $2,000 scholarship is awarded to a student who demonstrates both academic excellence and financial need. To apply, you will also need to write a 1000-word essay and present evidence of active community service.
If you are from Virginia and plan to attend school at one of our Virginia campuses, you should consider this scholarship. You must live in a county where the sheriff supports the Virginia Sheriff's Institute and obtain a letter of recommendation from your local sheriff. The application also includes an essay.
This $500 scholarship is offered by American Best Locksmith to students interested in security careers. You will have to submit an essay describing why you want to become a security professional with your application.
At EPCI University, we offer scholarships to help with your education. Our financial aid advisers can assist you in applying for these scholarships. Our Graduation Scholarship Fund helps students who are approaching their last semester of college. Many students receive $2,500 to reduce student loan debt. We also participate in the Yellow Ribbon program to help veterans attend college.
ECPI University Named "Best for Vets" 4 Straight Years #MilitaryTimesforOnline #military http://t.co/mzDPIcHAV9

— Military Trending (@militarylizer) November 19, 2014
Is Your Future in Homeland Security?
Studying for a career in Homeland Security is a great investment in your future and in the future of our country. Getting financial assistance from scholarships can reduce your expenses while studying for this career. In addition, ECPI University's accelerated, year-round program could allow you to graduate in only 2.5 years. Check out our Bachelor of Science in Criminal Justice with a concentration in Homeland Security today. It could be the Best Decision You Ever Make!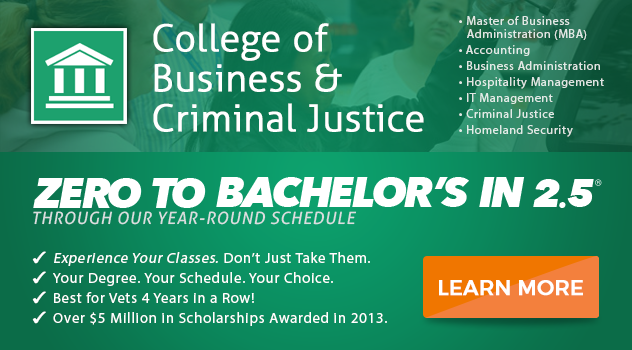 DISCLAIMER – ECPI University makes no claim, warranty or guarantee as to actual employability or earning potential to current, past or future students or graduates of any educational program we offer. The ECPI University website is published for informational purposes only. Every effort is made to ensure the accuracy of information contained on the ECPI.edu domain; however, no warranty of accuracy is made. No contractual rights, either expressed or implied, are created by its content.
Gainful Employment Information
For more information about ECPI University or any of our programs click here: http://www.ecpi.edu/ or http://ow.ly/Ca1ya.