Preparing for your master's degree is an important step in your education. Even before you begin the application process, you must select a program that you think would be the best to help you achieve your career goals. But it can be daunting to figure out the best way to narrow your options until you decide the best path for you. Here are seven tips that can help you choose the perfect master's degree program for you.
1. Do you want on-campus or distance learning?
While some master's degrees cannot be earned through distance programs, such as those that require hands-on training and experience, many degrees are now offered online with minimal on-campus requirements, if any. 
You may prefer an online program for its flexibility, particularly if you're working full-time while taking classes, or have other obligations that might limit your available time. On the other hand, you may prefer a traditional on-campus environment. If you prefer a traditional program, consider location. Are you willing to relocate for classes? If not, you'll want to apply to a college within driving distance.
2. What university options can help you achieve your career goal?
Think about what you want to do with your degree. Different degree programs focus on different areas and specialties just as they prepare students for different careers.
Think about how the university's curriculum will prepare you for your future career goal. Do they offer your field of study? Specialization? Do the faculty work and research actively in your field? It's important to make sure your degree program aligns with your goals after graduation.
3. What faculty can give you the best guidance and mentoring for your career goal?
In addition to the knowledge and skills gained from the classes, a master's program can provide connections to faculty as mentors and guides toward your career goal. When considering a specific option for your education, it is important to consider who will be involved in guiding you through it. Who will be teaching the courses? What are their specialties? Have they worked within the field? How can they help you not only as you learn, but in preparation for your career goal?
4. How big is the master's program?
Like the decision of whether you want to be on-campus or online, you should also consider the size of the program. Some people prefer larger programs because they offer broader diversity and more opportunities to network. On the other hand, some people prefer smaller programs in order to have more one-on-one interactions and personalized guidance from the faculty that may not be possible in larger settings.
5. What is involved in completing the master's degree?
Generally, a degree will have the same or similar requirements between colleges. However, each university has its own specific requirements for graduation. When considering a degree program, make sure you not only know the requirements for graduation, but that you can meet them. This includes understanding how long it will take to complete the degree based on how intensely you will complete the coursework. Will you be taking a full load of classes or one class at a time? This can impact how long it takes to finish the degree.
6. What is the school's reputation?
Knowing a school's reputation, including what alumni have gone on to accomplish in your field, can tell you a lot about what a master's program has to offer. This can also help you determine how the college or university can prepare you for your career goal. A university is built on what it provides to students, and what alumni have done with their degrees shows how well they are prepared for their careers through their time in the program.
7. What resources are available to you?
The people are not the only resources in a master's degree program that influence your decision. If you are entering a field of research, make sure you would have the resources needed to conduct the research, such as a laboratory or access to research materials. If you need financial assistance, can you get what is needed in order to complete the degree? What is the campus life like? These are all factors that will help you select the master's program that is the best fit for you.
ECPI is a great school! Great instructors and excellent way to attain your degree while working or being committed to other things.

Posted by Kia Wallace on Wednesday, March 25, 2015
Discover ECPI University's Master's Programs
Use these tips to narrow down your options and find the best master's degree program for your career goal . . . then start working toward your master's degree! Before you know it, you could be well on your way to your graduate degree and onward to your career goals.
Are you ready to learn more about ECPI University's master's programs? Contact us today to begin the next phase of your education. It could be the Best Decision You Ever Make!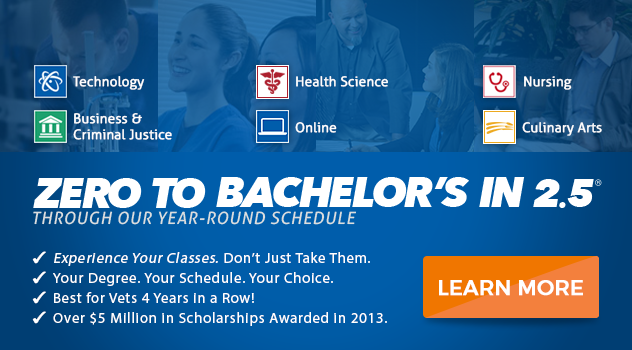 DISCLAIMER – ECPI University makes no claim, warranty or guarantee as to actual employability or earning potential to current, past or future students or graduates of any educational program we offer. The ECPI University website is published for informational purposes only. Every effort is made to ensure the accuracy of information contained on the ECPI.edu domain; however, no warranty of accuracy is made. No contractual rights, either expressed or implied, are created by its content.
Gainful Employment Information – Cybersecurity - Master's
Gainful Employment Information – Information Systems - Master's
Gainful Employment Information – MBA (Master of Business Administration)
Gainful Employment Information – Master of Science in Nursing
For more information about ECPI University or any of our programs click here: http://www.ecpi.edu/ or http://ow.ly/Ca1ya.