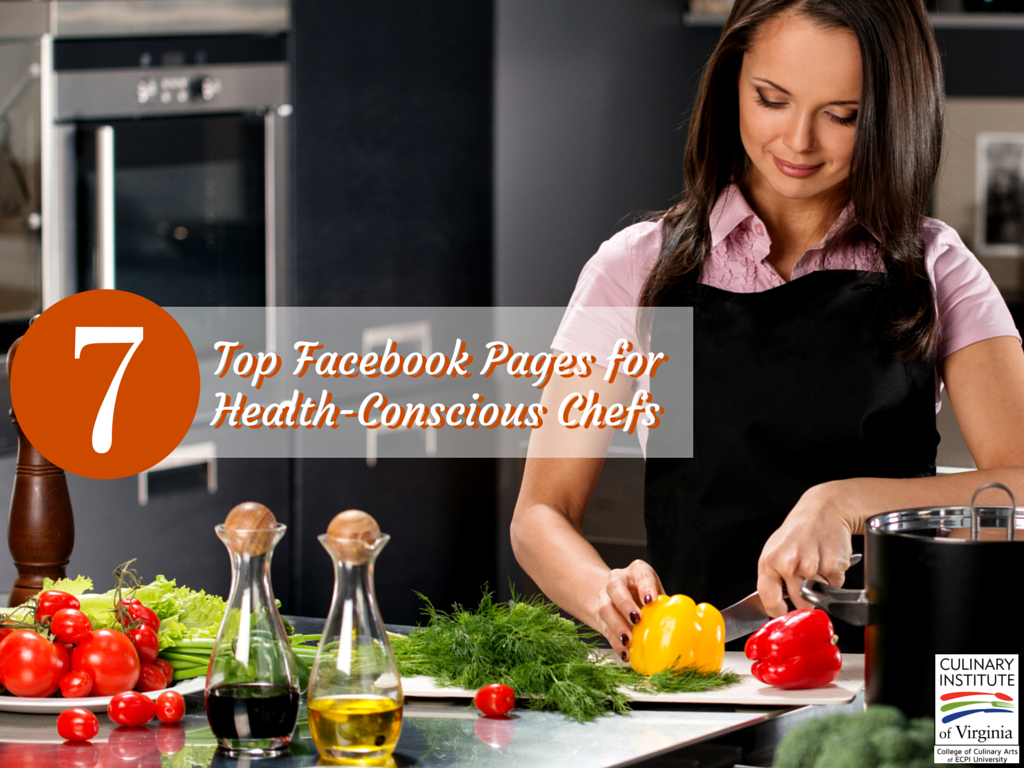 Top chefs are not only concerned about delivering delicious food; they also care about the nutritional value of the food they serve. A truly excellent chef can come up with menus that both taste great and are good for you. So if you want to be a great chef, you need to stay up on the latest trends in nutrition and healthy eating.
You also need sources and advice on healthy recipes to try. One way to do this is to follow culinary and nutrition experts on Facebook.
Here are some Facebook pages that you should follow to stay up on the latest in healthy cooking:
Jamie first entered the cooking spotlight with his 1998 show "The Naked Chef." Since then, he has appeared on many TV programs and authored 15 cookbooks. He is currently supporting a huge campaign to get processed foods out of public schools. His Facebook page includes updates on this cause, as well as cooking tips and recipes.
Waters is not only a great American chef, but also an activist, author, and restaurateur. At her Chez Panisse in Berkeley, California, only organic, locally-grown ingredients are allowed. Waters is also active in the movement for healthier school lunches. Her Facebook page updates you on her activities, causes, and some cooking tips.
In addition to hosting a Food Network show and writing for the Washington Post, Ellie is one of the leading nutritionists in the media today. She is a bestselling author and has received multiple prestigious awards for her cookbooks. Her Facebook pages are chocked full of great recipes, cooking tips, and nutritional information so that you can keep up with the latest culinary trends.
Monica Reinagel is a nurse, nutritionist, and chef. She started her career as an opera singer but also attended culinary school at L'Academie de Cuisine. She now speaks and writes on food and nutrition. Skeptical of the latest fads, she offers solid nutritional advice on her Facebook page along with lots of recipe ideas and health news stories.
If you are looking for healthy recipes and cooking advice, Gina Homolka's Skinneytaste Facebook page is a must. She demonstrates both her skill at photography and her love for great food. Her fresh light meals will inspire your own creative cooking.
This Facebook page was started by Emma Stirling, an Accredited Practicing Dietitian from Australia. With 20 years of experience working in Australia, Hong Kong, and United States, Emma is on top of the latest news in nutrition. Follow this Facebook page for the latest info on popular diet trends and solid scientific advancements in the nutrition field. You can also find some great healthy recipes here.
This author, journalist, and food activist is one of the most influential people when it comes to food philosophy. Pollan's critiques of the American food industry have started a powerful movement of people seeking more natural (and less processed) ways of approaching food. You might not find a lot of recipe ideas on Pollan's Facebook page, but he will stimulate your thinking about food and get you connected with a different way of thinking about the food you prepare.
#tbt day before I started my first culinary class, to a year later on my last day at ecpi... Can't… http://t.co/jGDdmI8IOe

— Hunter Gibson (@Hunterrr12) February 7, 2014
A Culinary Degree Program Focused on Nutrition
Do you have a passion for good cooking? Are you dreaming of the day when your recipes will be enjoyed by grateful patrons? At EPCI University, we can help you fulfill your dream. Our Associate's degree in Culinary Arts and Applied Nutrition will expose you to sound principles of nutrition that is required in today's hospitality industry. What's more, through our year-round program, you can earn your degree in just 15 months! Maybe someday people will be looking for your recipes on Facebook!
Contact us today—it could be the Best Decision You Ever Make!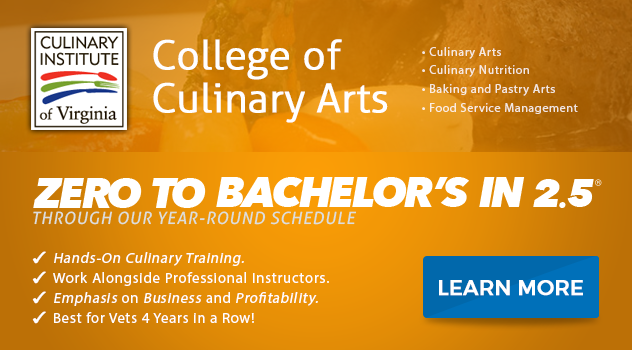 DISCLAIMER – ECPI University makes no claim, warranty or guarantee as to actual employability or earning potential to current, past or future students or graduates of any educational program we offer. The ECPI University website is published for informational purposes only. Every effort is made to ensure the accuracy of information contained on the ECPI.edu domain; however, no warranty of accuracy is made. No contractual rights, either expressed or implied, are created by its content.
Gainful Employment Information
For more information about ECPI University or any of our programs click here: http://www.ecpi.edu/ or http://ow.ly/Ca1ya.