How to Avoid Burnout in College?
At the beginning of the term at ECPI University you're bright-eyed, chipper, and feel like you can take on the world. But then it happens. You start to forget things. You start to experience brain fog. You don't feel sick, per say, but definitely not well. Did you do okay on that last paper? What about that quiz? Anxiety starts to get to you. You can't remember what was due and when you sit down to complete your work, words suddenly don't make sense.
You probably have student burnout.
How to Avoid Getting Student Burnout in the First Place!
The easiest way to avoid student burnout is to take steps to prevent it from ever setting in. Avoiding it is easier than dealing with it once you have it. Here are some simple steps to avoid getting it. These steps might seem too easy, but in everyday life you'd be surprised how often you find yourself ignoring these basic needs.
Manage your time: Nothing will cause you stress like having to rush through assignments to beat the clock. Keep track of your assignments and always allow yourself extra time.
Take of your physical needs: Eat every meal, sleep regularly, and take time for personal grooming. This might seem obvious, but all too often students skip meals, run off of too little sleep, and don't take the time to care for themselves. A hearty breakfast and a hot shower are necessities if you're going to be working towards your degree.
Ask for help when you need it: Instructors, friends, and family are there to support you and your educational pursuits. If you're struggling, ask for help. Whether you need to work with an instructor on an assignment or ask a friend to help you destress for an evening, don't wait until you already have symptoms of burnout before asking for help.
Manage your responsibilities: Most ECPI University students work in addition to school. Many of them have families, social obligations, charity work, and other events that take time and consideration. It's important to find what is sustainable for your daily life and trim the excess.
How to Deal with Student Burnout After You Already Have It
Student burnout can happen to anyone. Occasionally life, the universe, and everything else gets out of hand, despite all of your careful planning and preparation. What happens if you get student burnout? What do you do then?
Here are a few simple tips to deal with burnout after it happens.
Manage your to do list: Sit down and map out exactly what you have to finish, for school, for home life, and for work. Then list everything in the order which it needs to be done, keeping a tight eye on deadlines. Sometimes seeing the work organized into manageable lists can help to alleviate the stress caused by burnout.
Detach for a few hours: Once you have some time to yourself, turn off your devices, and engage in a hobby. Immerse yourself in a book, play a video game, go see a movie, or just nap. Rest your brain so you can recharge.
Indulge yourself: Get a haircut, soak in a hot tub, sit out on the beach, watch your favorite TV show, or take yourself out for a relaxing dinner.  Doing something for yourself can make you feel better and ready to take on your coursework.
Get your work done: Sometimes you feel like you can't rest until you've taken care of everything. Other times, the clock is against you. After you've take some time to recharge and do something nice for yourself, start tackling that to do list. Once you're finished, then you can relax and take care of yourself.
Reflecting after You've Dealt with Student Burnout
After you've recovered from student burnout, and recovery times will vary based on individuals and the severity of the burnout (if you're not making progress, get an appointment with your doctor to see if there might be something else going on), it's time to look back at how the situation shaped up and see if you need to make adjustments. Sometimes a life event out of your control happens and you can never anticipate illness, family emergencies, or other unexpected events. Other times you might need to make adjustments to your time management, study habits, or workload.
Congratulations to the #ECPI #ClassOf2016 !! #ECPIGrad

— aye.she.uh (@AyshiaABabii) June 17, 2016
Being a student is difficult, but could be ultimately rewarding. If you're looking for a fast-paced, hands-on environment that focuses on cutting edge technology ECPI University could be the place for you. If your interests lie in the fields of technology, business, criminal justice, nursing, health science, or culinary arts, contact an admissions representative today for more information. It could be the Best Decision You Ever Make!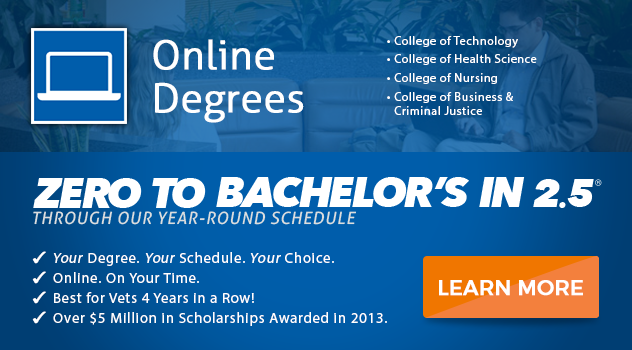 DISCLAIMER – ECPI University makes no claim, warranty, or guarantee as to actual employability or earning potential to current, past or future students or graduates of any educational program we offer. The ECPI University website is published for informational purposes only. Every effort is made to ensure the accuracy of information contained on the ECPI.edu domain; however, no warranty of accuracy is made. No contractual rights, either expressed or implied, are created by its content.
For more information about ECPI University or any of our programs click here: http://www.ecpi.edu/ or http://ow.ly/Ca1ya.