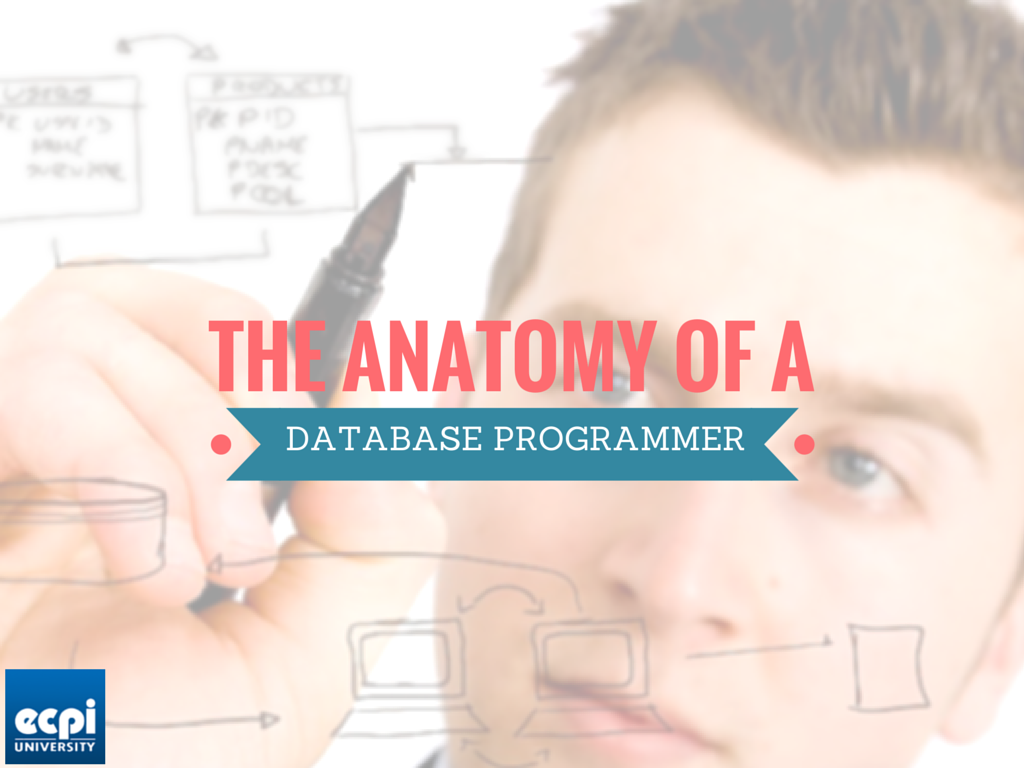 Design. Build. Analyze. Repair. Repeat.
These are some of the most critical tasks in the daily life of many database programmers and yet this short version barely scratches the surface. With the continual evolution of the tech industry, database programmers are a vital function of many businesses and with constant developments in the industry, they also have to be the most fluid.
So then, what exactly does a database programmer do?
Database programmers design, analyze, and repair database programs by coding specific instructions using one of several programming languages. These instructions tell the database program how to organize and store information as well as manage how users can access information and manipulate it for their specific needs.
Who needs a database programming expert?
Database programming requires a specific skillset. Because databases keep many businesses and government organizations running, data stored must be easily accessible to both computer programs and users. Employees and other end users will have an array of computer skill levels, so inputs and instructions must always be easy to follow.
Data management needs vary from business to business and range from simple to complex. Many businesses hire in-house database administrators because their programs require ongoing maintenance, modifications, and repairs. Some businesses may instead hire a contractor to set up database software or purchase it from a software company who has its own in-house programming experts.
What skills do database programming experts need?
Most database programmers are logical, detail-oriented individuals able to look at the requirements of a database and put them into a logical, organized format. Excellent reading comprehension skills and a good memory are also necessary, since database programmers must often convert written and oral instructions into working programs.
Since the computer technology field is constantly evolving, database programming experts usually attend training seminars and classes throughout their careers to keep up with current trends. Employers may offer to cover the cost of this continuing education as a necessary part of the company's business expenses.
What is the job outlook for database programming experts?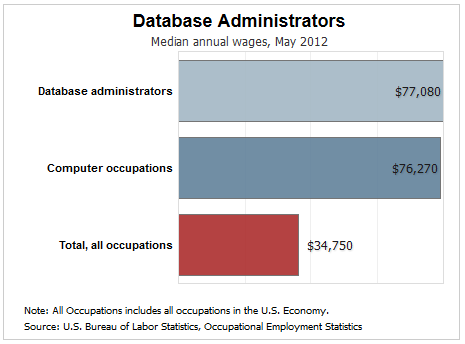 According to the Bureau of Labor Statistics, database programming employment will rise as much as 15% from 2012 to 2022. The largest projected increase in jobs, though, is in database programming via the internet, using Cloud technology––this field is expected to increase by 48% between 2012 and 2022. The healthcare industry is experiencing a rapid increase in need for database programs, since electronically stored patient records are quickly becoming the norm.
The median pay for a database programming position is impressive at $77,080, and the top 10% of programmers earn over $118,000 annually, while the bottom 10% earn $42,930 annually.
How do database programming experts help people?
Without a database programming expert, businesses and organizations would be forced to use software that isn't specific to their needs. This would adversely affect the functionality of the software and increase the time necessary for employees to do even simple tasks, driving up labor and overhead costs.
Most database software is set up to perform tasks unique to a specific business or field. For example, accounting software organizes customers, vendors, and transactions in a clear format. Written code then tells the program how to use the data that is input and how to calculate various formulas necessary for tax and bookkeeping purposes. This saves the business time and money. If the accountant had to perform all these calculations manually, the amount of time to do so would greatly increase, and potential errors could be problematic for the company.

If you're interested in a career in Database Programming, contact ECPI University TODAY to learn more about earning your Bachelor of Science Degree in Computer and Information Science with a concentration in Database Programming!  You could earn your degree in as little as 2.5 years through our accelerated, year-round program! It could be the Best Decision You Ever Make!

DISCLAIMER – ECPI University makes no claim, warranty or guarantee as to actual employability or earning potential to current, past or future students or graduates of any educational program we offer. The ECPI University website is published for informational purposes only. Every effort is made to ensure the accuracy of information contained on the ECPI.edu domain; however, no warranty of accuracy is made. No contractual rights, either expressed or implied, are created by its content.

Gainful Employment Information

For more information about ECPI University or any of our programs click here: http://www.ecpi.edu/ or http://ow.ly/Ca1ya.