Are Web Design Jobs in Demand: How Can I Train for One?
Web designers and developers are at the forefront of the internet age. Today, we use the internet for just about everything. From finding directions to a restaurant, to researching presents for a friend's birthday, to ordering specialty items we wouldn't have access to in our hometown.
All these are made possible by web developers who design, build, and implement various websites on the internet. Web designers are the leaders in website creation and designing aesthetic properties like layout and color.
The web design and development field is exciting and continues to grow. According to the US Bureau of Labor Statistics (BLS), employment opportunities for web designers and developers are projected to grow by 13 percent from 2018 to 2028. This rate is much faster than the average for all occupations. The reason for the impressive growth is that e-commerce continues to expand and online purchasing is expected to grow much faster than the overall retail industry.

Why are careers in web design on the rise?
The modern society is diving deeper and deeper into the digital age and many offline methods of doing things are quickly transitioning into online alternatives. The upsurge of mobile device usage is also a big contributor to the rise in web design and development career opportunities.
Both existing and new websites require design and development protocols that support mobile platforms. Today, more people browse the internet through their mobile phones than they do with desktop computers.
Beyond the impressive rise of employment opportunities in the web design and development, the field offers a great deal of freedom. Unlike most traditional occupations, web designers and developers have more choices when it comes to the working environment, living area, working hours, and much more.
While there is no shortage of employment opportunities in development firms and corporate businesses for talented web developers, these professionals have the liberty to choose whether to work for an established development firm, become a contracted developer for corporate business, or work as a self-employed web developer. Moreover, due to the digital nature of this profession, web developers can work remotely from wherever they are in the world.
Is formal education important for web developers?
The most beneficial aspect of formal education is solid foundational knowledge in web development. Web development is a very dynamic field and some of the finer points gained through formal education often goes obsolete even before graduation. However, foundational knowledge always remains the same and will be applicable in a wide range of positions.
Additionally, formal education learning programs should be well-structured in a progressive manner, so you can know where to begin and where to end. Again, depending on the college or university you attend, you may benefit from some kind of assistance in job placement and industrial internship or externship programs.
How Formal Education Can Help you Gain Employment
Many employers prefer web developers who hold a bachelor's degree in computer science or other related fields. Coursework often includes database management, programming, mathematics, networking, cybersecurity, and web design. These classes help to make you a more well-rounded developer and designer.
After graduating with a web development and design degree you could find yourself in one of these positions:
Web Design
Web Development
UX Designer
Like most technologies, websites are increasingly becoming more advanced. Businesses and organizations are striving to make a statement with their web presence with the hope to engage their target audience more. Web designers and developers today incorporate the latest e-commerce, multimedia, and other advanced engagement tools to increase traffic and keep visitors returning for more.
Do You Want to Design and Create Websites?
Are you interested in the world of web design and development? If you want to earn a  Bachelor of Science Degree in Computer and Information Science with a Major in Software Development - Web Design and Development Track, ECPI University offers this program at an accelerated pace. For more information, connect with a helpful admissions representative today.
It could be the Best Decision You Ever Make!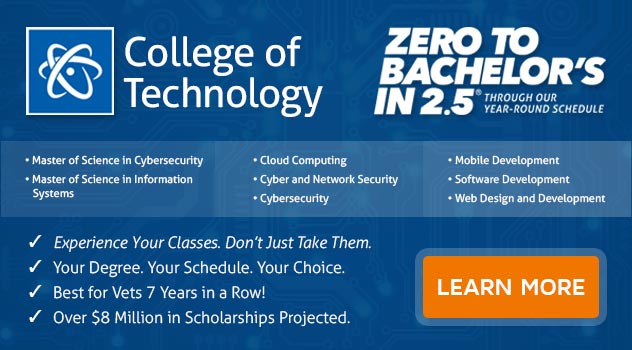 DISCLAIMER – ECPI University makes no claim, warranty, or guarantee as to actual employability or earning potential to current, past or future students or graduates of any educational program we offer. The ECPI University website is published for informational purposes only. Every effort is made to ensure the accuracy of information contained on the ECPI.edu domain; however, no warranty of accuracy is made. No contractual rights, either expressed or implied, are created by its content.
For more information about ECPI University or any of our programs click here: http://www.ecpi.edu/.