Basic Cyber Security Concepts: Where Do I Start?
Interested in the world of cyber security but overwhelmed by the amount of information available? Even in a niche field like cyber security, you may feel a need to bone up on the basics before diving into your first undergraduate class.
Cyber Security, Clarified
The term itself is beginning to sound a bit outdated, but cyber security is an evolving field centered around information sent and received through computer systems. As the U.S. National Institute of Standards and Technology (NIST) framework on cybersecurity explains it, a cyber security professional is preoccupied with five facets of securing electronic information:
Identify threats
Protect information
Detect attacks and intrusions
Respond to attacks and intrusions
Recover database and information security and rebuild defenses against intrusion

Where to Learn These Basics
The U.S. government spends significant amounts of taxpayer money on fundamental research, then makes that research readily available to big and small businesses, individuals, researchers and, yes, undergraduate students. To prepare for your first foray into a cyber security study program, you can bone up on basics by tapping into these resources:
Small Potatoes?
While the need for securing financial, medical, personal and proprietary information seems obvious (and well publicized) for major companies and international organizations, the NIST framework reminds cyber security professionals that small businesses—which make up 99.7% of American firms, according to the Small Business Administration—require protection, too.
In a market economy dependent on interconnectedness, no potato is too small. Part of the basics of cyber security must include an appreciation for these supply chain risks, says NIST. Working in cyber security today requires the flexibility to help a neighborhood grocer manage credit card transactions, as well as the capability to help a multinational firm secure its sales representatives' netbooks in 20 different languages.
Worth Studying
To earn an entry level slot within the field, a student of cyber security should know some of the basics about several areas:
Communication
Business methods
Psychology
Customer service
Statistics
Physics
Nothing in that list speaks to your deep-dive topic, cyber security. You need to be a well-rounded person to be useful to any business. Yes, eventually, you may find that very narrow specialty within cyber security that is both valuable and bottomless, but first, you'll need to be able to conduct business and provide satisfactory and pleasant customer service.
Easing Into Essentials
With a thorough grounding in the general academics required to earn an undergraduate degree, you can start taking essential coursework that feeds your hunger for cyber security:
Logic
Cloud solutions
Networking
Linux administration
Databases
Principles of cybersecurity
Operating systems
Routing and switching
Networks protocols
Windows client and server
Ethical hacking
Expertise Needed to work in the Field
Those courses will give you the foundational skills you need to make sense of more sophisticated coursework directly tailored to a successful entry into cyber security. Once you master the basics of how information gets on to electronic systems, how it moves, and how it is recovered and interpreted, you can take courses like these to defend that information:
Storage area networks and disaster recovery
Security systems administration
Advanced defense and countermeasures
Advanced Linux administration
Wireless security
Are you a beginner in the world of cyber security? If you want to learn everything you can earning a Bachelor of Science in Computer and Information Science with a Major in Cyber and Network Security - Cybersecurity Track could be your next step. ECPI University offers this program at an accelerated rate, meaning less time in the classroom and more time looking for work. For more information about this exciting program, connect with a friendly admissions advisor today.
It could be the Best Decision You Ever Make!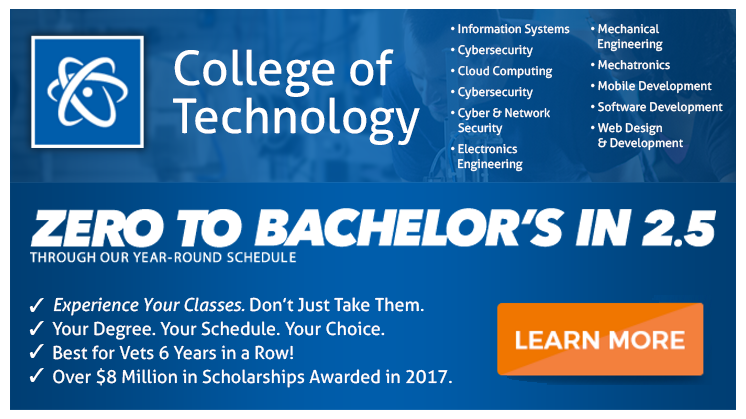 DISCLAIMER – ECPI University makes no claim, warranty, or guarantee as to actual employability or earning potential to current, past or future students or graduates of any educational program we offer. The ECPI University website is published for informational purposes only. Every effort is made to ensure the accuracy of information contained on the ECPI.edu domain; however, no warranty of accuracy is made. No contractual rights, either expressed or implied, are created by its content.
For more information about ECPI University or any of our programs click here: http://www.ecpi.edu/ or http://ow.ly/Ca1ya.