Becoming a Dental Assistant: What do I Need to Know?
Choosing a career isn't as easy as it seems and it may take you a while to decide the career path that is right for you. It's always important to take your time when making such important decisions. However, of all the industries you may be planning to join, healthcare is a great one. The field of dental assisting offers a variety of benefits, including room for advancement, and the ability to get started without spending years and years in school. Let's take a look at this growing career!

The Process of Becoming a Dental Assistant
After you decide that you want to become a dental assistant, you have to meet a few requirements before you can enter the field. You should first:
Earn a High School Diploma
In some states, a GED or high school diploma is all you need to join the industry. High school biology, chemistry, health sciences and office administration courses will provide you with important knowledge that will help you in performing your duties.
Decide the Best Educational Path
Earning an associate's degree in the field might be the best course of action. This will demonstrate to potential employers that you have graduated from a dedicated program and won't need too much additional training to begin work. The coursework of a typical dental assistant program includes:
CPR and first aid
Dental materials
Dental office administration
Dental Pharmacology
Dental radiology
Oral anatomy
While not all states require students to complete an academic program for them to begin working as dental assistants, those who take this step generally have a better chance of landing their first job.
Complete an Externship
Dental assistants receiving training can also gain experience by completing an externship. Most academic programs offer these opportunities as voluntary components during their coursework, and it provides learners with hands-on experience. During this time, you will hone your skills in areas such as dental pathology, chairside assisting, dental pharmacology, oral anatomy, oral hygiene, and radiology. If you want to work in more specialized areas of dentistry such as orthodontic or pediatric care, then you can focus on these areas during your externship.
Obtain Certification
Certification requirements vary by state, and you can learn what your state requires by contacting the state dental board or visit the Dental Assistants National Board's website. If certification is compulsory in your state, you will be required to pass three exams administered by the DANB (Dental Assisting National Board) that lead to a CDA (Certified Dental Assistant) credential. This 320 questions exam tests your knowledge of:
General chairside
Infection control
Radiation and health safety
Out of the available 900 points, you have to score 400 and above for you to be certified. Those who don't pass the exam can retake the exam or complete more preparation courses before retaking the exam.
Advance your Career
There are several ways for you to advance in the dental field, but you may need further education. However, the most common direction that students take is a bachelor's degree in dental hygiene and transition to dental hygienists.
How can Education Help You Become Proficient in your Job?
On-the-job training isn't for everyone, especially if you're working in the fast-paced environment of a dental practice. This means that as a dental assistant, you have to learn fast and think on your feet. A dental assisting school will help you learn everything you need to know in a controlled environment, and you will be able to review practice procedures and techniques before you can assist with patient treatment.
Formal training will also expose you to different procedures and skills that you may not learn while training on the job. For instance, most schools teach techniques in both general dentistry and other specialties such as endodontics.
How Can You Prepare Yourself for this Career?
The only way to prepare yourself effectively is to go to a dental assistant school. Most of these schools will offer you the opportunity to get hands-on experience. Most of these schools have in-house dental labs complete with chairs, lab equipment, trays, and other instruments.
In this setting, you can practice new and important skills before you can enter the industry and start working on live patients. Additionally, you will also go for externships that will give you a real-life working experience in a local dentist office before you even start working.
Have you always been passionate about joining the healthcare industry and want to become a dental assistant? If you want to earn an Associate of Applied Science Degree in Health Science with a Concentration in Dental Assisting, ECPI University offers this degree at an accelerated pace. For more information about this exciting program, connect with a knowledgeable admissions advisor today.
It could be the Best Decision You Ever Make!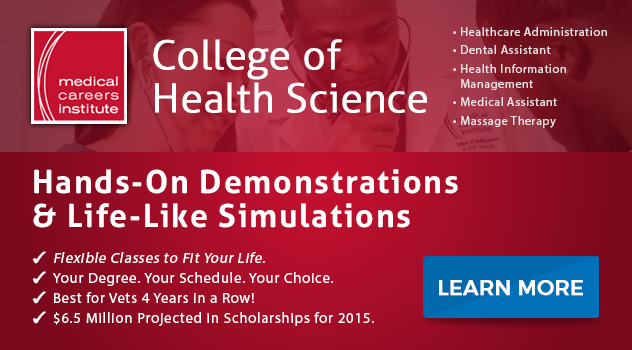 DISCLAIMER – ECPI University makes no claim, warranty, or guarantee as to actual employability or earning potential to current, past or future students or graduates of any educational program we offer. The ECPI University website is published for informational purposes only. Every effort is made to ensure the accuracy of information contained on the ECPI.edu domain; however, no warranty of accuracy is made. No contractual rights, either expressed or implied, are created by its content.
Gainful Employment Information – Dental Assisting - Associate's
For more information about ECPI University or any of our programs click here: http://www.ecpi.edu/ or http://ow.ly/Ca1ya.