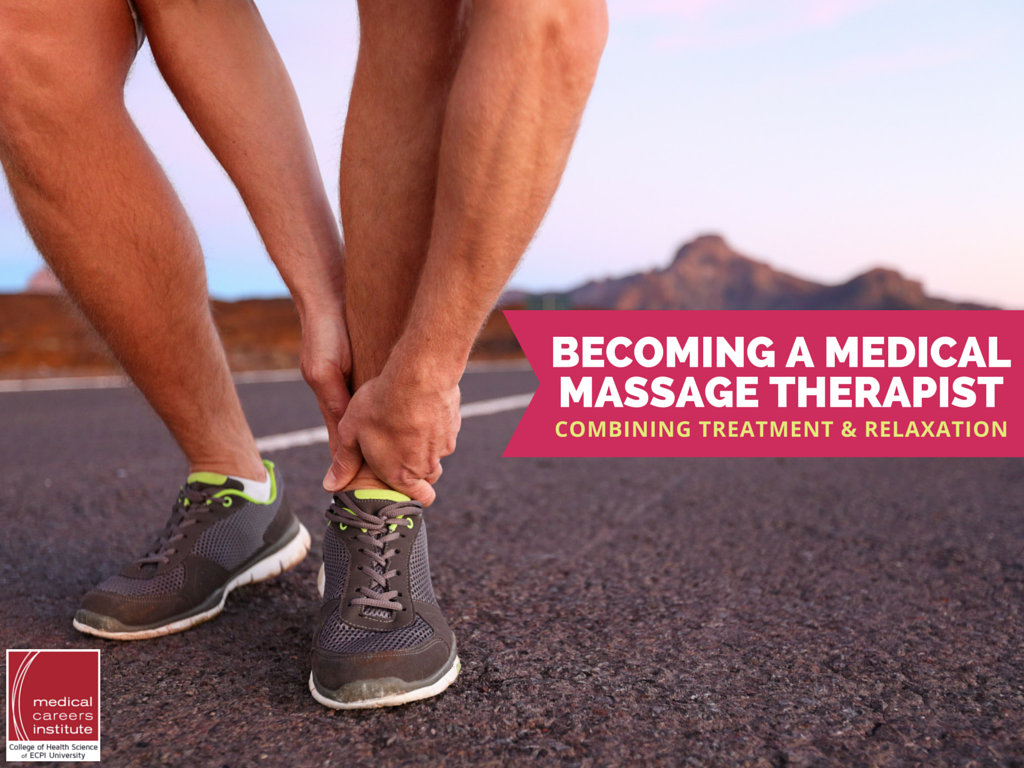 Say the word "massage" and a listener's eyes immediately glaze over with ecstasy as they envision the soothing, relaxing, and rejuvenating properties inherent in the process. However, in addition to the positive physical sensations associated with a good massage, medical massages utilize an expanded knowledge of the human body and specific physical and medical conditions, working to facilitate pain relief and deeper healing benefits.
A medical massage transforms a typically relaxing massage experience into a natural, medication-free form of rehabilitation or comfort care.
What is a Medical Massage Therapist?
Medical massage therapy is a form of medical assistance, which uses massage as a healing technique that targets a specific injury, illness or condition. This specialized form of massage can be used in a variety of scenarios, including:
Sports medicine. Medical massage techniques are frequently used in the field of sports medicine, assisting the body's natural ability to heal muscular and muscular-skeletal injuries. From strained, pulled or torn muscles to connective tissue injuries that limit range of motion, regular massage therapy can get an athlete back to their previous state of well-being.
Geriatric care. The Mayo Clinic cites several studies that show how massage can relieve the symptoms of depression, anxiety, arthritis, low appetite, and insomnia, all of which are common geriatric ailments. For these reasons, geriatric massage is becoming an increasingly important part of healthcare plans for the aging.
Hospice. Hospice programs around the country employ medical massage therapists to tend to their patient's needs. While healing isn't necessarily the goal in this specialized form of medical massage, these personalized massages - tailored to a patient's unique diagnosis - provide relief and pleasurable physical sensations that help patients to be as comfortable as possible.
Occupational therapy. Since massage has been proven to increase and enhance range of motion, it is also used in the field of occupational therapy, helping patients to get back on their feet after a debilitating injury or illness, or in order to teach them a new way of moving in and manipulating the world around them.
Ultimately, a licensed medical massage therapist is interested in using the art of various massage modalities, in a deeper and more clinically-driven way, to help and heal the human body.
How Can I Become a Medical Massage Therapist?
The first step in becoming a medical massage therapist is to identify yourself as a healer. This form of massage is a type of medical assistance and your healing touch can open doors for you in a myriad of professional arenas, ranging from a private practice or as a traditional employee at sports facilities, healthcare facilities, and wellness clinics. Massage therapists are physically strong, have a caring and friendly manner, exhibit an innate interest in human physiology and medicine, and maintain a continued willingness to learn. If these traits resonate with you, your next step is to find a massage therapy program that suits your lifestyle and professional goals.
If your massage certification will mean a total career change, you are in luck. There are plenty of programs available for full- and part-time workers, stay-at-home parents, and adults who require a more flexible academic schedule. An associate degree program in massage therapy can provide you with clinical instruction, including medical terminology, exposure to both eastern and western healing philosophies, sound business models that can prepare you for future career success, and externship opportunities so you can complete the massage practice hours required to obtain your license.
Officially a Massage Therapy student at MCI at ECPI!!! #soexcited #ICan

— Renae' (@Wonder_Woman_17) February 18, 2014
At ECPI University, you could earn an Associate of Applied Science in Massage Therapy in as little as 15 months through our year-round program. Once your education is complete, you could be prepared to sit for the NCBTMB board exams, the passing of which will earn you the title of "licensed massage therapist". 
Does the idea of becoming a medical massage therapist pique your interest? Visit the ECPI University website to learn more about why so many dedicated students choose our university or contact our admissions office to speak with someone about our massage therapy program. It could be the Best Decision You Ever Make!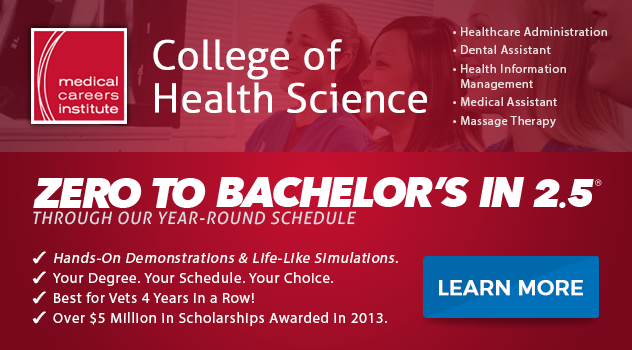 DISCLAIMER – ECPI University makes no claim, warranty or guarantee as to actual employability or earning potential to current, past or future students or graduates of any educational program we offer. The ECPI University website is published for informational purposes only. Every effort is made to ensure the accuracy of information contained on the ECPI.edu domain; however, no warranty of accuracy is made. No contractual rights, either expressed or implied, are created by its content.
Gainful Employment Information
For more information about ECPI University or any of our programs click here: http://www.ecpi.edu/ or http://ow.ly/Ca1ya.