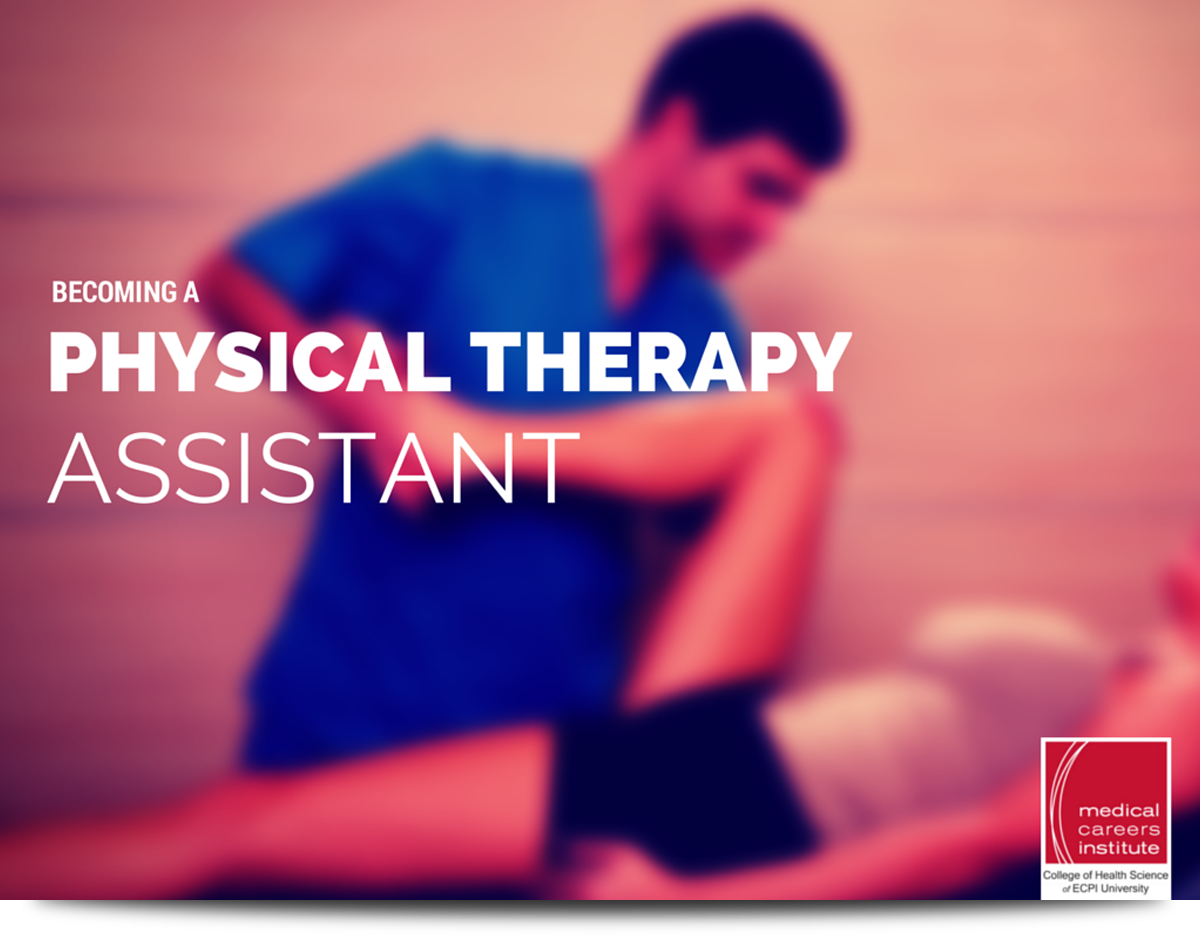 In today's healthcare field, physical therapy has taken on added importance in the recovery process. Often times, patients are instructed to go through physical therapy in place of – or in lieu of – medicine after an injury. Simply put, physical therapy is one of the most effective and least invasive forms of medicine.
With the impending physician shortage of 130,600 doctors by 2025 (according to the Association of American Medical Colleges), physical therapy assistants are poised to become a vital component of the healthcare process. Here are seven frequently asked questions and answers that can help you understand the dynamics of this developing field.
What is the role of a physical therapist assistant?
In the healthcare sector, physical therapy assistants have a wide range of duties associated with the recovery from surgery of other physical ailments. Working in concert with a physical therapist, the assistant typically:
Help patients with specific exercises
Document the recovery process
Address patient concerns
Advise family members and care givers about in-home therapy
Most physical therapy assistants work inside hospitals or offices alongside licensed physical therapists. In most cases, physical therapy assistants are always on their feet because they must move equipment and work with patients. In addition, physical therapy assistants are also required to prepare reports and use excellent communication skills.
What is the demand and salary for physical therapist assistants?
According to the Bureau of Labor Statistics, physical therapy assistant's and aides will experience a staggering 41 percent growth through the year 2020. This growth is significantly above the average of other professions. In addition, the annual median wage for physical therapy assistants is $52,160. This salary is quite favorable compared to other fields with similar educational requirements.
Is there a difference between a physical therapy aid and assistant?
Both physical therapy assistants and aids are essential for a patient during their physical therapy. However, each professional has a completely different role. Typically, physical therapy assistants require more education and must be licensed, depending on the state. Physical therapy aides are trained after they are hired and are typically hired straight out of high school. In addition, physical therapy aides are not required to undergo state certification. When it comes to their work, aides are strictly limited in the services they can provide and must be under the direct supervision of a physician or an assistant.
What are the education requirements to be a PTA?
In most states, candidates are required to have at least an associate's degree from a physical therapy assistant program that is accredited. In addition, the candidate may be required to pass the National Physical Therapy Examination.
The National Physical Therapy Examination (NPTE) is a standardized test designed for all individuals wishing to become physical therapy assistants. This test effectively measures several aspects of the academic and practical knowledge of the candidate. In most states, if a candidate fails the National Physical Therapy Examination the first time, they are allowed to retake the test. However, further requirements may be imposed on individuals who have failed the exam once or more.
In most states, candidates are required to complete a jurisprudence examination, which will demonstrate their understanding of the rights and legal duties of physical therapy assistants. At the same time, several states have reference letter requirements, which the candidate is required to have letters from supervisors or instructors.
At ECPI University's College of Health Science, students experience a hands-on learning environment, which prepare them for an entry level position as a physical therapy assistant. Instead of taking two years to earn an Associate's degree, ECPI University's accelerated schedule allows students to earn their associates degree in as little as 1.5 years. They are treated to small classes, free tutoring, career services, and a student-centered environment. Contact ECPI University to learn more! It could be the best decision you ever make!

DISCLAIMER – ECPI University makes no claim, warranty or guarantee as to actual employability or earning potential to current, past or future students or graduates of any educational program we offer. The ECPI University website is published for informational purposes only. Every effort is made to ensure the accuracy of information contained on the ECPI.edu domain; however, no warranty of accuracy is made. No contractual rights, either expressed or implied, are created by its content.
Gainful Employment Information
For more information about ECPI University or any of our programs click here: http://www.ecpi.edu or here http://ow.ly/Ca1ya.