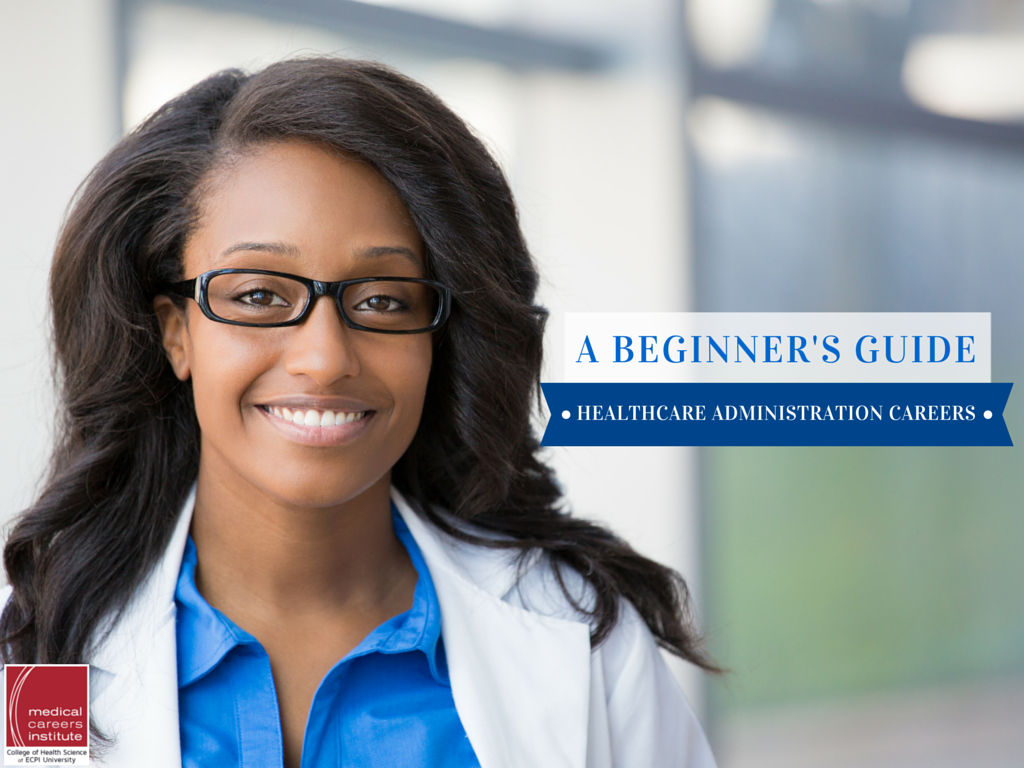 There are certain things most people want out of life: financial security, a stable family and social life, and good health, just to name a few. One of the most universal desires is for a job that meets these needs — an occupation that will not fade away, with good compensation and not likely to fall prey to automation or being outsourced to a third-world nation.
Many jobs in the healthcare industry fall into this category. It's no niche either; healthcare accounts for a large slice of the US economy. In fact, "Health care expenditures in the United States are currently about 18 percent of GDP," (according to whitehouse.gov). This is only expected to rise given the fact that the US population is not only expanding but also living longer.
Of course, not everyone wants to be a doctor or a nurse but there are still many other rewarding positions that are in need of professionals. A career in healthcare administration is one of them.
What are the Required Qualifications and what are the Specialty Options?
The educational requirements for becoming a healthcare administrator are often a bachelor degree in healthcare administration. This can prepare the job-seeker for a number of possible career paths. There are many areas in need of management support; some of these are:
Long-term care is increasingly in demand. As baby-boomers mature and the average lifespan increases, the need for long-term care follows suit.
Private practice clinics and community health centers are growing in number. These will require an administrative specialist to "keep the ball rolling" while the doctor and nurses go about their duties.
Industrial facilities that are large enough to require their own on-premise clinics. This requires an administrator to keep up with on-the-job accidents, drug testing, and safety awareness programs.
Established hospitals in both urban and rural settings are traditional workplaces.
Outpatient facilities are handling more types of cases due to better technology and are doing more business than ever.
Healthcare Administration Skills Learned
Although many skills are position-specific depending on the chosen career option, fundamental skills that can be developed while in school include:
Accounting principals
Business improvement concepts and organization leadership
Marketing as it applies to healthcare
Legal implications of medical care and treatment
Ethics
Long-term care
Information systems with a focus on healthcare
Managing human resources within the department
Crisis management
Financial management
Various other core coursework applicable to a Bachelor of Science Degree
Healthcare Administration Job Responsibilities
This occupation requires many skills and a good deal of them revolve around emerging information management technology. The healthcare administrator is responsible for capturing and analyzing medical records and ensuring that they are made available to doctors, nurses, insurance representatives, and other interested parties.
They are also responsible for processing records of services rendered and diagnoses for coding purposes, needed to determine insurance deductibles and coverages. "Soft skills" such as precise communication and interpersonal skills are also important since the administrator must interface with so many different people.
Administrators are often tasked with looking for ways to improve efficiency and healthcare quality. New state and federal laws and regulations are no stranger to the medical industry and administrators must stay abreast of changes. The task of managing work schedules for the staff as well as supervising assistant administrators is often required.
Salary & Growth Projects for a Healthcare Administration Career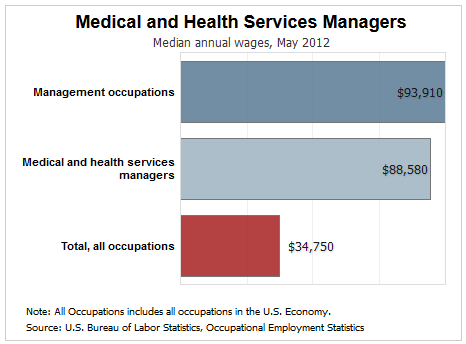 The median income for medical and health services administrators is $88,580 per year according to the Bureau of Labor Statistics. The BLS also projects that the growth rate for this position will be 23% through the year 2022 while the rate for all occupations is only 11%. This is estimated to add 73,300 more administrator positions and indicates a high degree of job stability for job-seekers planning to enter the workforce soon.
The future of this position is far from static; as baby-boomers age and live longer, more later-life medical treatments will be required. As technology improves and becomes more available, more care is moving from hospitals to smaller medical group practices. Healthcare professionals will move along as well.
Graduation Day for my Bachelor's of Science in Health Care Administration with ECPI University Cisco Track... http://t.co/C2QY2CXqDO

— Frederick Guild, Jr. (@_golive) May 15, 2015
Enter the Healthcare Administration Field
Evolving technology means that this career path will be one of constant education just to keep up. Anyone interested in meeting the challenge and reaping the rewards of this profession can contact ECPI University to learn more about earning a Bachelor of Science degree in Health Science with a concentration in Healthcare Administration in as little as two and a half years. It could be the Best Decision You Ever Make!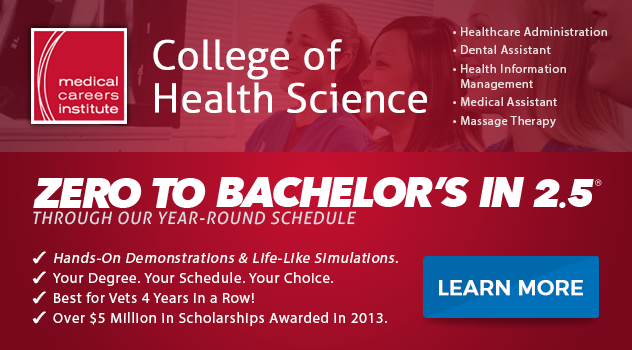 DISCLAIMER – ECPI University makes no claim, warranty or guarantee as to actual employability or earning potential to current, past or future students or graduates of any educational program we offer. The ECPI University website is published for informational purposes only. Every effort is made to ensure the accuracy of information contained on the ECPI.edu domain; however, no warranty of accuracy is made. No contractual rights, either expressed or implied, are created by its content.
Gainful Employment Information
For more information about ECPI University or any of our programs click here: http://www.ecpi.edu/ or http://ow.ly/Ca1ya.