Business Management Jobs: What Can I Look Forward to in my Career?
Managers plan, organize, and direct activities that make businesses successful and profitable. The skillsets needed for these positions are wide-ranging and easily applied to a variety of operations. What skills do business managers need to lead their teams? How do the lessons learned in a business management degree program help managers in their new careers? What are the benefits of earning a degree in business management?

Vital Skills for Business Managers
The specific skills a manager needs depends on a few different factors, like:
The industry they work in
The purpose of their business
The business' size and employee count
Managers in fields like industrial production or computer programming will need more technical knowledge than their counterparts in department stores or restaurants. While details may vary, there are some universal skills managers need to get their jobs done.
High levels of organizational abilities are needed to keep scheduling, financial details, and inventory records accurate and accessible.
Leadership qualities like clear communication and the ability to empathize help managers get the most out of their team members.
Flexibility makes it possible for managers to think on their feet when problems pop up.
Critical thinking helps managers assess situations quickly and make the best possible decision for a resolution.
Some managers are responsible for overseeing the operations of the entire business. Others dedicate themselves to one department. Despite the size of their teams or the scope of their responsibilities, managers are an integral part of making a business work.
Valuable Lessons from Business Administration Degree Programs
A degree in business administration gives future managers the skills and knowledge necessary to take on the business world.
Accounting classes teach managers how to control finances and keep cash flowing in the right directions
Ethics instructions give managers ideas on how to approach potentially sticky situations
Marketing courses show managers how to increase the patronage at their business through effective advertising and promotions
Strategic planning classes help managers make long-term, successful plans for their businesses
Macroeconomics and microeconomics teach managers about influences that affect their business on a daily basis
The lessons learned in a business administration degree program are designed to give students the tools to fill almost any entry-level management position. However, those aren't the only options for graduates. Many go on to start their own businesses.
Others dedicate themselves to advanced degree programs in pursuit of high-paid executive positions in multinational corporations. A degree in business administration allows graduates a great deal of flexibility on their career path.
Career-Boosting Benefits of a Business Management Degree
In some industries, managers start from the bottom and work their way to the top. Through a number of entry-level and support positions, these professionals use the knowledge gained through work experience to qualify for management positions.
This is a legitimate and well-known path to career success. However, getting a degree shortens the amount of time a candidate has to work in order to be considered fit for a management position.
Less work experience is only one of the benefits of getting a business degree. Here are several ways your degree program could boost your career options.
Business management programs generally teach a curriculum that is easily applied to many types of businesses and positions. That means graduates could have more options than those who choose a work experience path
Some graduates want to go into business for themselves. Graduates could use their degree to navigate their way through the process of building their own successful operation
In the business world, it really is sometimes about those you know. In a degree program, students could meet other highly motivated individuals who are on a similar path. These connections might continue to serve them throughout their careers
Even those with previous management experience could benefit from a degree program. Completing a formal study program updates existing knowledge, so graduates could have the most modern understanding of the business world possible
Are You Interested in Learning More?
If you want to learn more about earning a Bachelor of Science Degree in Business Administration with a Concentration in Business Management, consider ECPI University for the education you're looking for. For more information about this exciting, accelerated program, connect with a helpful admissions advisor today.
It could be the Best Decision You Ever Make!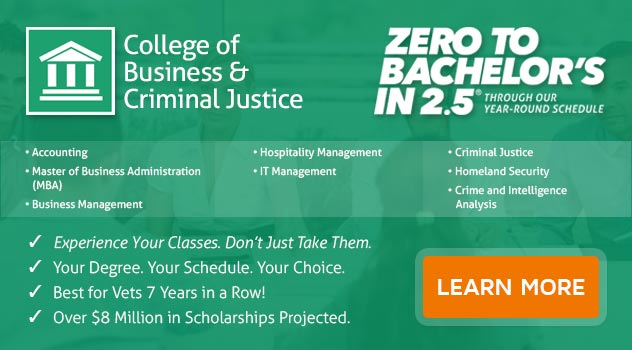 DISCLAIMER – ECPI University makes no claim, warranty, or guarantee as to actual employability or earning potential to current, past or future students or graduates of any educational program we offer. The ECPI University website is published for informational purposes only. Every effort is made to ensure the accuracy of information contained on the ECPI.edu domain; however, no warranty of accuracy is made. No contractual rights, either expressed or implied, are created by its content.
Gainful Employment Information – Business Management - Bachelor's
For more information about ECPI University or any of our programs click here: http://www.ecpi.edu/ or http://ow.ly/Ca1ya.