Can I Earn a Cybersecurity Degree Online?
These days, our most important transactions take place online—even our socializing! From our finances to our dating lives to our education, we've gone digital. It makes sense that cybersecurity, the field of protecting and securing data from hackers, would be made available to students online. Yes, you can earn a cybersecurity degree online! Let's take a look at cybersecurity as a field, the types of Cybersecurity degrees offered online, and what to look for in a remote learning experience.
What is Cybersecurity?
Cybersecurity is a catch-all term for protecting, securing, and defending data, systems, and networks from outside threats such as hacking, social engineering, phishing, and more. A degree program in this field covers proactive best practices, tactics for defending against attacks, and strategies for combatting an active cyberattack.
As a highly technical field (and one which can be done from home) it makes sense that those interested in it would want to learn it online.
What is the Difference Between Online & On-Campus Cybersecurity Classes?
Online cybersecurity degrees are very similar to on-campus cybersecurity degrees. When offered by the same school, the curricula should be identical.
The main difference is that classroom lessons are streamed, and textbooks are likely eBooks. Homework, assignments, and tests are all largely unchanged in an online course. Students may log into live streaming lessons like a regular class, or may pull up archived videos when they have free time.
There is a scheduling solution for everyone—ain't life in the digital era grand?
Are Online Cybersecurity Degrees Respected?
Remote communication and learning have taken off in the past few years, changing the way we interact and learn. Online degrees have shed the stigma that used to plague them and are widely accepted and respected—if they are issued by an accredited school.
Accreditors are third-party quality review agencies, responsible for evaluating academic institutions. There are many types of accreditations and many accreditors out there. It's worth checking into before enrolling.

Are Online Cybersecurity Degrees Harder?
The answer depends on the student. Some students excel in an online setting, while others struggle—and vice versa in the classroom. Some frequently-cited benefits from online students:
Freedom to "attend class" anytime through flexible options (live-streaming or archived video)
Freedom to study anywhere (as long as there's an internet connection)
Accessible to potential students from anywhere in the world (with an internet connection)
Self-pacing means you could graduate faster (if you really work at it)
No commute time or cost, freeing up valuable personal time
Are you cut out for online classes? It requires a lot of self-discipline. Play to your strengths when it comes to determining whether to show up or log in. We are all different, and college is hard enough.
What to Look for in an Online Cybersecurity Degree Program
The benefits of an online degree program may vary from person to person, but there are some universal requirements when it comes to choosing an academic institution for cybersecurity.
1. Technology-Focused
Cybersecurity is a technical field, and technology-focused universities may have more advanced, industry-standard equipment, as well as the ability to leverage partnerships with technology firms. This sort of college may attract more experienced instructors, utilize academic advisory boards to shape curricula, participate in employer partnership programs, and more.
As a result, cybersecurity-related internships, externships, and networking opportunities may be easier to come by at a technology-focused university.
2. Hands-On Curriculum
Only by practicing their skills in real-world situations can aspiring cybersecurity specialists reach professional proficiency. It's important to find a curriculum which offers plenty of hands-on opportunities to use what you're learning.
Examples include on-site practical laboratory exercises, in-person weekend workshops, and hackathons or hacking competitions.
3. Industry Certifications
The technology field is ever-changing. That's why organizations like Amazon Web Services (AWS), Python Institute, and EC-Council, and many more, offer industry certifications. These short courses explore various software, programming languages, and niche skill sets.
At some universities, students can earn their degree and the relevant industry certifications at the same time.
How Long Does it Take to Earn a Cybersecurity Degree?
Students enrolled at a traditional university could expect to earn a bachelor's degree in cybersecurity in 4 years. But this is not the only option. Accelerated cybersecurity bachelor's degree programs can help students become graduates faster. In an accelerated program, you could earn your bachelor's degree in as little as 2.5 years.
Master's degrees are the most advanced educational level. A master's degree in cybersecurity could take as little as 16 months in an accelerated degree program.
Is a Cybersecurity Degree Worth It?
As a relatively new field, cybersecurity can seem quite mysterious. At its core, cybersecurity simply addresses the securing of digital data. This field is not impossible to break into—it may actually be easier than you expect. You just need to think like a hacker.
A cybersecurity degree could be worth it if you're looking for a fresh start in a new field, replete with unique hurdles and opportunities for growth. This is a field that requires analytical as well as creative thinking, and a fondness for overcoming obstacles in pursuit of victory.
So in turn we ask: are you up for the challenge?
Are You Ready to Earn Your Cybersecurity Degree?
ECPI University is an accredited and technology-focused academic institution offering hands-on cybersecurity degrees and certifications, online and on-campus. At ECPI University, you could earn your cybersecurity degree—and valuable industry certifications—at the same time. Our accelerated bachelor's degree programs make it possible for students to become graduates in as little as 2.5 years.
Explore Cybersecurity Degrees Online
We are dedicated to student success and look forward to helping you along your educational journey. Get in touch to find out how to get started on your Bachelor of Science in Computer and Information Science with a Major in Cyber Information Security Technology in the Cybersecurity Track.
It could be the BEST Decision You Ever Make!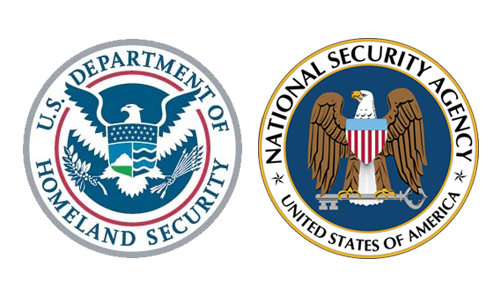 The National Security Agency and the Department of Homeland Security have designated ECPI University as a National Center of Academic Excellence in Cyber Defense Education (CAE-CDE) for the Bachelor of Science in Computer and Information Science: Cyber and Information Security Technology major, Cybersecurity Track through academic year 2023. Designation Letter can be viewed here.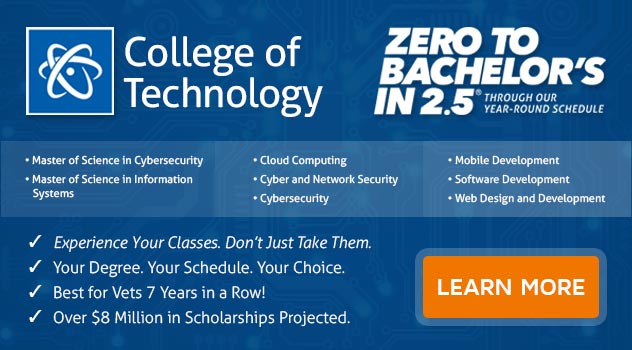 DISCLAIMER - ECPI University makes no claim, warranty, or guarantee as to actual employability or earning potential to current, past or future students or graduates of any educational program we offer. The ECPI University website is published for informational purposes only. Every effort is made to ensure the accuracy of information contained on the ECPI.edu domain; however, no warranty of accuracy is made. No contractual rights, either expressed or implied, are created by its content.