Can I Earn a Nursing Degree Online?
The rise of remote education has come a long way.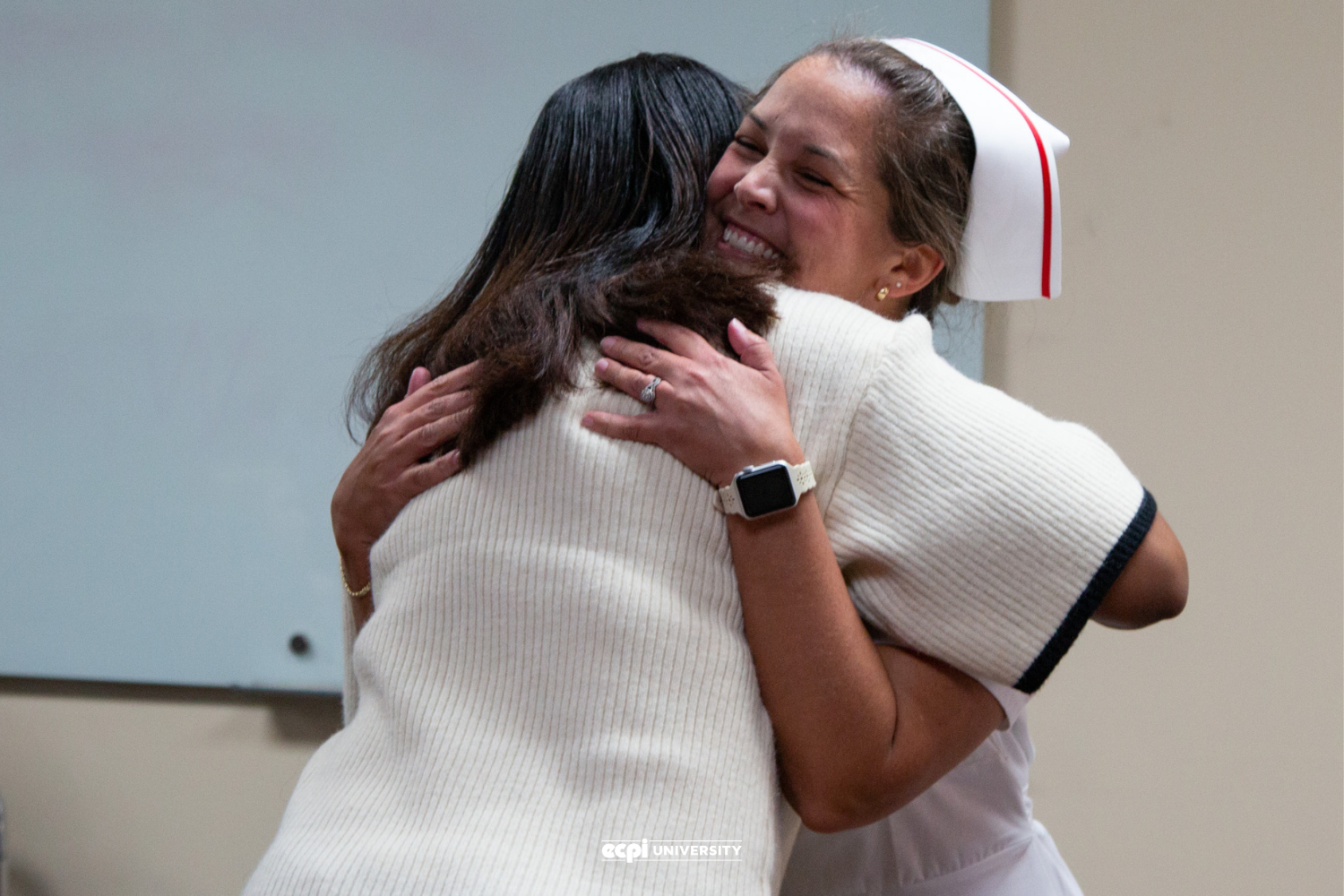 Online education may have risen to prevalence after 2020, but it's been around since the 1990s. With the recent boom in remote work and learning, a college degree has become more accessible than ever before—even in a field as hands-on as nursing. Nurses are an important part of individual and community healthcare, which is why nursing schools are adapting to remain flexible to the needs of aspiring online nursing students. Earning a nursing degree online is a powerful option that could be the best decision for your lifestyle and academic goals.
Overview of Online Nursing Education
It is important to note that any online nursing degree program must include in-person clinical hours for full comprehension. Nurses must gain supervised experience before earning their license to practice with patients in a healthcare setting. You wouldn't want a hair stylist who has never cut hair before, would you? Then you certainly wouldn't want your life in the hands of a nurse who has never touched a patient before!
There are many levels of nursing degrees you can earn online. Some of the most common are Associate Degree in Nursing (ADN), Bachelor of Science in Nursing (BSN), and Master of Science in Nursing (MSN).
Associate Degree in Nursing (ADN)

Time to earn: 1.5 - 2 years
Level: Beginner 
An online ADN program with in-person clinical rounds could prepare nursing students to pass the NCLEX and begin work as a Registered Nurse (RN) caring for patients, their families, and communities in a variety of healthcare settings. Some typical duties of an ADN include updating patient charts by obtaining their medical history, administering medication, and assisting doctors with physical exams. They are considered generalists and may perform many different tasks in any given shift.
An associate degree in nursing is widely touted as a great entry point for this field. You could earn an online associate degree in nursing, pass the NCLEX, and begin gaining valuable work experience in as little as 15 months. Many RNs work for a few years before returning to college to take the next step on the path to nursing: a bachelor's degree.  

Bachelor of Science in Nursing (BSN)

Time to earn: 2.5 - 4 years 
Level: Proficient 
A quality online BSN degree program should include in-person clinical rotations for competency as well as NCLEX exam preparation to help nursing students qualify for licensure. Some typical duties of a BSN include evaluation of patient condition, forming treatment plans, performing diagnostic tests, and more.  
A bachelor's degree in nursing is the most common and most recommended degree for an aspiring professional nurse. 

Master of Science in Nursing (MSN)

Time to earn: 22 months - 3 years 
Level: Advanced 
An online MSN program is an advanced degree for nurses. This degree program can be completed wholly online, as eligible candidates have already completed clinical hours during training—and most MSN candidates have worked for years as a nurse in a healthcare setting.
There are two common concentrations of MSN nurses:  

Family Nurse Practitioner (FNP or NP): NP MSN nurses work closely with patients and their doctors. Their duties may include ordering diagnostic tests, diagnosing illnesses, and prescribing medications.
Nurse Educator (NE): NE MSN nurses work with nursing students, educating them about their future work as nurses. NEs pass along their wisdom, skills, and techniques to the next generation of professional caregivers.

Online Nursing Programs & Accreditation
Accreditation is an essential requirement for any college degree program—online or otherwise.
What is Accreditation?
Accreditation is a third-party quality review process which ensures that an academic program meets the necessary standards, and that its graduates are competent in their field. Online nursing programs must meet all accreditation criteria including faculty qualifications, graduate outcomes, curriculum, and clinical rotations.
Does Nursing School Need to Be Accredited?
Accreditation is crucial when evaluating your potential nursing school; you want to ensure that your nursing degree qualifies you for NCLEX licensure.
Graduates are not eligible for NCLEX licensure unless their nursing degree was earned at an accredited institution. Nurses who are not licensed may not practice in healthcare facilities.
Who Accredits Nursing Schools?
Two major nursing accreditation agencies in the United States are the Accreditation Commission for Education in Nursing (ACEN) and the Commission on Collegiate Nursing Education (CCNE).
Comparison of Online vs Traditional Nursing Programs
The only difference between online and traditional nursing degree programs should be the location of the class. The same material should be covered, and the same assignments, tests, and exercises should be completed. Both traditional and online nursing programs require clinical rounds for skills competency.
Please note that regardless of education level, all nurses must pass the NCLEX examination for licensure before working as a nurse. Some nursing schools include NCLEX exam prep in their degree programs.
Advantages of Earning a Nursing Degree Online
Studying to earn a nursing degree online has many perks. Remote education allows for great flexibility in scheduling, meaning that you can learn when and where you have time. Not attending classes physically could also save you money on gas expenses (especially if you live in a rural area) or city parking passes.
This is particularly advantageous for working adults, or parents with busy schedules. An online nursing degree program could offer you the flexibility to work while studying for your degree. This all adds up to convenience for you as a nursing student.
Challenges of Earning a Nursing Degree Online
Studying to earn a nursing degree is a challenging—yet rewarding—experience, no matter where you choose to attend. Studying for a nursing degree online has its own unique and special challenges.
Self-Discipline
Studying online requires a higher level of self-discipline. You'll need to be able to set aside time for class and commit to it. You'll have to complete and submit assignments on time. And you will need to show up for clinical rotations, on-site and on time. Time management will be a crucial skill to hone for online nursing school.
Technology
Nurses use a variety of technology in the course of their work. One challenge of online nursing school could be limited practice on the kind of advanced medical equipment nurses use to save lives. You can overcome this challenge by throwing yourself into your clinical rounds and asking lots of questions. You can also seek out a nursing school which offers hands-on labs (even for online students) and utilizes advanced learning tools, such as an Anatomage Table.
Networking
Online school could be seen as a limitation to networking opportunities. But this challenge could easily be overcome by creating or joining a study group. Online colleges typically provide digital platforms like Canvas for assignments, study materials, even tests and quizzes. This kind of platform will probably offer some communication and collaboration options, the better for group projects. It may take a little extra effort, but it is possible to forge connections in an online environment and start building a new professional network in your new industry.
How to Choose the Right Online Nursing Program
Choosing the right online nursing program for you is an important decision. It's breaking ground on the foundation of your future. It is crucial to do your research before enrolling in just any online college. Here are some factors to consider when choosing your online nursing degree program:
Accreditation
As discussed above, accreditation may be the single most important factor in choosing your nursing school. Be sure to choose an online nursing degree program that is accredited by ACEN or CCNE.
Accelerated Nursing Degrees
Some colleges offer accelerated—fast—nursing degrees. You could graduate with a bachelor's degree in nursing in as little as 2.5 years! It's worth checking into, especially if you're looking to change your life quickly. You'll have to work hard, and sacrifice a lot of free time, but only for a short while.
Hands-On Experience
Lab exercises, clinical rotations, and weekend workshops could help online nursing students gain tangible experience that looks good on a resume. Seek out a nursing school that strives to provide hands-on experiences to all of its students, especially the online ones.
No Wait Times or Prerequisites
Many nursing schools have extensive wait lists for new students or require a certain level of prior education. Try searching for online nursing degree programs with no wait times or prerequisites for new students and make a short list of the ones you find. These should be top of your list when you start making calls.
Take a Campus Tour
If visiting a campus is convenient for you, attend an open house or schedule a private tour as a potential student. Admissions representatives will be happy to show you around and answer all your questions. You'll be able to get a feel for the university, meet your potential instructors, and learn more about what to expect as a nursing student.
Are You Ready to Be an Online Nursing Student?
Earning an online nursing degree is more convenient than ever, thanks to online education and accelerated programs. You could earn a valuable degree, hands-on experience, and a network of professional connections in as little as 2.5 years, at a nursing school like ECPI University's College of Nursing. Contact us today to learn more. It could be the BEST Decision You Ever Make!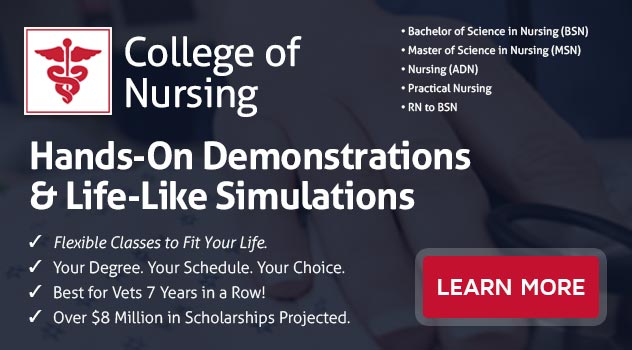 DISCLAIMER - ECPI University makes no claim, warranty, or guarantee as to actual employability or earning potential to current, past or future students or graduates of any educational program we offer. The ECPI University website is published for informational purposes only. Every effort is made to ensure the accuracy of information contained on the ECPI.edu domain; however, no warranty of accuracy is made. No contractual rights, either expressed or implied, are created by its content.