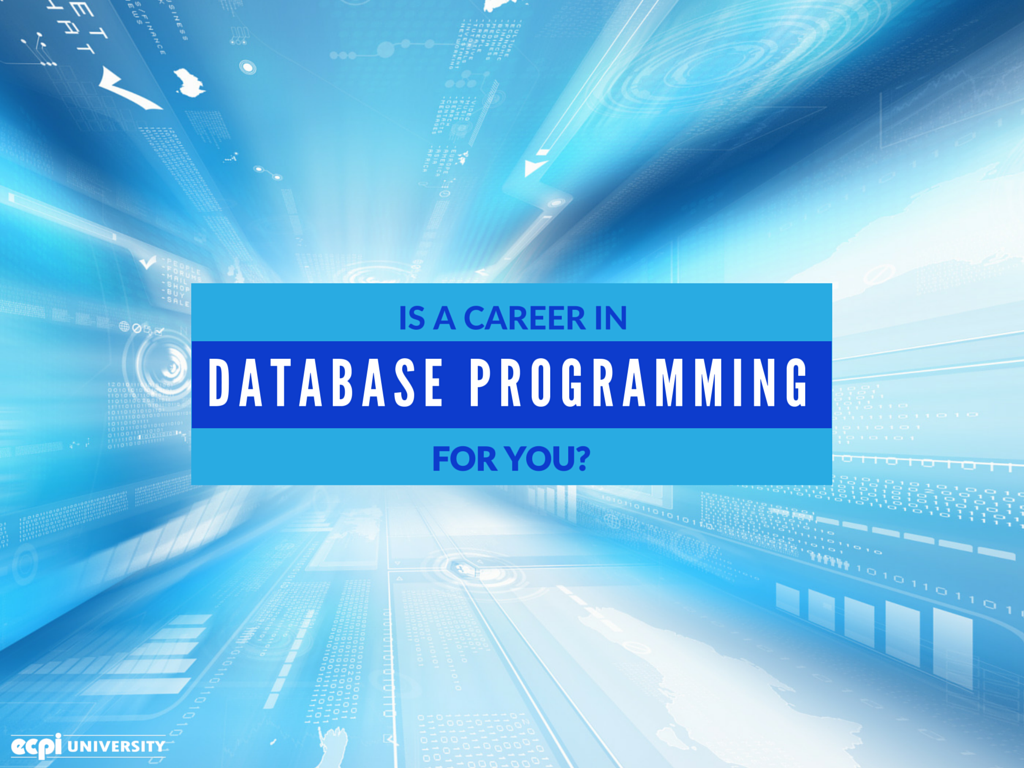 If you are interested in practical business applications of computers and technology, then database programming may be a great career for you. Today's businesses are driven by data and information. That means database programmers play a tremendously important role in helping companies make informed decisions.
What Does A Database Programmer Do?
A database programmer identifies the needs of the users and creates a piece of software to efficiently organize and store data. For example, salespeople need information about their current and prospective customers. They may need to know how much that customer has purchased in the past so they can ask for increased sales. Salespeople may also want to know how a prospective customer is interacting with the business' online material so that they can identify when the prospect seems ready to make a purchase. All this data must be collected and stored in a systemic way so that it can be used to make important business decisions. Database programmers provide the software to make this happen.
Database programmers also maintain existing databases. They monitor the quality of the software to make sure that it does its job efficiently and without errors. In addition, programmers also make modifications and updates to the database software when necessary. Archiving data and dealing with security issues are also important. Since data is the life blood of the business, it must be protected from security breaches and other losses. If the data includes information about customers' credit cards, then security is especially important.
What Are the Personality Traits of a Successful Database Programmer?
It goes without saying that database programmers should have a strong interest in and aptitude for computers and technology. Here are a few other qualities you will need to be successful in this field:
Logical Thinking: Computers operate through logical procedures. You have to be able to think with clear logic to write the instructions for the computer to process. In addition, you will need to be able to see meaningful patterns in massive amounts of data in order to organize it in a helpful way.
Analytic Skills: Relationships between data sets can be complex and sophisticated. You will need great analytical ability to break down these complex relationships into simpler forms.
Problem Solving Skills: When working with computers, you will have to solve problems. In order to translate your understanding of the relationships in the data into computer code, you will have to use your creativity to generate solutions.
Detail-Oriented: When you are working with large sets of data, the devil is in the details. A minor error can lead to large problems. You have be detail-oriented and get the small details right to successfully develop an effective database.
Communications Skills: You may love computers and technology, but "people skills" matter more than ever. Database projects are entrusted to teams of programmers and managers. You will also have to work with other departments within your company to make sure that proposed projects will meet the needs of the end user.
Is Database Programming a Good Field?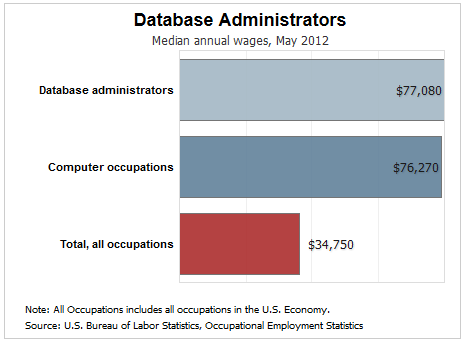 Computers and modern communications technology have allowed businesses to access more data than ever before. These businesses will need people to organize this data so that it can be easily analyzed. The Bureau of Labor Statistics predicts that employment of Database Programmers will grow 15 percent between 2012 and 2022. Many of these jobs will be in the health care field as medical records move from physical charts to computer databases.
Compensation for database programmers is also good. According to the Bureau of Labor Statistics, the median yearly salary of a database programmer is $77,080.
To the ECPI Students participating in @WebsmithGroup's special tech project ... "YOU ROCK!" Great job pushing to the very last minute...

— Kishau Rogers (@kishau) May 9, 2014
The Path to Become a Database Programmer
Are you ready to get going in this exciting field? At ECPI University, we offer a Bachelor of Science degree in Computer and Information Science with a concentration in database programming. With our accelerated schedule, you could be out working in this challenging profession in just 2.5 years. Contact us to find out how to get started today. It could be the Best Decision You Ever Make!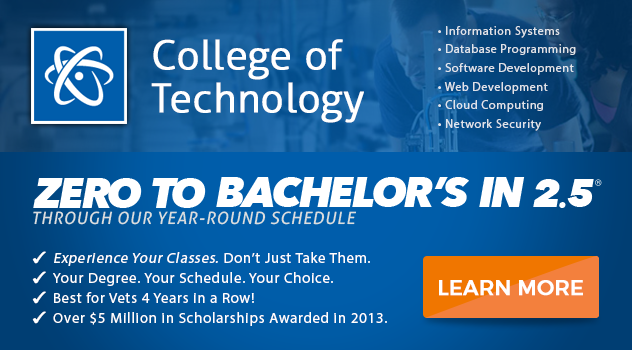 DISCLAIMER – ECPI University makes no claim, warranty or guarantee as to actual employability or earning potential to current, past or future students or graduates of any educational program we offer. The ECPI University website is published for informational purposes only. Every effort is made to ensure the accuracy of information contained on the ECPI.edu domain; however, no warranty of accuracy is made. No contractual rights, either expressed or implied, are created by its content.
Gainful Employment Information
For more information about ECPI University or any of our programs click here: http://www.ecpi.edu/ or http://ow.ly/Ca1ya.