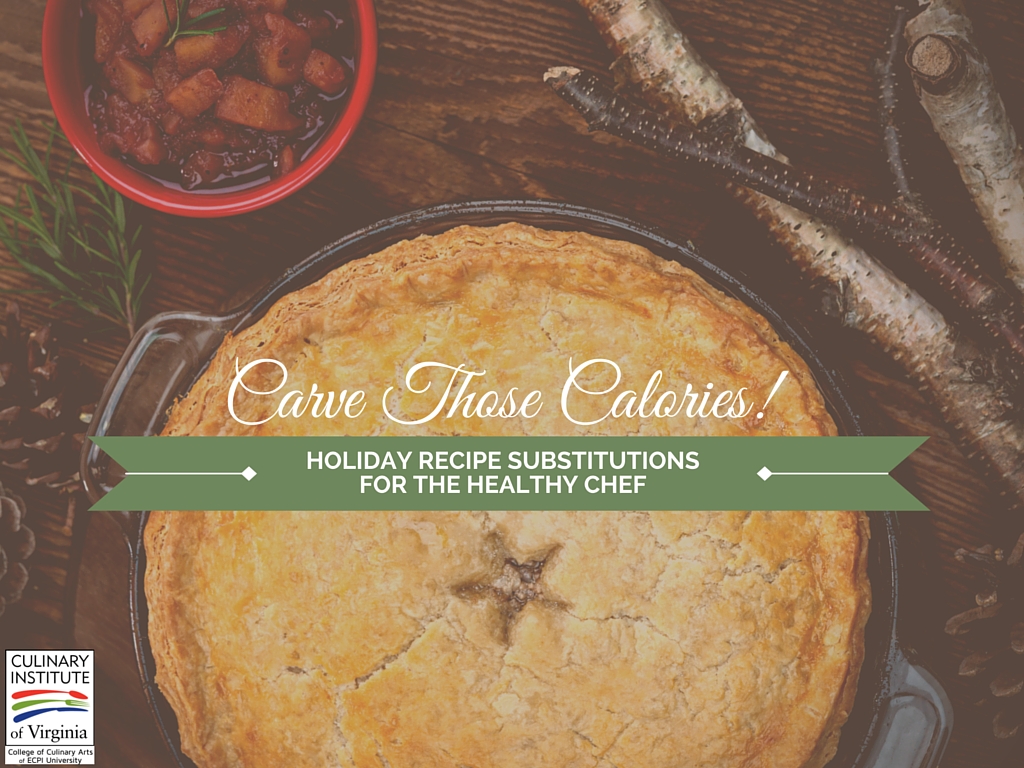 The holidays can be a tricky time if you're trying to eat more healthy foods. Traditional holiday foods are fatty, caloric, salty, sugary, and anything else "bad" that you can think of. But making a few substitutions can make your meals healthier while still allowing you to have a few treats along the way. Here are a few holiday substitutions for the health-conscious chef!
Applesauce for Oil or Butter
This isn't a new substitution, by any means, but it's a simple one that can save you calories and fat grams. All you have to do is replace part of the butter or oil called for in a baked-good recipe with plain applesauce. Don't replace all of the butter or oil; the baked good, be it pumpkin cake, muffins, or another treat, needs some fat in the recipe to maintain a tender texture. But you can replace 1/4 to 1/2 of the oil or butter and still retain the right taste. Note that the more applesauce you use, the more the texture will differ from the original all-oil or all-butter version.
Pie Crust Substitutions
For pie crusts, however, reducing the fat in a recipe can make the crust dry if you aren't careful. One option is to use reduced-fat sour cream, Greek yogurt, or buttermilk in the crust if you're making it from scratch. Another option is to go with a graham cracker crust that combines cracker crumbs with a few tablespoons of melted butter. For squash-based pies, a third option is to forget the crust entirely and serve the pie filling as a pudding.
Creatively Creamy Vegetables – or Not
Instead of making the usual Thanksgiving dishes that combine vegetables with some sort of cream or condensed cream soup, such as green bean casserole with its cream of mushroom soup, steam the vegetables and mix with nuts or other garnishes. Another option is to add fresh onions and mushrooms to the mix and use a reduced-fat and reduced-sodium soup. You'll save on fat and therefore calories, and more of the dish will be vegetable-based.
Cauliflower for Pretty Much Everything
Cauliflower might not look like much, but when it's minced or pureed, it can substitute for almost any starch product. Make cheese-covered cauliflower breadsticks instead of plain yeast rolls; while you'll still have the calories and fat in the cheese, the cauliflower is a great substitute for people who have to avoid gluten or watch carbohydrate intake.
You can also mash cauliflower to resemble mashed potatoes; just a little garlic and butter, and you'll have an acceptable substitute that is lower in calories than regular mashed potatoes. If you're truly set on having mashed potatoes at the Thanksgiving table, combine half mashed potatoes with half mashed cauliflower.
Other Stuff . . . ing
Traditional stuffing recipes call for salt-heavy broths and fatty butter. In small doses, those are fine, but if you really need to watch your salt intake or lower your fat consumption, there are alternatives. Simple subs include using reduced-sodium broth and cutting the butter in half, but you can go further by using green tea in place of broth and forgetting the butter entirely for a savory side.
Juice Instead of Sugar in Cranberry Sauce
For all the arguments about fruit juice just being liquid sugar, the juice does contain more vitamins. Instead of making traditional cranberry sauces that contain several tablespoons of pure sugar, look for recipes that use some fresh fruit juice along with spices and a little honey to give the dish a kick. You do need some sort of sweetener in the recipe to counter the cranberries; unsweetened cranberries can be so tart as to be inedible for many people. But using juice can counter the sugar content by increasing vitamin intake. Don't boil too long because you want to preserve heat-sensitive vitamin C.
Yes, You Can Still Have Turkey
You don't have to resort to fancy but minimalist turkey alternatives during your meal. But instead of using recipes that often call for whole sticks of butter to be stuffed into the turkey before roasting, just brush the bird with some oil before roasting, and then omit the skin (or at least go easy on eating the skin if you can't totally resist it).
I'm at ecpi bout to crush this food

— Jimi Hendrix (@RobbeyLee_est91) January 14, 2012
Interested in the Healthy Side of Culinary?
If you'd like to learn even more about how substituting foods can make your holiday meals healthier and less of a calorie bomb -- and you'd like to expand that knowledge to meals in general -- look into taking courses at ECPI University's Associate of Applied Science in Culinary Arts and Applied Nutrition program. Just 60 semester hours gets you an A.A.S that can lead to a career as a personal chef or a dietary worker at a school or hospital. Contact us if you're interested in hearing further details. It could be the Best Decision You Ever Make!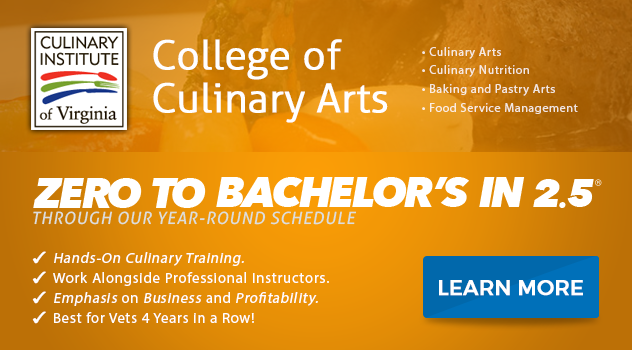 DISCLAIMER – ECPI University makes no claim, warranty or guarantee as to actual employability or earning potential to current, past or future students or graduates of any educational program we offer. The ECPI University website is published for informational purposes only. Every effort is made to ensure the accuracy of information contained on the ECPI.edu domain; however, no warranty of accuracy is made. No contractual rights, either expressed or implied, are created by its content.
Gainful Employment Information
For more information about ECPI University or any of our programs click here: http://www.ecpi.edu/ or http://ow.ly/Ca1ya.