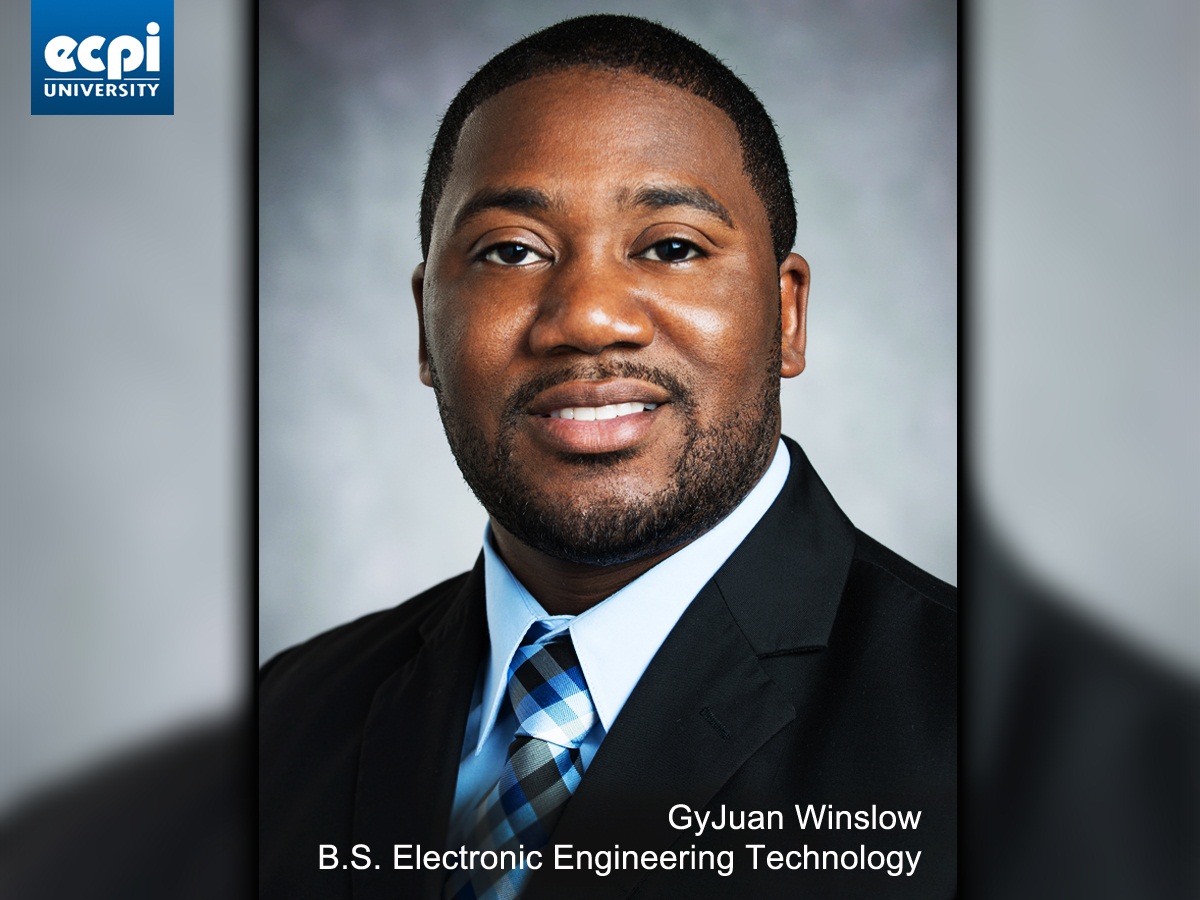 When GyJuan Winslow graduated from high school, it never really occurred to him to go to college. No one in his family ever had. He figured the military made the most sense so he joined the Air Force. "Joining the service was the best thing I could have done at the time," says GyJuan. "It gave me discipline and forced me to grow up fast." After 10 years, however, he was weary from frequent deployments and ready to move on.
Transitioning to civilian life was not easy. He and his family moved to Charlotte where he found a job but not a career. Then, he got laid off. Facing eviction, he managed to land a job doing electrical work in Charleston. Shortly thereafter, his world began to open up. A friend told GyJuan about a position with an aircraft parts manufacturing company. He interviewed and got the job.
While he enjoyed his work, he knew he could move up much faster if he got an education. "I took a look at the local community college but it seemed to be a long, drawn-out process and I knew I really needed a bachelor's degree," says GyJuan. "Having grown up near an ECPI University campus, I was already familiar with the school, so I decided to check it out. Earning a bachelor's in 2.5 years drew me in. However, it was the people I met that day that convinced me this was where I was meant to be."
GyJuan enrolled and because he already had some college credit, earned his Bachelor's degree in Electronic Engineering Technology in just two years. Now if story ended there, it would be a good one but GyJuan's good fortune continued and he made the most of it. His company was purchased by Boeing and that opened up a world of opportunity.
His new bosses took note of his skill and dedication and encouraged him to apply for a management position. More than 100 people interviewed for the job. In the end, GyJuan came out on top. He now has 21 people reporting to him. "I look back on where I was just a few years ago and I cannot believe how things have changed," he says. "Joining the Air Force and enrolling at ECPI University were the best decisions I ever made. I was so well-prepared for my new career. It really gave me a competitive advantage. The whole ECPI University team was always so supportive, always pushing me to make the most of every opportunity. I am, and will always be, grateful."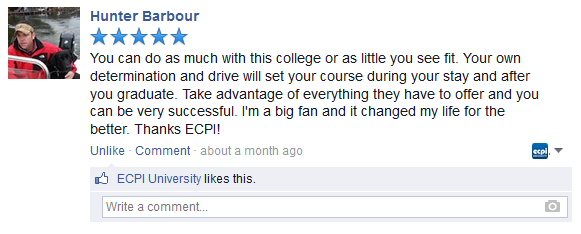 Are you interested in a career path in electronics engineering technology? ECPI University offers an Bachelors of Science degree in Electronics Engineering Technology that you can complete in as little as 2.5 years! Contact us TODAY! It could be the Best Decision You Ever Make!

DISCLAIMER – ECPI University makes no claim, warranty or guarantee as to actual employability or earning potential to current, past or future students or graduates of any educational program we offer. The ECPI University website is published for informational purposes only. Every effort is made to ensure the accuracy of information contained on the ECPI.edu domain; however, no warranty of accuracy is made. No contractual rights, either expressed or implied, are created by its content.

Gainful Employment Information

For more information about ECPI University or any of our programs click here: http://www.ecpi.edu/ or http://ow.ly/Ca1ya.