Computer Information Systems: The Right Field for me to get a Masters?
Computer information systems are an essential part of the way we live today. Academic institutions, medical facilities, and businesses of all types depend on their IT staff to keep computer networks secure, accessible and functioning at maximum capacity. Computer information systems experts, like software developers, are needed to help these organizations maintain digital networks.
Those with the right education and experience could be able to take advantage of the increased demand for computer experts and build their ideal career. How does getting a master's degree in computer information systems help IT professionals on their career path? What are some of the essential skills students learn in a master's degree program?

Career Benefits of Obtaining a Master's Degree in Computer Information Systems
Whether you just got your BA or have been working in IT for many years, getting a master's degree in computer information systems allows you to take more control over the direction of your career, earn more money, and enjoy high levels of responsibility and respect in your workplace.
Your master's degree will make you worth more to employers. The skills you gain from a master's degree program will equip you to take charge of many aspects of your employer's daily tech operations. Most employers are willing to offer more financial benefits to those with more useful skills.
The higher skills you gain in your study program are desperately needed by businesses and organizations of all type. This simple fact gives you an incredible amount of control over the direction of your career. Choose to work for a company that is involved in cutting-edge research or supports causes that you care about. Ambitious graduates can use their degree to build their own business or consulting firm.
Are you looking for a way to get noticed in your current workplace? A master's degree shows your employer that you are dedicated to growth. Successful completion of the program will put you ahead of your coworkers for promotions and special assignments.
A master's degree opens doors that can't be accessed through hard work and experience alone.
Your Master's Degree Program: Gateway to New Career Options
What valuable skills will you learn in a computer information systems master's degree program?
Students in higher degree programs could learn how to build complex relational databases and information systems from the ground up. You might also learn how to maintain databases once they are in use.
Instructors guide degree students through the software development process. Learners should come to understand how software development and networking concepts could be used in cloud computing and virtual applications.
Project management is a large part of the master's degree curriculum. Students learn how to organize and facilitate team projects to get the job done.
Mobile applications are quickly becoming an essential part of computer information systems. A master's degree program will teach you how to create applications for desktop units, mobile devices, and web-based access.
The most efficient computer systems are built with security in mind. Your degree program gives you the skills needed to build networks that are safe from cyber-attacks and malicious access.
Students also learn how to evaluate existing computer systems and formulate a way to increase the effectiveness of everyday work processes.
Your master's degree classes are designed to give you the tools needed to build applications, networks, and systems that meet your employer's needs.
Take Your IT Career to the Next Level with a Master's Degree in Computer Information Systems
If you're looking to move ahead in your career or branch out into the IT world, consider earning a Master of Science in Information Systems. For more information about how this degree could help you, connect with a helpful admissions counselor today.
It could be the Best Decision You Ever Make!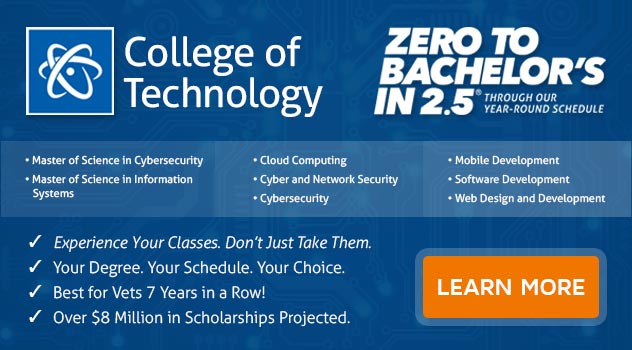 DISCLAIMER – ECPI University makes no claim, warranty, or guarantee as to actual employability or earning potential to current, past or future students or graduates of any educational program we offer. The ECPI University website is published for informational purposes only. Every effort is made to ensure the accuracy of information contained on the ECPI.edu domain; however, no warranty of accuracy is made. No contractual rights, either expressed or implied, are created by its content.
Gainful Employment Information – Information Systems - Master's
For more information about ECPI University or any of our programs click here: http://www.ecpi.edu/ or http://ow.ly/Ca1ya.