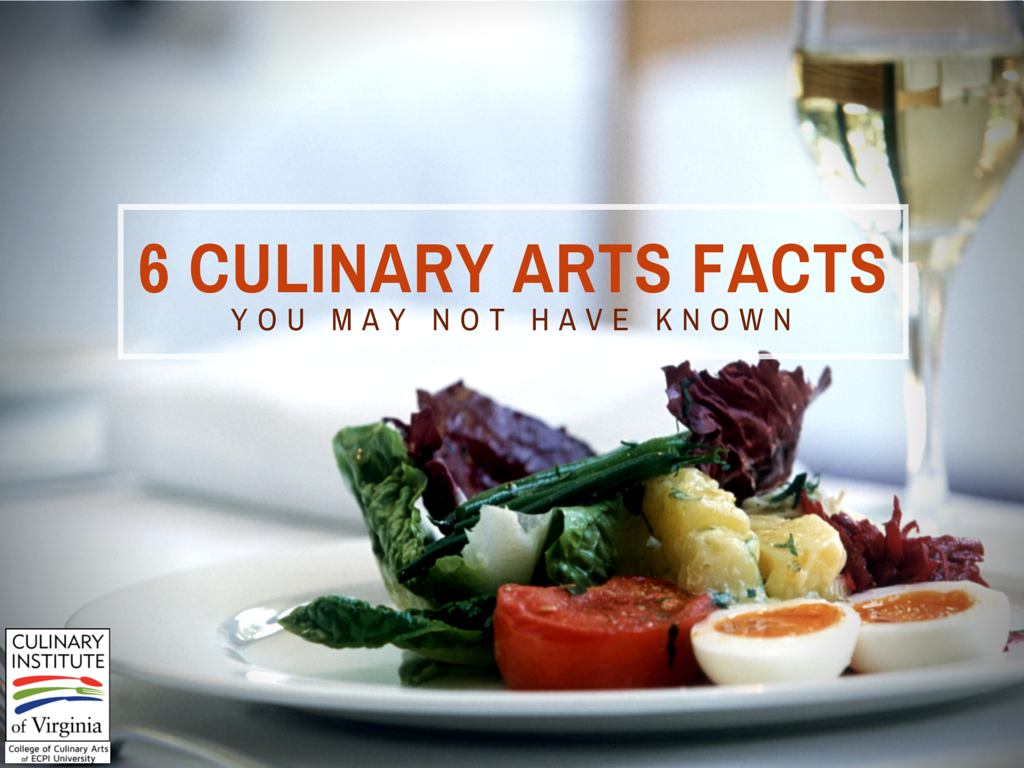 Most people associate culinary arts with being a chef or food service worker, usually working in a restaurant with long hours and limited career advancement. However, many different opportunities exist for those who seek a career in this field. Higher education can help open the door to many of those options; and there are numerous types of work in the field of which most people are unaware. Since culinary arts has so much to offer, let's take a look at some things you may not know about this field:
1. Food Science: Yes, It's Real
The subject of food actually has its own science, and is a specific field of science. This entire branch of science is devoted strictly to food; culinary arts programs are comprehensive and cover every area of this science.
2. Lecturing and Consulting
There are some culinary arts graduates who will work in the field for restaurants and food service establishments but later launch their career in a different direction by lecturing and consulting, which can be a viable option for those who want to use their degree in a different capacity other than hands-on cooking or food service. 
3. Culina
The word culinary has a definition derived from the Latin root word "Culina." This is technically defined as "cooking" or "cooking area." Also, those involved in the cooking disciplines and culinary arts student graduates are known as "culinarians." It is a distinction with its own proper term that only these people share.
4. Food Service Management is a Great Goal
Many graduates from culinary arts programs will either work in the field directly as a food service worker or as a chef or cook, and then when they gain experience and knowledge, they can be placed in management positions.

5. Fun is Fundamental
It is advised by professional chefs that in order to get into the field of culinary arts, you must both love cooking food, and enjoy the food that you prepare. There must be a degree of fun involved at a professional level; it is a prerequisite for those who are successful in the business to truly enjoy the experience of cooking and eating good food.
6. Presentation of Food  Matters
Many people think that culinary arts are related strictly to the cooking of food. One of the focuses of culinary arts is in plating and presentation as well. The presentation of the food is just as important in a restaurant setting as how the food tastes.
Many aspects of the culinary arts field will appeal to a broad range of people. It is a rewarding industry, and it requires a lot of time and effort if one is to move into the upper ranges of skill and opportunity.  While few people enter this profession for the money, it's good to know what you can expect.  According to the Bureau of Labor Statistics, for cooks and chefs, the field will grow 5% between 2012 and 2022, and the median salary is approximately $42,480.
Congrats @chefbryanthk13 CIV Graduate Makes Final 2 in Hells Kitchen! http://t.co/bKKPJV9KkY via @ECPIUniversity #HellsKitchen

— Mike Glover (@Inbound_Mike) January 8, 2015
Are You Interested in a Career in Culinary Arts?
If you'd like to learn more about the education opportunities that can prepare you for this exciting career field, contact ECPI University's College of Culinary Arts, Culinary Institute of Virginia. In just 15 months, you can earn an Associate of Applied Science Degree in Culinary Arts through the University's year-round program. It could be the Best Decision You Ever Make!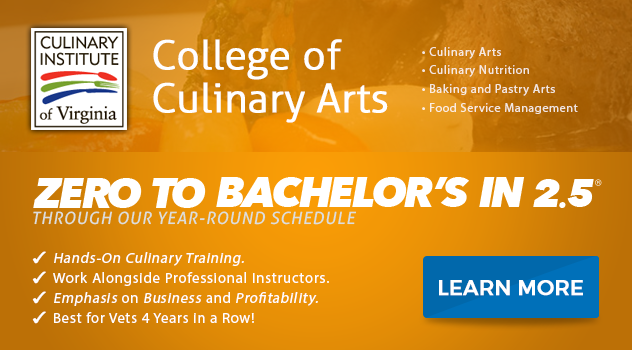 DISCLAIMER – ECPI University makes no claim, warranty or guarantee as to actual employability or earning potential to current, past or future students or graduates of any educational program we offer. The ECPI University website is published for informational purposes only. Every effort is made to ensure the accuracy of information contained on the ECPI.edu domain; however, no warranty of accuracy is made. No contractual rights, either expressed or implied, are created by its content.
Gainful Employment Information
For more information about ECPI University or any of our programs click here: http://www.ecpi.edu/ or http://ow.ly/Ca1ya.