Ervin Cummings graduated from ECPI University's School of Culinary Arts, Culinary Institute of Virginia, just over one year ago. In that short time, he has managed to impress a great many people. Ervin works on the U.S.N.S. Spearhead, operated by Military Sealift Command. He's the ship's chef but that title fails to capture all he does.
First off, he's the only chef on the ship. He alone cooks 300 meals per day. What's more, he is always looking for other ways to serve, including firefighting and assisting with helicopters landings. It's that level of dedication that led to his being awarded the Able Seaman Oscar Chappell Award.
About the Able Seaman Oscar Chappell Award...
In 1942, Oscar Chappell served on an oil tanker that was struck by three torpedoes. Injured by the explosions, he stayed at the helm of the ship and saved seven of his shipmates from burning to death by turning the ship into the wind and redirecting the flames from his trapped shipmates onto himself and the wheelhouse. Placing his own safety beyond all considerations, his last thought and act was to assure the survival of his imperiled shipmates.
Mr. Chappell's courage and selfless disregard of his own life serves as inspiration to seamen of the United States Merchant Marine everywhere. This award for outstanding maritime stewardship is awarded to a Military Sealift Command crew member who displays selfless dedication to shipmates.
"I was astonished, flabbergasted," says Ervin. "To be recognized like this is such an honor. I would never imagine being placed in such a category."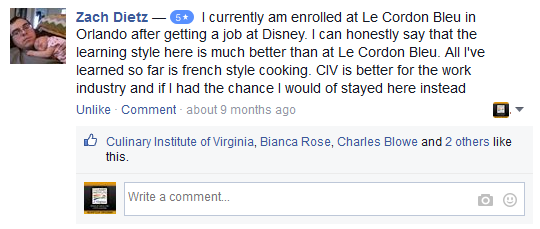 DISCLAIMER – ECPI University makes no claim, warranty or guarantee as to actual employability or earning potential to current, past or future students or graduates of any educational program we offer. The ECPI University website is published for informational purposes only. Every effort is made to ensure the accuracy of information contained on the ECPI.edu domain; however, no warranty of accuracy is made. No contractual rights, either expressed or implied, are created by its content.
Gainful Employment Information
For more information about ECPI University or any of our programs click here: http://www.ecpi.edu/ or http://ow.ly/Ca1ya.