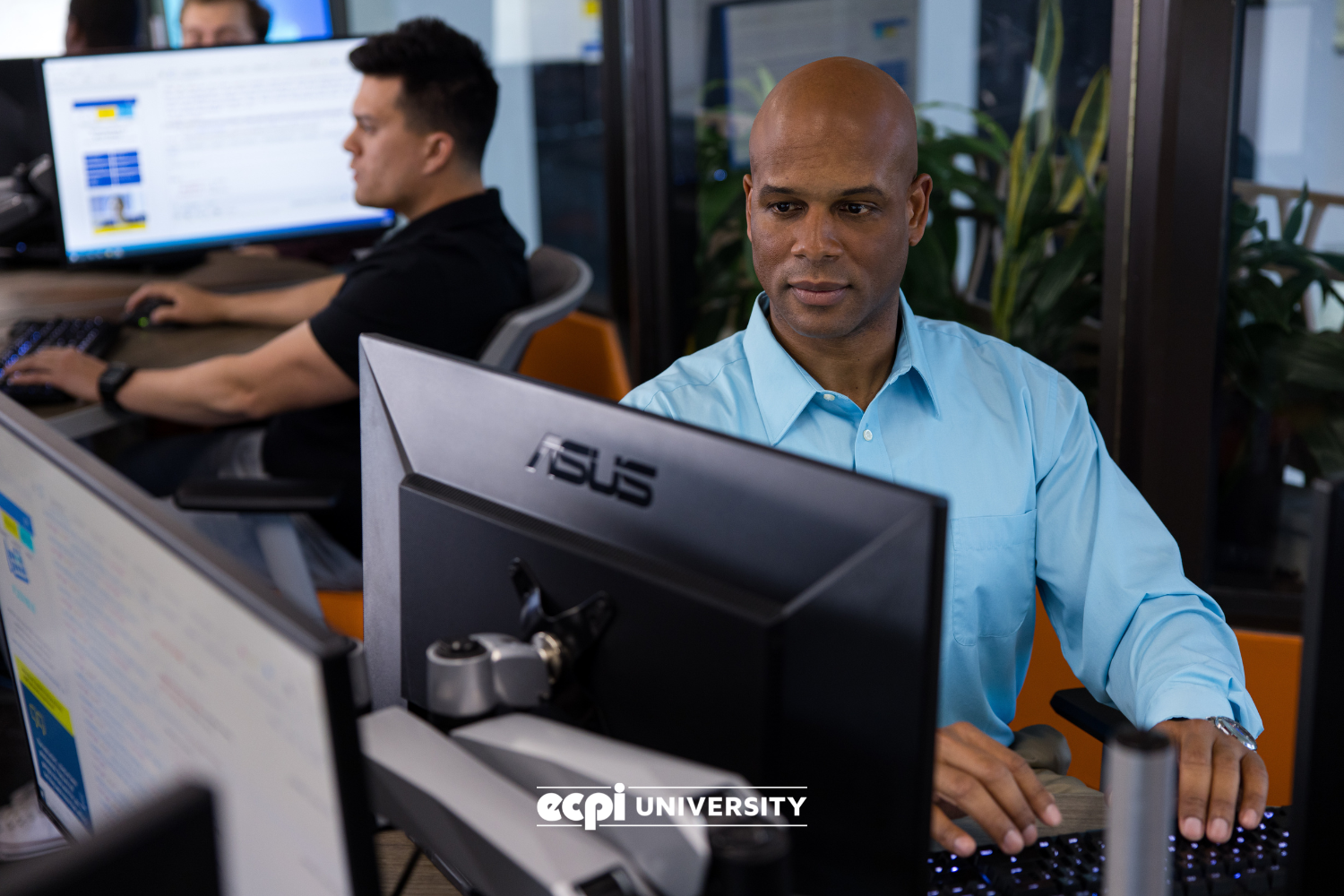 Is a Cybersecurity Degree Worth It?
As technology grows and evolves, so does the mass of data collected by software and hardware across the web. The more data we generate as a society, the more tempting it becomes to cybercriminals like hackers. Cybersecurity is the process of protecting and defending digital data from external access. It is up to cybersecurity specialists to combat these external attempts to steal valuable data and information. A degree in cybersecurity may be a great choice for the right kind of student.
What Do Cybersecurity Professionals Do?
A day in the life of a cybersecurity professional may require technical support for clients or coworkers, network security implementation, network & security infrastructure support, IT (Information Technology) management, and various types of analysis or testing to determine whether the network has been compromised (or is at risk of attack).
Cybersecurity professionals ensure that an organization's digital assets are available to the appropriate personnel—and nobody else. This could entail attempting to break into the site themselves. Known as penetration testing or vulnerability analysis, the goal is to locate and improve any weak points in the network, to prevent unwanted external access.
Is a Cybersecurity Degree Hard?
Cybersecurity may be a technical field using complex computer languages, but it is not reserved solely for rare prodigies or geniuses. Plenty of people with an aptitude for problem-solving and critical thinking find that they are well-suited for the field of cybersecurity.
Earning a cybersecurity degree may be challenging at times, but not impossible. Students in a cybersecurity degree program could overcome most academic challenges with hard work and determination. Dedicated faculty and experienced staff can also help students with complex courses or tricky material.
Do I Need a Cybersecurity Degree?
A formal education in cybersecurity could prove useful and valuable if your goals lie in this field. There is simply so much to learn about cybersecurity—you may find yourself quickly overwhelmed without the structure of a formal curriculum, benefit of an experienced instructor, and regularity of dedicated class time.
Without a cybersecurity degree from an accredited university, it could be difficult to demonstrate your experience and expertise in the field. Although requirements will vary, a cybersecurity degree could expedite your path to expertise.

What Could I Do With a Cybersecurity Degree?
The fields of cybersecurity and data protection are not limited to technology firms. Nearly every industry has gone digital, meaning that every business has data to protect. That's where cybersecurity specialists come into the picture, installing, securing, testing, and maintaining computer networks for businesses large and small.
As a cybersecurity specialist, you could help businesses in any industry protect their customer and financial data by keeping it safe, secure, and private through network security and monitoring, penetration testing, vulnerability analysis, and more.
What Kind of Cybersecurity Degree Should I Get?
As with many fields of study, cybersecurity degrees are available at varying levels:
Associate: Typically considered an entry level degree, an associate cybersecurity degree could introduce you to the basics of the industry such as:
Configuration, administration, maintenance, monitoring, and troubleshooting of network and security infrastructure
Implementation of protective security controls
And more
Although these usually require a couple of years to earn, at some universities an accelerated associate degree could be completed in as little as 15 months.
Bachelor's: An intermediate knowledge level, bachelor's degrees are more comprehensive. A bachelor's degree in cybersecurity could provide a solid educational foundation on which to build including:
Planning, design, configuration, and administration of network & security infrastructure
Assessment and implementation of protective security controls
And more
Although these usually require four (or more) years to earn, at some universities an accelerated bachelor's degree could be completed in as little as 2.5 years.
Master's: As the name implies, someone with a master's degree in cybersecurity has a high level of 'mastery' of the subject. One of the most advanced levels of degree, these programs typically focus on aspects of leadership within cybersecurity including:
User behavioral and ethical implications
Evaluation of threat levels, consequences, and mitigation
Cryptography
And more
At some universities, an accelerated master's degree could be earned in as little as 16 months.
Is Cybersecurity a Good Degree?
That depends on your professional goals and personal preferences. Many students these days are choosing cybersecurity degrees for a variety of reasons:
Cybersecurity specialists help and protect others, making a real difference
Cybersecurity appeals to problem-solvers and puzzle-lovers
Cybersecurity is present in most industries, providing some flexibility
Cybersecurity can be studied online at many universities
Cybersecurity work can be performed remotely at many organizations
As you can see, cybersecurity appeals to both students and working professionals. The path is a popular one amongst tech-savvy individuals looking to make the world a better place for themselves and others.
If you are looking to change your life through education, consider a cybersecurity degree—but don't stop there. For competitive cybersecurity graduates, industry certifications may be the logical next step.
Do I Need Cybersecurity Certifications
Professional industry certifications are beneficial for aspiring cybersecurity specialists and may also offer working professionals the opportunity to refresh their knowledge, learn about current trends, and more.
Whether you are new to cybersecurity or an industry veteran, professional certifications are worth checking into. As a constantly evolving field, cybersecurity can be tough to keep up with. At some universities, students can earn their cybersecurity degree and the certifications companies value—at the same time.
Where Can I Get a Cybersecurity Degree?
Cybersecurity degrees may be offered at many educational institutions, but it is important to do your research before enrolling. Academic accreditation can make or break a college experience, and most people don't even know what it is!
Be sure your future alma mater and preferred cybersecruity degree program are accredited by a respected third-party or agency.
This is critical to ensure that you learn according to industry regulations and standards. You could do all the work and graduate, only to learn that your degree is worthless. Save yourself the heartache and investigate accreditations early-on—before you enroll.
Are You Ready to Get Started with Cybersecurity Education?
Earning a degree could be the perfect next step for you. Higher education is a great way to grow yourself personally as well as professionally. At ECPI University, you could earn your cybersecurity degree and the certifications employers value—at the same time! If you're considering earning a cybersecurity degree, our accelerated Bachelor of Science in Computer & Information Science with a Major in Cyber & Information Security Technology—with a Cybersecurity Track is FAST, and taught by experienced cybersecurity instructors. Get in touch today to learn more about this comprehensive and accelerated degree program.
A Degree in Cybersecurity Could be the BEST Decision You Ever Make!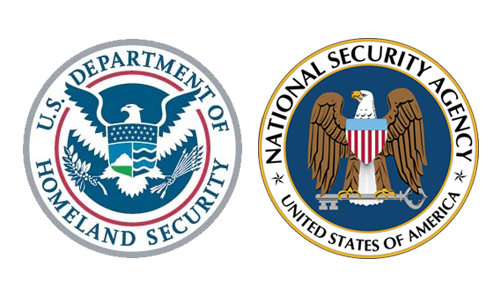 The National Security Agency and the Department of Homeland Security have designated ECPI University as a National Center of Academic Excellence in Cyber Defense Education (CAE-CDE) for the Bachelor of Science in Computer and Information Science: Cyber and Information Security Technology major, Cybersecurity Track through academic year 2023. Designation Letter can be viewed here.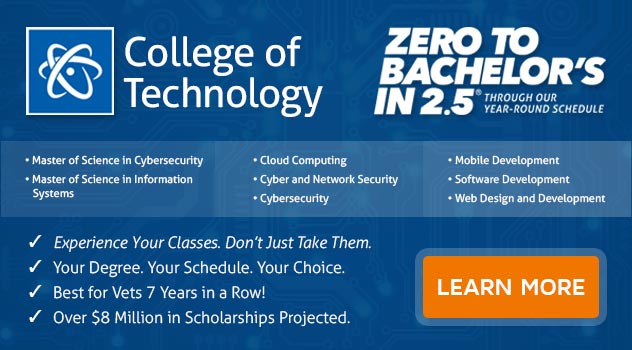 DISCLAIMER - ECPI University makes no claim, warranty, or guarantee as to actual employability or earning potential to current, past or future students or graduates of any educational program we offer. The ECPI University website is published for informational purposes only. Every effort is made to ensure the accuracy of information contained on the ECPI.edu domain; however, no warranty of accuracy is made. No contractual rights, either expressed or implied, are created by its content.