Digital Analytics: Is it Worth it to Earn an Online Degree in this Field?
Data analytics isn't just the domain of mathematicians, big corporations, and sports statisticians. Data analytics play a big part in our day-to-day lives in a wide variety of ways, and there are plenty of ways to build a career with a data analytics degree.
If you are interested in data analytics, then you might be surprised at just how many fields can use your skills. There are plenty of reasons you could pursue a data analytics degree. Here are some things you might want to know about the benefits of studying data analytics.

What are data analytics?
Data analytics are the process of studying data to better inform decision-making. Data analytics professionals might study enormous amounts of data in order to determine things such as what customers are looking for or what products appeal most to specific demographics. It can also be used to gauge how well an athlete performs on the field or court, or how changes in a workplace environment affect employees. There are so many applications for data analytics that you can find one for just about any field.
Why are data analytics important in today's digital world?
So much of our world is now driven by data. Any business that uses data analytics is going to have a significant upper hand over competitors who don't. In our everyday lives, we create enormous amounts of data. Analyzing that data and determining best courses of action based on data has become an essential aspect of business strategy.
What skills do I need to become a data analyst?
Perhaps the most important hard skill for a data analyst is understanding Structured Query Language, or SQL. SQL is the primary language of data analytics, and knowing it is an absolute must if you are interested in pursuing a career as a data analyst. It's also important to be able to visualize data.
What makes sense to you as an analyst won't always make sense to everyone else. That's why data visualization is so important; being able to showcase your analysis in ways that your intended audience can understand and keeping them interested during your presentation will help you tremendously during your career.
Important soft skills for a data analyst include attention to detail and critical thinking. Data is often all about the details, and understanding what to look for in your analysis is crucial. Being able to interpret data critically is also important. Data isn't inherently infallible; it's more than possible to interpret them incorrectly, and it's important to employ critical thinking at all times when on the job.
Can I get a degree in data analytics online?
Absolutely! There are plenty of ways to get a formal education in data analytics, and online programs are one of the best options if you want plenty of flexibility. Getting a degree online could give you greater ability to structure your curriculum around your schedule. Additionally, some students learn more effectively online than sitting in a classroom.
Where do I start learning about data analytics?
If you're interested in data analytics and want to learn more, consider enrolling in ECPI University for our Bachelor of Science in Computer and Information Science with a Major in Software Development - Data Analytics Track degree program. For more information, connect with a helpful admissions counselor today.
It could be the Best Decision You Ever Make!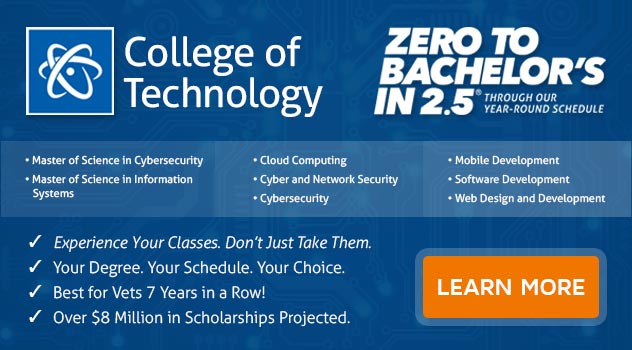 DISCLAIMER – ECPI University makes no claim, warranty, or guarantee as to actual employability or earning potential to current, past or future students or graduates of any educational program we offer. The ECPI University website is published for informational purposes only. Every effort is made to ensure the accuracy of information contained on the ECPI.edu domain; however, no warranty of accuracy is made. No contractual rights, either expressed or implied, are created by its content.
For more information about ECPI University or any of our programs click here: http://www.ecpi.edu/ or http://ow.ly/Ca1ya.