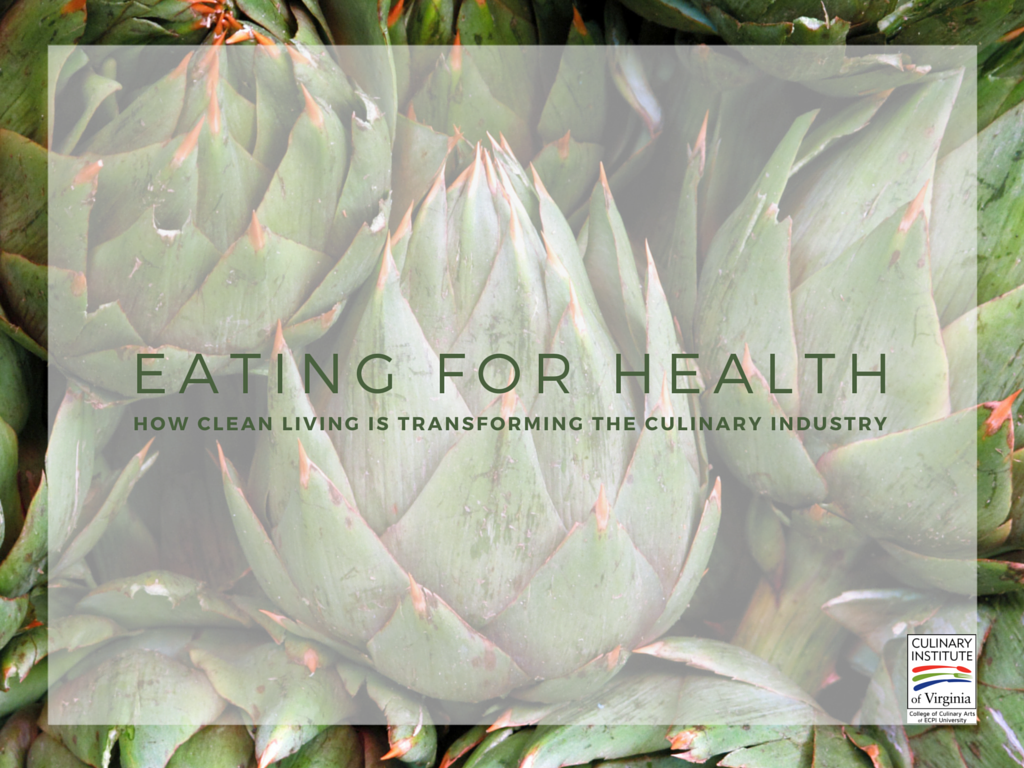 The culinary world is a rapidly changing environment, constantly adapting to consumer needs, driven by everything from economics to celebrity diet trends. Consumers demand a tricky balance of convenience, cost, and nutrition.  Healthy eating trends have considerable impact on the food industry, from what restaurants thrive or fail, to fast-food menus. 
While many consumers may want to eat healthy, not as many really know what that means.  Understanding popular conceptions about food and nutrition and how to communicate to consumers in the digital age are keys to thriving in the culinary nutrition industry. 
What Does Healthy Eating Mean?
Clean living and healthy eating mean different things to different demographics.  To the increasing population of seniors, healthy eating will include anti-oxidants, joint-healthy compounds, and other nutrients to promote cognitive function and stave off the diseases associated with age.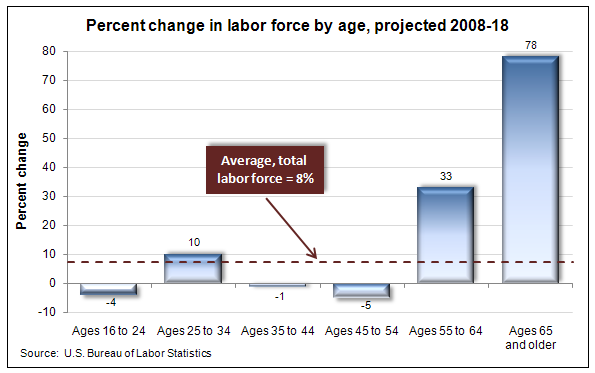 According to the Bureau of Labor Statistics, the numbers of the Baby Boomer generation still working is expected to grow to 33% by the year 2018.  As the older population grows, and continues earn income, the food industry will need to cater to this group's needs.  As the average lifespan continues to rise, nutrition for seniors will be an important factor in all areas of society.
The nutritional needs and wants of younger consumers are different.  The increasing prevalence of health food options, including gluten- and nut-free alternatives, means younger generations are extremely conscious of what they're eating.  As organic and free trade options for everyday staple food items (like milk, eggs, and meat) come more into the mainstream food consciousness, younger consumers expect the rest of the culinary industry to keep up.
Recent movements focused on the farm-to-fork journey have younger consumers questioning where their food comes from, and the processes their food goes through before it arrives in the grocery store.  As consumers become more focused on the quality of their food options, it is essential that the culinary industry, in all its fields, understand how to communicate with this group, and address their concerns. 
Convenient Nutritional Options is a New Culinary Trend
Consumer trends toward healthier life styles has a direct effect on their purchasing habits.  Large, fast-food chains have taken notice, with some offering re-vamped menus to address the desires of these groups, with mixed results.  Anyone working in the nutrition or culinary fields needs to be aware of these trends and the effects on the overall health of the populace. 
The ways people tend to think about food and shopping are also changing.  Food blogs and social media has made the act of finding recipes and shopping for ingredients more social than ever.  If a customer thinks a restaurant uses too much salt, it's on Twitter.  If a food truck wants to advertise that it offers gluten-free dishes, they post on Facebook.  When people shop, more and more they use money-saving apps on their smartphones to find deals or food substitutions.  How consumers think about food, and evaluate and share their experiences is increasingly interconnected in the digital age.  Nutrition and health are deeply interwoven into these online culinary conversations. 
Even the way people buy their food is changing.  Many large grocery chains use self-checkout options, where customers even check out their own food.  This may result in faster service, but it does take out a point of contact where a curious customer has an option to ask questions to a clerk about the food they're purchasing.  Instead, shoppers rely on smartphone technology to compare prices, scan packaging to obtain recipes, and check additional nutritional information of products online. 
Culinary Nutrition Specialists are In-Demand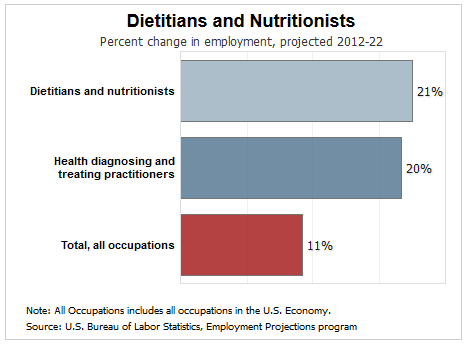 All this adds up to a growing population of people who want high quality nutritional information, leading to a need for informed professionals.  The Bureau of Labor Statistics indicates the growth of dietitians and nutritionists will increase by 21% by the year 2022.   As more and more people seek out information on how to live a healthier lifestyle, we can expect this trend to continue.   Understanding the needs of our country's changing demographics and their relationships to communication technologies will also be key to success in any area of the culinary industry in the future. 
Ecpi #Culinary school sooooo excited. .. pic.twitter.com/5ffahbRJIM

— Lakisha Lilly (@lakisha_lilly) August 4, 2015
First Stop: Culinary School
If you're interested in learning more about a degree in nutrition, contact ECPI University's College of Culinary Arts TODAY for more information about earning an Associate of Applied Science in Culinary Arts and Applied Nutrition with a concentration on Culinary Nutrition in as little as 15 months through our year-round culinary school. It could be the Best Decision You Ever Make!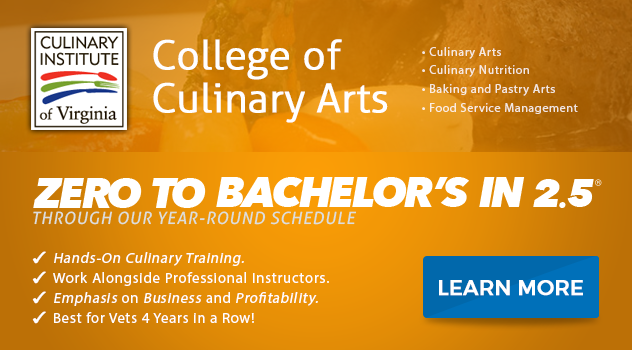 DISCLAIMER – ECPI University makes no claim, warranty or guarantee as to actual employability or earning potential to current, past or future students or graduates of any educational program we offer. The ECPI University website is published for informational purposes only. Every effort is made to ensure the accuracy of information contained on the ECPI.edu domain; however, no warranty of accuracy is made. No contractual rights, either expressed or implied, are created by its content.
Gainful Employment Information
For more information about ECPI University or any of our programs click here: http://www.ecpi.edu/ or http://ow.ly/Ca1ya.