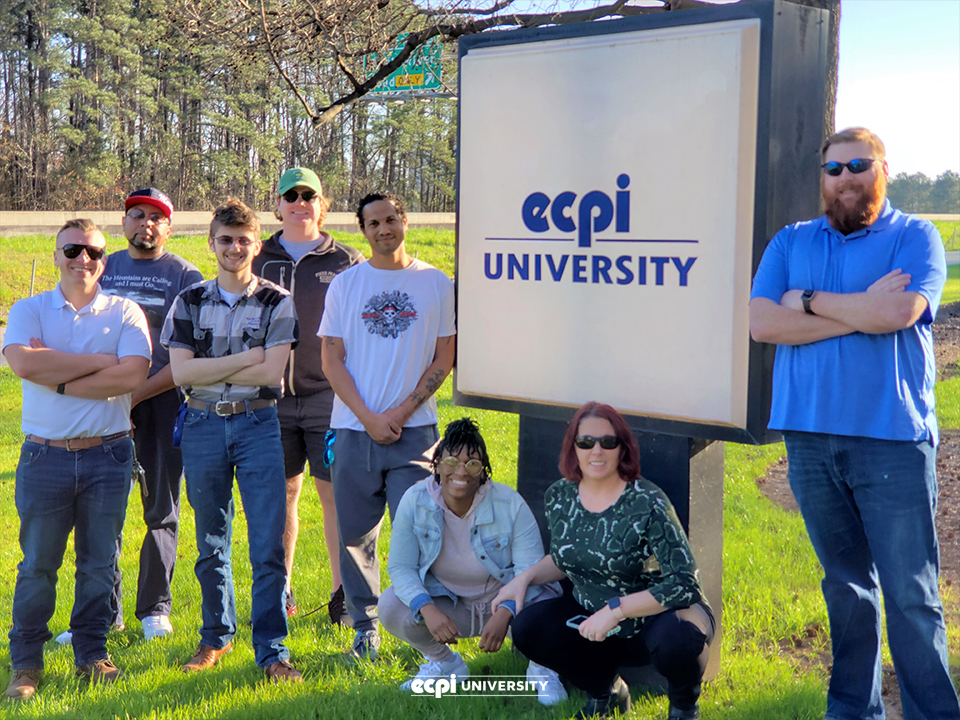 ECPI University Columbia Campus Cyber Defense Team Ranks Top 10 in South East Collegiate Cyber Defense Competition
Mostly Freshman Team Prevails Over Field Filled with Upperclassmen
Columbia Campus Cyber Defense Team D0wntheL1ne made a terrific showing at the recently-held South East Collegiate Cyber Defense Competition, placing in the top 10 and qualifying for the upcoming Palmetto Cyber Defense Competition (PCDC), sponsored by the Naval Information Warfare Center (NIWC). To qualify, they competed against teams from 40 Southeastern U.S. colleges and universities. Each one included eight players. Suiting up for ECPI University:
Danijela Hunt
Brittany Strafford
Jonathan Knight
Joseph Floyd
Jacob Allen
Hector Santiago
Antonio Goodwin
Antonio Curcic
Student competitors were on "blue" teams. They defended networks from attacks from "red" teams comprised of cybersecurity professionals. Blue teams earned points for every five minutes they could fight off attacks from those attackers. The competition took place over the course of six hours as students were locked in a battle to stop or prevent hackers from stealing data or taking down the network.
"I could not be prouder of this team," says Cybersecurity faculty member and team coach Chris Flanery. "They're mostly freshmen, and this was the first time they've ever competed, so it was just so exciting to watch them grow. I feel sorry for those who will be facing us. This team is about to bring the pain to a lot of schools. I take my hat off and bow to these students. We are now training for PCDC and getting ready to rumble!"
The PCDC is set for April 17-19, and it will be the first time it has been held completely virtual. According to its organizers, this event was created to promote cybersecurity education and awareness. Competition energizes local high schools and colleges to develop invigorating and focused curriculum for the technical skills needed in today's fast-paced and challenging cyber environment.
Competition is an all-day event followed by awards presentations and a networking opportunity where representatives of local technology companies and NIWC leadership. Each day brings a new set of competitors to the field allowing South Carolina high schools, regional colleges, and cyber security professionals to go head-to-head.
Each team must work together as a real company would to defend their network from red team attacks while maintaining crucial business services and responding to customer and administrative demands. Winners are the ones that are most successful at thwarting the effects of hackers while keeping their businesses online and functioning
Are you ready to launch your future in cybersecurity?
Do you love technology and want to build yourself a future? If you already have a bachelor's degree and are looking to earn a second bachelor's degree in Cyber and Information Security in as little as one year, consider ECPI University for your education. With accelerated classes, you could earn your degree in as little as one year. For more information, connect with a friendly admissions advisor today. It could be the Best Decision You Ever Make!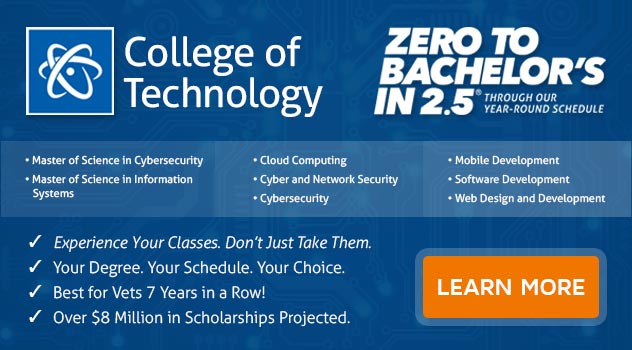 DISCLAIMER - ECPI University makes no claim, warranty, or guarantee as to actual employability or earning potential to current, past or future students or graduates of any educational program we offer. The ECPI University website is published for informational purposes only. Every effort is made to ensure the accuracy of information contained on the ECPI.edu domain; however, no warranty of accuracy is made. No contractual rights, either expressed or implied, are created by its content.