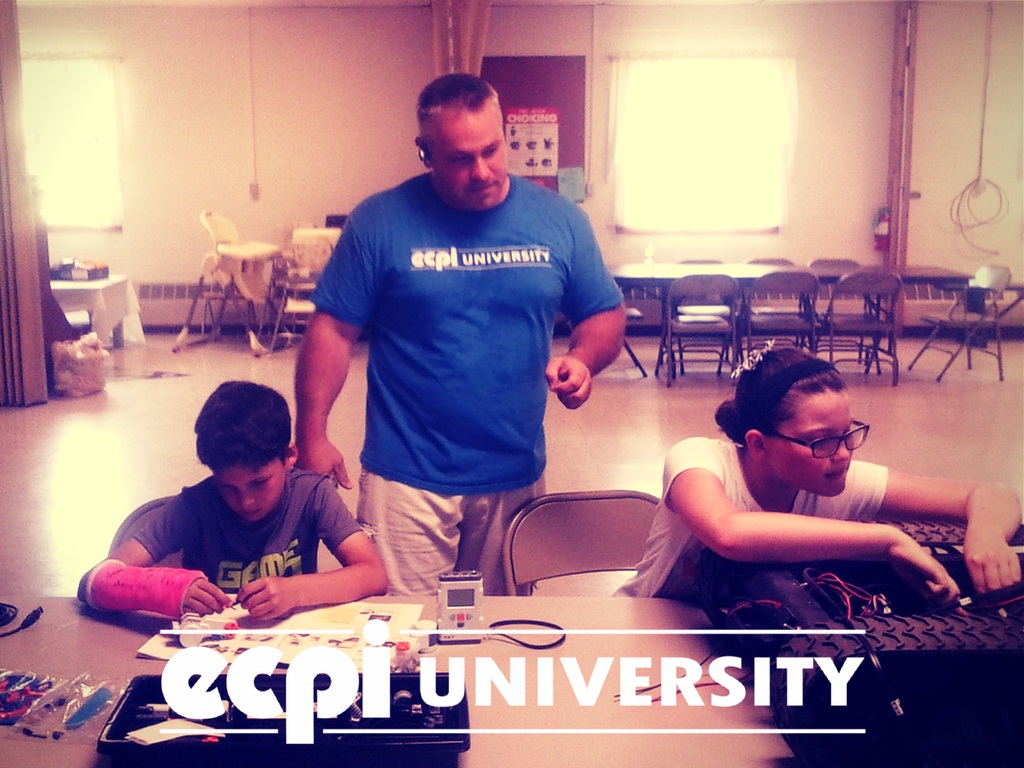 Jason Dean is a man who takes the initiative. If he wants to learn how to do something, he opens a book or goes online and teaches himself. He's spent most of his adult life constructing buildings but would rather be building robots.
When the U.S. military was losing thousands of robots disarming roadside bombs, Jason took it upon himself to design a robot that burned up bomb components using a carbon dioxide laser. Being a basement tinkerer – not a large defense contractor – his idea didn't make it very far, but he says he got noticed by some important people. So much so, he was invited to Fort Benning, Georgia to present his next idea, a robot that used suction to gently expose buried improvised explosive devices (IED), gently vacuuming away dirt and debris without putting pressure on the bomb. "They loved it," says Jason. "Once again, however, me being just one person, I couldn't develop an expensive prototype."
That's when Jason decided it was time to become a professional and that meant furthering his education. He chose ECPI University Online and quickly completed all the courses for his Bachelor of Science Degree in Electronics Engineering Technology. Yet, he still needed an externship to graduate. Being the curious person he is, he attended a science fair at his old high school and noticed there was something missing. "There were no robots, no electrical circuits or relays," says Jason. "I couldn't believe it!"*** So, Jason approached the school district's superintendent and talked to his program advisor and designed his own externship. He would start a robotics club which would be built into one of the school's existing technology courses. The response was immediate. Twenty students signed up and once a week, he would teach students how robots work.
Building them, on the other hand, presented a challenge. At the time, the school had no budget for the program. Being inventive, he asked his students to collect old or discarded electronic devices like DVD players, DVRs, and VHS machines. "The kids really embraced it," says Jason. "We broke everything down into individual components and got to work. They were amazed by all the things that we could make using electronic junk!"
The program was a success. Jason says the school district has allocated enough money for two classes dedicated entirely to robotics which are set to begin in the next two years. He has now earned his degree from ECPI University and is currently working on his Master's Degree in Secondary Education. "You never know where you're going to end up," says Jason. "I was planning on taking my degree and going to work for some big technology company, but after being around those kids, I knew that I was meant to teach. I had some great teachers at ECPI University and I plan on bringing their same level of enthusiasm into my own classroom very soon."
If you would like to ECPI University or how you can go from ZERO to Bachelor's in 2.5 years…contact ECPI University TODAY!
DISCLAIMER – ECPI University makes no claim, warranty or guarantee as to actual employability or earning potential to current, past or future students or graduates of any educational program we offer. The ECPI University website is published for informational purposes only. Every effort is made to ensure the accuracy of information contained on the ECPI.edu domain; however, no warranty of accuracy is made. No contractual rights, either expressed or implied, are created by its content.
Gainful Employment Information
For more information about ECPI University or any of our programs click here: http://www.ecpi.edu/ or http://ow.ly/Ca1ya.