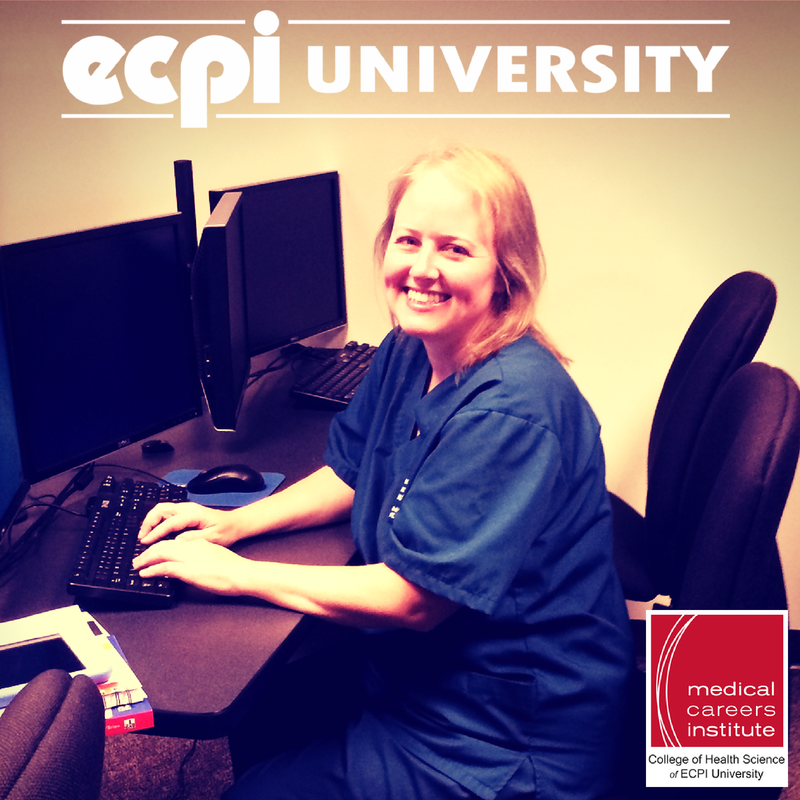 Medical Assisting student Sharon Hanks is set to publish her first children's book this fall, and the motivation to write it surfaced soon after beginning her studies at the College of Health Science, Medical Careers Institute at ECPI University. "I have always been a story teller by nature,' says Hanks. "I have always wanted to be a writer. During a difficult time, I lost a bit of that imagination, but going back to school and writing academically inspired me to write creatively again."
She squeezes in writing time after she puts her two children to bed, or on the weekends while they play, and even on campus. Finding time to write around her children's schedule provides her with added inspiration; after all, they are the main characters. In the book, her daughter, Josie, grows pumpkins while her son, Mitchell, grows sunflowers. The children learn about soil, sunlight, different plants, caring for a garden, and the excitement of growing their own food.
Her friend, Boyd Craven, Jr., who has written eBooks and wanted to publish a series of children books, encouraged her to begin writing. She sent Craven about a dozen story ideas, and he loved them. All of this occurred at the same time Hanks began her studies, a period of time she refers to as "the perfect storm of opportunity."
Hanks is not likely to run out of writing ideas; she and her childhood sweetheart run a farming business in the nearby town of Winchester. What better occupation to share with her young audience? However, she also has plans to write for an adult audience. In the meantime, she is focusing on her kids, her farm, her children's book, and, of course, her medical assisting studies.
Despite all her side interests, Hanks maintains a 3.9 GPA. Where does a student with such motivation see herself in five years? She smiles and says, "We will have our own farm, be married, and I will be working as a medical assistant or phlebotomist. Of course, I will still continue my writing – hopefully enjoying the stream of royalty checks in the mail.
"ECPI University is providing me an opportunity to have a stable career and benefits, and the accelerated schedule fits in with my goals. Even though it is tough to sustain the academic intensity, it meets my personal goals. I'm proud to show my children that hard work pays off."
If you would like to ECPI University or how you can go from ZERO to Bachelor's in 2.5 years…contact ECPI University TODAY!

DISCLAIMER – ECPI University makes no claim, warranty or guarantee as to actual employability or earning potential to current, past or future students or graduates of any educational program we offer. The ECPI University website is published for informational purposes only. Every effort is made to ensure the accuracy of information contained on the ECPI.edu domain; however, no warranty of accuracy is made. No contractual rights, either expressed or implied, are created by its content.
Gainful Employment Information
For more information about ECPI University or any of our programs click here: http://www.ecpi.edu or http://ow.ly/Ca1ya.