Electronics Engineering Technology Degrees: What Do You Need to Know?
Technology keeps advancing with each passing day and businesses today need more tech-savvy professionals. Electronics engineering technicians are technical experts and problem solvers. They help engineers design, develop, test, assemble, install, maintain, troubleshoot, and repair medical monitoring devices, communications equipment, computers, navigational equipment, and other electronics equipment. Electronics engineering technicians work under the supervision of electrical engineers.
As an electronics engineering technician, your day-to-day duties will include:
Assembling, testing, and maintaining electronic components and circuitry
Designing basic circuitry and drafting sketches using CAD software
Performing preventative maintenance of electronic equipment or systems
Testing prototypes and analyzing results to evaluate performance and the need for adjacent
Identifying and resolving equipment malfunction
Adjusting or replacing defective circuitry or electronics components
Setting up maintenance schedules for commercial and industrial equipment
Maintaining system logs

Typical employers
Electronics engineering technicians are equipped with solid electronic knowledge and hands-on skills that enable them perform a wide variety of different tasks in different industries. The technicians may work for companies that use electricity to power machines, or power companies that generate and transmit electricity. Others are employed by private firms that design and build houses, factories, and other buildings.
Still others have jobs with manufacturers of electrical equipment or telephone companies. Many electronics engineering technicians work in companies that generate their own electricity and this may include large industries such as hospitals, colleges, and military bases. Other career fields include marine, aerospace, automotive, IT, defense, chemical, manufacturing, scientific research, and utilities industries.
What Employers Will Expect from You
In the course of your degree, you will gain and develop skills that are subject-specific. You must have an eye for detail and enjoy solving technical issues. In addition to this, you must develop other skillsets that employers are looking for in applicants, including:
Experience with computers is also a strong point since you'll be working with computer-assisted drafting (CAD) software in designing the components
Experience with hand and diagnostic tools
Good communication skills
Good reasoning abilities and sound judgment
Ability to read blueprints and technical diagrams
Strong analytical and problem solving skills
Knowledge of electrical codes and best practices
A professional approach and ability to work to an ethical code of conduct
Salary and Employment Outlook
According to the U.S. Bureau of Labor Statistics (BLS), the median salary for electronics engineering technicians was about $62,190 as of May 2016. Sectors expected to experience the most growth include engineering services firms that seek to contract out services at lower costs. Continuous integration of computer and electronic systems such as automation systems is expected to sustain the demand for electronics engineering technicians. In addition, cellular phone, computer, and Global Positioning System (GPS) technologies are being included in various portable systems, automobiles, and household systems.
Education Requirements and Advancement
Individuals interested in gaining a solid background in the fundamentals of electronics will require a Bachelor of Science degree in Electronics Engineering Technology. The program offers students a chance to acquire skills in electronics troubleshooting, testing, and repairing.
Students will be expected to understand how semiconductors and electronic systems work by completing chemistry, physics, and physical science courses. Students also learn product development and failure analysis. Generally, the program will cover digital and analog circuits, engineering procedures, power generation, communication technology, electronic design, microprocessor technology, complex problem solving, and hardware description languages.
Initially, engineering technicians work under the supervision of engineers, scientists, technologists and technicians that are more experienced. Those who gain more experience may be eligible for assignments that are more difficult and eventually, they may become supervisors.
Are you interested in the field of electronics engineering technology? If you want to earn a Bachelor of Science Degree in Electronics Engineering Technology, ECPI University offers this program. For more information, connect with a friendly admissions representative today.
It could be the Best Decision You Ever Make!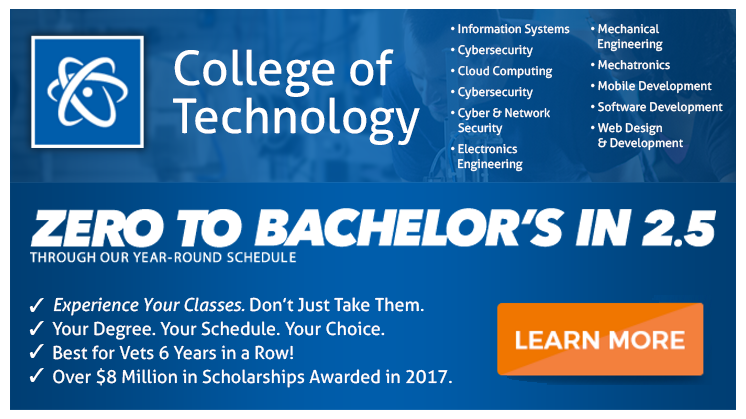 DISCLAIMER – ECPI University makes no claim, warranty, or guarantee as to actual employability or earning potential to current, past or future students or graduates of any educational program we offer. The ECPI University website is published for informational purposes only. Every effort is made to ensure the accuracy of information contained on the ECPI.edu domain; however, no warranty of accuracy is made. No contractual rights, either expressed or implied, are created by its content.
Gainful Employment Information – Electronics Engineering Technology - Bachelor's
For more information about ECPI University or any of our programs click here: http://www.ecpi.edu/ or http://ow.ly/Ca1ya.