Entry Level Healthcare Administration Jobs: Where Could I Get Started?
For those who are interested in earning a healthcare administration degree, you might be wondering what are some job titles I can compete for with little or no paid work experience on my résumé? How do certification and practical experience help newcomers get their start in healthcare administration?

Entry Level Positions for Healthcare Administration Graduates
Healthcare administrators are a vital part of our country's medical system. These professionals are responsible for planning, directing, organizing, and coordinating the services and care patients need. This can involve anything from taking payment and insurance information to helping someone find a new doctor in their area. New graduates with no previous experience can usually qualify for a number of lower-level administrative duties.
Medical office administrators serve as the central point of contact between medical staff and patients. You can usually find these professionals seated at the front desk, ready to answer phones and greet visitors. In an entry-level role, medical office administrators may be responsible for scheduling appointments, working with insurance company representatives, and accepting payments.
Medical executive assistants work closely with doctors to manage projects like writing grant proposals, publishing academic books and papers, or organizing research details. Like a business executive's assistant, the medical executive assistant's role varies according to their boss' needs.
Community service managers work with local groups to directly address the health issues facing their communities. Service managers may work with youth groups, senior citizens, homeless people, and other at-risk populations. In an entry-level capacity, community service managers help by collecting data from program participants, administering lab tests, and teaching classes on basic health.
School districts, large corporations, and other organizations need healthcare human resources managers to hire and manage their medical staff. Entry-level healthcare human resources manager assistants collect employee information, submit orders for required testing, and fulfill other clerical duties.
These are just a few of the positions healthcare administration graduates are qualified to fill. While previous clerical experience in a non-medical capacity may make you a more attractive applicant, you can still find employment in healthcare administration with little or no paid work experience.
The Importance of Certification and Experience
Completion of an accredited healthcare administration program readies students to take their state's required licensure exam. Most healthcare administration positions don't require licensure. However, there are advantages to taking the test before starting a job search.
You could qualify for more entry-level positions. Most states only require licenses for administrators in long-term care facilities. If you're interested in working in a nursing, assisted living, or group home, getting your license after graduation means you'll be ready to impress the hiring managers.
You will appear more professional. Adding a license or other certification to your résumé shows a commitment to mastering your field. Managers will see your initiative and reward it with increased responsibilities and glowing recommendations. 
Your knowledge will be validated. Degree requirements, even for accredited programs, can vary greatly. Gaining your license gives potential employers third-party proof that you learned all the basic skills they need to help run their medical practice.
Are you interested in healthcare administration? If you want to earn a Bachelor of Science in Health Science with Concentration in Healthcare Administration, consider ECPI University for the education you need. To learn more, connect with a knowledgeable admissions advisor today.
It could be the Best Decision You Ever Make!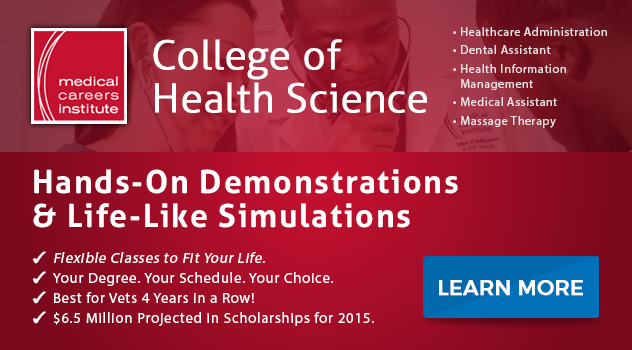 DISCLAIMER – ECPI University makes no claim, warranty, or guarantee as to actual employability or earning potential to current, past or future students or graduates of any educational program we offer. The ECPI University website is published for informational purposes only. Every effort is made to ensure the accuracy of information contained on the ECPI.edu domain; however, no warranty of accuracy is made. No contractual rights, either expressed or implied, are created by its content.
For more information about ECPI University or any of our programs click here: http://www.ecpi.edu/ or http://ow.ly/Ca1ya.