Family Nurse Practitioner: What Degree Do I Need to Practice?
A family nurse practitioner or FNP is a highly qualified and educated registered nurse. As far as nursing jobs go, it does not get much greater than an FNP. Even though in most cases FNPs work under a physician, they are also qualified to work in their own private care facilities.
They can give most of the medical services doctors provide, therefore, work in a highly autonomous environment. An FNP is qualified to give either primary or secondary care for patients of all age groups. Family nurse practitioners' responsibilities and duties include but not limited to, diagnosing illnesses, conducting health exams, prescribing medicines, and give health education.

What is an FNP?
You could say that FNPs fill the gap between regular nurses and medical doctors. Because of their higher qualifications, they can handle many cases that do not necessarily require a doctor. This is one of the reasons why FNP professionals go on to have lifelong connections with their patients. If you are looking for a job that will be highly rewarding personally, professionally and financially, then it may be time to take a close look at becoming a family nurse practitioner.
Keep in mind that, since this is a job in the medical field, you will be required to have a high sense of patience and may have to work long hours under stress and not to mention the capability for working with lots of different types of people. The following are some of the main skills and jobs FNPs are expected to have when they enter the workplace.
Capable of working in a team environment
Excellent communication skills
Being highly organized and detail-oriented
Capable of establishing good relationships with patients, fellow employees, and the general public
Ability to work with electronic health records and high-tech hospital equipment
Have all relevant certifications, such as CPR, etc.
How do You Become an FNP?
As mentioned, FNP professionals are a highly qualified group of professionals. The education and practice are almost at medical doctor level. Not surprisingly, the amount of time spent in college will also reflect that. FNPs usually start their careers after they have gotten a BSN (Bachelor's Degree in Nursing) and have practiced their profession for a few years.
However, in order to practice as a nurse after the BSN, you will need to pass the NCLEX-RN certification. Therefore, if you would like to move up the ladder and become an FNP, you will need a BSN with NCLEX-RN at the bare minimum. Once you have decided that you would like to become a family nurse practitioner you will then join a college that offers a master's degree in nursing (MSN) to become an FNP.
How Long Will It Take to Get an MSN Degree?
The time it takes to complete an MSN degree will depend entirely on you and the program offered by the university. However, you can expect it to take anywhere from one to three years to complete. Most colleges require students to have some experience working in the field before signing up. Having additional knowledge in specialized equipment such as cardiac monitoring devices or nebulizers will only help you.
Getting an Online MSN Degree
In this day and age, it's possible to get degrees and qualifications in just about any discipline, including science-related subjects. Therefore, not surprisingly, you can get a degree online in the nursing profession as well. The main advantage of going the online route is that you should be able to fit class schedules to revolve around your time and convenience. Therefore, if you need to hold down a job while working on a degree, it could be much easier to get an online degree. This also applies to getting an MSN degree.
Time to Look at ECPI University
If you want to become an FNP, you'll need the education to perform these duties. At ECPI University, we offer a Master of Science in Nursing Degree online and at an accelerated pace. For more information, connect with a friendly admissions advisor today.
It could be the Best Decision You Ever Make!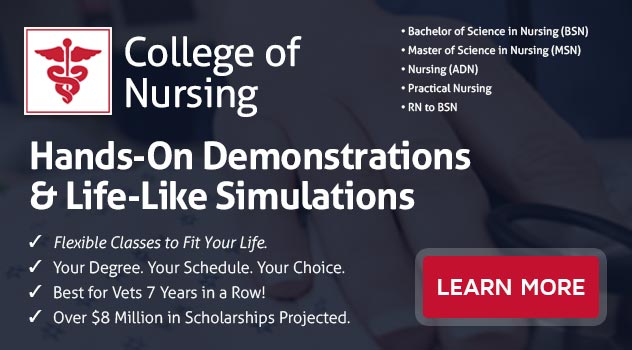 DISCLAIMER - ECPI University makes no claim, warranty, or guarantee as to actual employability or earning potential to current, past or future students or graduates of any educational program we offer. The ECPI University website is published for informational purposes only. Every effort is made to ensure the accuracy of information contained on the ECPI.edu domain; however, no warranty of accuracy is made. No contractual rights, either expressed or implied, are created by its content.
For more information about ECPI University or any of our programs click here: http://www.ecpi.edu/.