Getting Into an Accelerated Nursing Program: What Do I Need To Know?
No matter how you come to the conclusion that your future lies in registered nursing, the day you decide to apply to nursing school is always an exciting one. But how do you get into nursing school? What materials do you need to have prepared? And how do you get through the interview?
Here are some tips and pointers about how to apply to an accelerated nursing program. Remember that there is no one way to guarantee success, as every school might use different criteria for evaluating candidates.
Evaluating Your Suitability for an Accelerated Program
Accelerated nursing programs are similar to traditional ones in that the general coursework is the same and the information doesn't change. But the pace of the two schools will be quite different. Nursing school is well known for its rigorous pace, no matter where you attend. But attending school that is accelerated will require excellent time management, organization, memory, and cognitive recall skills.
Consider your current lifestyle. Do you need to make adjustments to fit in school work? Are you willing and able to make these adjustments? Are you surrounded by a great support network that will lend a hand when you need it most? Discuss plans and schedules with your support network to ensure everything is covered.
Preparing The Resume And Other Related Documents
To be admitted into a nursing program you'll need to apply by submitting your resume and academic certificates for consideration. At this stage, you need to be keen on providing all the details pertinent to the application. Be sure to keep the resume up to date and clearly highlight your experience and academic background in support of your application letter. Make it concise and simple.
Tips for the Big Interview
This is the moment you've been waiting for. You get called to schedule an interview. Although facing a panel might be nerve-wracking, all of your fellow nursing candidates have gone through the same experience. Remember to be confident, no matter how you feel right then, and make sure you shine during your interview.
Here are a few tips to help you along!
Touch up your professional image: Appearance counts. You want to present yourself as someone serious about joining this exciting field. Dress like a professional. Look sharp and collected.
Wow them with your knowledge: In an interview, you may be asked a few questions to gauge what you know about the medical field. That's why you should make sure to do some research on the current trend and practices regarding the nursing field. They're not expecting a dissertation on handling cardiac patients, but rather to see if you are curious about the field and doing your research.
Think critically and creatively: In the medical field, you could be required to make critical and far-reaching decisions on the fly. If asked about having a patient in need of immediate attention, demonstrate that you understand the necessity to make quick and effective decisions, while simultaneously weighing the risk of any potential complications.
Be jovial and interactive: If you're walking around the school, be friendly to the staff and interviewers. Even if you're really nervous, kindness and courtesy will show the interviewers that not only are you intelligent and thoughtful, but you are pleasant to work with as well.
Always Remember: Different Schools, Different Rules
When applying to nursing schools it's important to keep in mind that all schools are different. What one requires, another might not even mention. Be sure to follow all of the requirements when applying, look over your application multiple times, and have a trusted peer or mentor review it as well. Don't let a small typo be an obstacle to a great opportunity!
Deciding to pursue your dream of becoming a nurse could be a turning point in your lifetime. If you're interested in studying towards your Associate of Applied Science in Nursing, consider ECPI University for your education. With an accelerated schedule and year-round courses, you could earn your degree in as little as 18 months. For more information, connect with a friendly admissions advisor today.
It could be the Best Decision You Ever Make!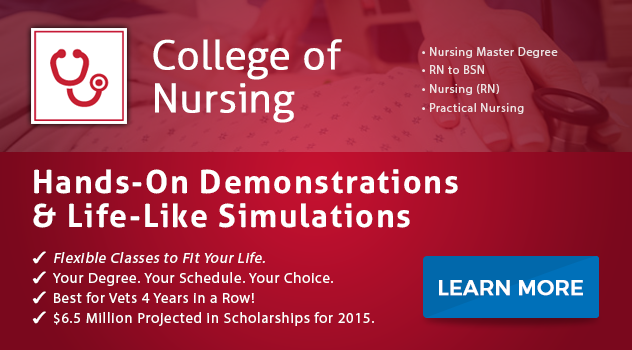 DISCLAIMER – ECPI University makes no claim, warranty, or guarantee as to actual employability or earning potential to current, past or future students or graduates of any educational program we offer. The ECPI University website is published for informational purposes only. Every effort is made to ensure the accuracy of information contained on the ECPI.edu domain; however, no warranty of accuracy is made. No contractual rights, either expressed or implied, are created by its content.
For more information about ECPI University or any of our programs click here: http://www.ecpi.edu/ or http://ow.ly/Ca1ya.