Getting Started in Nursing School with an LPN: Is This the Right Move for Me?
Have you always aspired to be a nurse? Do you feel a passionate desire to help others? If so, a degree in nursing might be a great fit for you! 
But wait--doesn't it take a long time to earn a nursing degree? 
Worry not. There are numerous paths to becoming a nurse. One tried and true method is to become a Licensed Practical Nurse or LPN through earning a diploma.

What is an LPN?
As the short form for a Licensed Practical Nursing, LPN refers to the healthcare field composed of professionals who offer basic nursing care to patients. LPNs are also responsible for the comfort of their patients.
LPN is the lower level of Registered Nursing (RN) and LPNs perform lower level nursing operations. RNs usually administer medication, treatments, and give educational advice to patients and even the public. LPNs report to RNs and doctors but most of their work is limited to smaller healthcare environments. This can include home health environments, nursing homes, physician offices, correctional facilities, and rehabilitation centers.
The most common responsibilities of an LPN include:
Monitoring basic patient conditions such as vital symptoms and overall health
Changing dressings or inserting catheters
Obtaining patient histories and maintaining the important documentation
Helping with tests or procedures
Offering personal care duties such as helping in toileting and bathing
Consulting, helping and reporting to RNs on nursing care plans
The US Bureau of Labor Statistics projects LPN jobs to increase by 11 percent by 2028. This is similar to the growth rate of RN jobs. As such, it is a field rich with opportunity. This is mainly attributed to an increment in retired baby boomers who would require specialized nursing care in the next few years.
How Does one Become an LPN?
To become an LPN you will need to complete an accredited practical nursing certificate from an authorized college or university. The program traditionally takes almost a year to complete and you will mostly study biology and pharmacology alongside basic nursing training and hands-on clinical experiences.
Once you complete your training, you should take the National Licensure Examination (NCLEX-PN). After passing the exam, you will become licensed officially and free to begin working as an LPN.
How Beneficial Is an Accelerated Program?
The demand for nurses is not always met largely due to the years that most of them take to complete their degree programs. However, numerous nursing institutions have noted the problem and responded by offering accelerated nursing programs. The following are the major advantages of such a program:
No need for prior healthcare experience. Although volunteering at a hospital, for example, would look great on your application, you don't have to have any prior experience to start most nursing programs.
Less study time. You can complete the course in as little as 10 to 18 months depending on the institution and program.
Opportunity to become a prized graduate. Employers sometimes seek out graduates from accelerated programs as they have shown they can handle a fast paced environment and must have excellent organizational skills.
How to transition from an LPN to an RN
As an LPN, becoming an RN should be one of your goals. While, you can make a huge impact as an LPN, being an RN could help you secure you more decision-making power, more job opportunities and progressive career growth.
It could be relatively easy to transition from being an LPN to an RN due to the already acquired nursing experience. The transition involves completion of an approved RN program and then sitting for and passing the NCLEX-RN exam. LPNs could, however, be able to waive some sections of the RN program due their immense nursing experience to study for an abbreviated time.
Are you a Great Fit for a Nursing Job?
Nurses generally find their work to be meaningful and fulfilling even though it can get stressful at times. The smile and gratification from patients keep a lot of nurses going. It also means that being a nurse requires immense personal dedication and patience. You also need a formal education to understand different care concepts and also medical and pharmacological practices. You also need soft skills such as communication skills, interpersonal skills, and patience so as to thrive as an LPN.
Are you interested in making positive changes in the lives of your patients by becoming an LPN? Enroll for a Licensed Practical Nursing Diploma at ECPI University to advance your passion into a profession. Connect with our friendly admissions advisor to learn more about this exciting program.
It could be the Best Decision You Ever Make!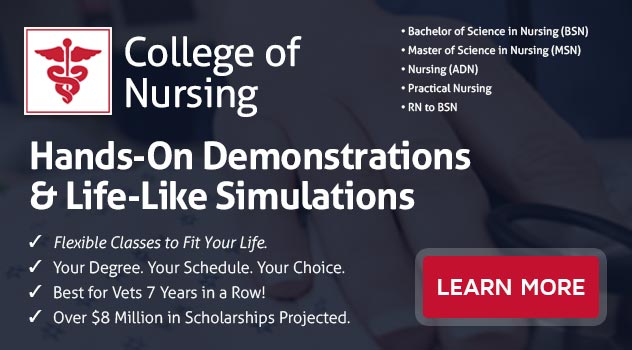 DISCLAIMER - ECPI University makes no claim, warranty, or guarantee as to actual employability or earning potential to current, past or future students or graduates of any educational program we offer. The ECPI University website is published for informational purposes only. Every effort is made to ensure the accuracy of information contained on the ECPI.edu domain; however, no warranty of accuracy is made. No contractual rights, either expressed or implied, are created by its content.
For more information about ECPI University or any of our programs click here: http://www.ecpi.edu/.