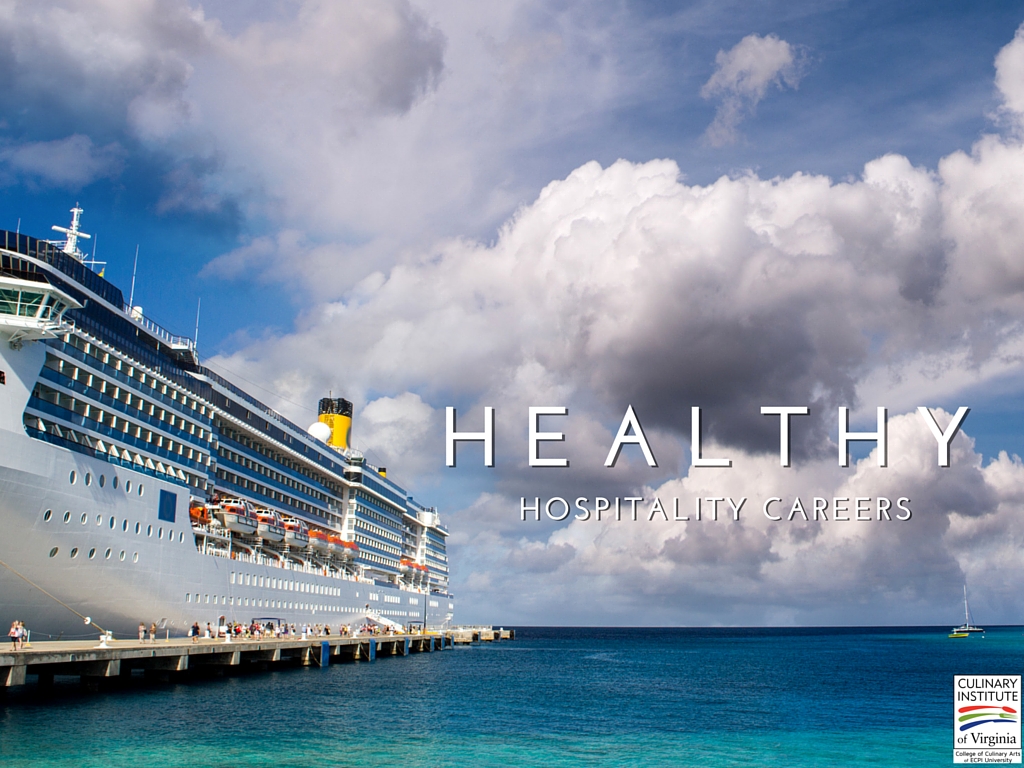 The good news is, people are learning and becoming concerned about healthy alternatives to help them live longer, happier lives. And well, there is no bad news! Now, more than ever, industries and organizations at every level of operation are demanding knowledgeable, educated and experienced culinary nutritionists and hospitality managers who can plan and deliver healthier menus. Your natural ability and passion for creating culinary art and palate-pleasing foods can also change lives for the better, and that's a wonderful legacy you will leave for future generations.
Healthcare Organizations: Rehabilitate through Nutrition
You may be overseeing menus for post-operative patients and patients with special dietary needs; diabetic or non-allergen meals, for example. Organizations like Meals on Wheels and government programs like WIC need nutritionists to coordinate nutritious meals and explain the basics of nutrition to inexperienced young mothers. Rehabilitation center patients need an uplifting, appealing food presentation to nurture their bodies and minds as they recover from debilitating depression, addiction and mental illness. With an education in culinary nutrition, you could be a perfect fit for:
Hospitals
Home Health
Outpatient Centers
Psychiatric and Substance Abuse Facilities
Spas and Fitness Centers: Advocate for Healthful Eating
At high-end spas and "fat camps" (Never say that out loud!), menu choices need to be healthy and also informative – these people care about calories, fat, carbohydrates, gluten, sugar . . . and will want to know that information for every meal. This type of facility also offers classes in nutrition and hands-on cooking classes. Can you see yourself as the nutritional consultant - or even the "chief cook and bottle washer" - at a Caribbean Resort? How about the dietician/chef for a cruise ship company? Dreams can come true with the right education.
Community Health: Educate for a Healthier Future
University and public/private educational facilities need menu coordinators for daily meals and special events. But your community and your city government also needs community health workers to be the area's knowledge-based consultant and educator. Reducing childhood obesity is a major healthcare trend, and speaking engagements at schools are fulfilling opportunities to educate students about making healthy choices.
Cruise Lines: Smooth Sailing for Nutrition Lovers!
Cooking good food and eating healthy is not just for "health food fanatics" anymore. Not only is better eating trending in our country, creative cooking is all the rage! Would you like to combine your love of good cooking – healthy cooking – with travel? Meals are the most important part of every cruise experience, so cruise lines want to hire the most knowledgeable, creative chefs available.
In addition to the captain's table – a place of honor when guests are invited – some cruise lines now have "the chef's table," arranged in an eye-pleasing setting apart from the regular dining tables. As chef, you will explain the nutritional benefits of the food and how you came about choosing particular fruits and vegetables to your guests. It's important to integrate local fresh foods from your ports of call; fresh salmon on the Alaska cruise, for example.
Here is some of the Princess Cruise Line's Chef's Table dining process:
Princess Cruises . . . gives guests a uniquely elegant meal option plus the opportunity to enjoy a tour of the ship's galley at its busiest time – during dinner. This exclusive behind-the-scenes look at how dishes are created and served includes pre-dinner cocktails and hors d'oeuvres in the galley. The ship's executive chef explains the group's menu for the night.
Special Events
Healthy employees are more productive! Corporations offer onsite wellness programs and offsite team-building events, and they want a nutritional, invigorating meal plan for those events or a dietician/educator to lead an informative breakout session on diet and nutrition. Sports nutrition is another ballgame. Not only do teams need high-energy meals during training camps, venues that host thousands of spectators and fans have special seating areas where the foods are prepared and presented to high-level investors and celebrities. These clients may want everything from a corndog and Fritos™ (if you're in Texas) to champagne and pâté de foie gras. They may even request "healthy" foods designed and creatively presented by a hospitality nutrition professional . . . you!
"@collegefession: "Munchies takes on a whole new perspective when you go to a culinary school..." - ECPI University"

— Scott (@Cailey_Coppola) February 21, 2015
Earn a Culinary Nutrition Degree
Culinary Institute of Virginia's Associate of Applied Science degree in Culinary Arts and Applied Nutrition could help you become an authority on the science of culinary nutrition and dietary management. In as little as fifteen months you could earn the degree that could open the doors to one of those life-changing – life saving – careers as a culinary nutrition professional. Your knowledge could lead you to be a decision-maker for the kinds of foods your company buys as well as a menu developer and culinary artist, creating eye-pleasing meal presentations for your clients and patients.
Are you ready to change someone's life with healthier food? Contact the Culinary Institute of Virginia at ECPI University for more information. It could be the Best Decision You Ever Make!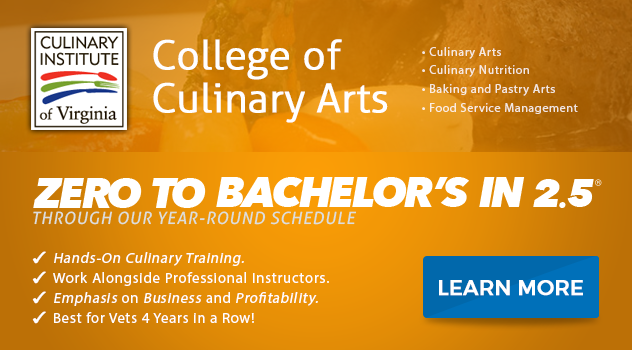 DISCLAIMER – ECPI University makes no claim, warranty or guarantee as to actual employability or earning potential to current, past or future students or graduates of any educational program we offer. The ECPI University website is published for informational purposes only. Every effort is made to ensure the accuracy of information contained on the ECPI.edu domain; however, no warranty of accuracy is made. No contractual rights, either expressed or implied, are created by its content.
Gainful Employment Information
For more information about ECPI University or any of our programs click here: http://www.ecpi.edu/ or http://ow.ly/Ca1ya.